Date:
Thu, 05/28/2020 -

7:00pm

to

9:00pm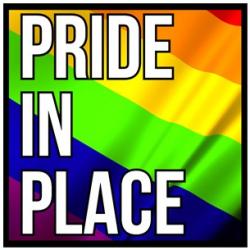 Casting is complete for Pride Films and Plays' live online reading of A LATE SNOW, by Jane Chambers, according to its director, Sara BenBella. The reading is the second in PFP's PRIDE IN PLACE series of live online readings, following the reading of LONELY PLANET, by Steven Dietz, on May 14. The reading will be performed one time only, and curtain time will be 7 p.m.
 
A LATE SNOW, which the LOS ANGELES TIMES called "funny and bittersweet," is set in rural Maine, where its author Jane Chambers lived. Five women, all current or former love interests of the protagonist Ellie, a college professor, find themselves trapped in a remote cabin during a blizzard. Ellie is worried that her tribe will out themselves to Margo, a famous author she has invited to campus, and that the revelation of her orientation might cost Ellie her job. A LATE SNOW was the first of a series of plays Chambers wrote in the 1970's that were groundbreaking in their treatment of women who love women as happy and well-adjusted people. These plays represented just a fraction of her literary output, however. She wrote at least thirty-five plays, seventeen novels (two of which were published), thirty-two screenplays and television scripts, thirteen short stories, one poetry collection, and dozens of articles. Before all Broadway theatres were closed due to the COVID-19 pandemic Chambers's 1980 play LAST SUMMER AT BLUEFISH COVE was announced for a Broadway revival to open some time in 2020,. The production was to be directed by Cynthia Nixon and produced by Ellen DeGeneres, Portia de Rossi, Lily Tomlin and Jane Wagner. This was the second time a Chambers play was derailed on its way to Broadway. Her 1981 play KUDZU had been optioned for a Broadway production when Chambers was diagnosed with a malignant brain tumor. She was unable to complete revisions on the script and the producer backed out.
 
BenBella, who was one of the directors of last fall's FESTIVAL OF FUNNY LESBIAN PLAYS by Pride Films and Plays and who is slated to direct THE QUEEN'S FOOL for the company later this year, announced her A LATE SNOW cast today. Dina Monk, who has appeared in THE MADNESS OF EDGAR ALLAN POE: A LOVE STORY  with Oak Park Festival Theatre, SOUTHERN GOTHIC with Windy City Playhouse, and A MIDSUMMER NIGHT'S DREAM with First Folio Theatre will play Ellie. Jen Connor, who has performed improv on the high seas with The Second City aboard the Norwegian Gem, will read the role of Peggy. Eileen Hertz, who made her acting debut in the LGBT feature film BRUNO & EARLENE GO TO VEGAS and whose credits include a national commercial for Kellogg's and the feature film EAST OF MIDDLE WEST, will play Margo. The cast also includes Briana Bower, who performed in Pride Arts Center's LEZFEST and LEZSING this past season, as Quincey; and Roxanne Saylor, who has worked locally with Griffin, Oak Park Festival Theatre, Steppenwolf FYA, Court, Redtwist, Lifeline, Theo Ubique and others, as Pat.
Top Row L-R: Briana Bower, Jen Connor, Eileen Hertz
Lower Row L-R: Dina Monk, Roxanne Saylor
Following A LATE SNOW in the PRIDE IN PLACE series will be Jonathan Tolins' BUYER & CELLAR, directed by Donterrio Johnson (Thursday, June 4). Tolins' look at gay life in the 1990s - THE LAST SUNDAY IN JUNE, directed by Michael Rashid, will be presented on the last Sunday in June - June 28; and Brad Fraser's provocative political comedy UNIDENTIFED HUMAN REMAINS AND THE TRUE NATURE OF LOVE, directed by Jacob Van Hoorn (Wednesday, July 1) will conclude the series. Ticket price for each reading is $10.00. Tickets are available at pridefilmsandplays.com or by phone at 773-857-0222.
 
BIOS
 
Jane Chambers (1937-1983) was considered one of the most significant lesbian playwrights because of her depiction of the love between women as non-pathological. She was a novelist and poet who wrote for television as well. Chambers worked for a literary agent, acted, directed, was a staff writer for a television station in Poland Spring, Maine, and was the director of avocation for the Job Corps in Jersey City. It was there she met Beth Allen, who became her life partner and manager. In 1972, she founded the Women's Interart Theater in New York City with Margot Lewitin. Her playwriting career continued with a series of one acts performed at Interart Theater, LAST SUMMER AT BLUEFISH COVE at Shandol Theater in New York City, and MY BLUE HEAVEN. During rehearsals for KUDZU, Chambers became ill with what was subsequently diagnosed as a brain tumor. The Women in Theatre Program, an organization within the Association for Theatre in Higher Education, created the Jane Chambers Playwriting Award in her honor to encourage new plays about women's experiences that have a majority of principal roles for women.
 
Sara BenBella (Director) is a queer Chicago-based theatre artist with a love of classical and experimental theatre. Since moving to Chicago in 2018 after receiving her B.A. from Kent State University she has worked with various independent theatre productions as a Director, Actor, and Playwright. Most notably she worked with Pride Films & Plays in the Fall of 2019 on LezFest and FL!P (Funny Lesbian Play) Fest, where she directed the first staged reading of THE QUEEN'S FOOL along with cuts from SERVANT OF TWO MASTERS and AS YOU LIKE IT. 
LISTING INFORMATION
 
A LATE SNOW
By Jane Chambers
Directed by Sara BenBella
Thursday, May 28  – 7:00 pm
Online – instructions on how to enter provided after tickets are purchased
Tickets $10.00. Tickets available by phone at 866-811-4111 or 773-857-0222 or online at www.pridefilmsandplays.com
 
A LATE SNOW, written in 1970,  is the story of Ellie, a woman trapped in a snowstorm with her first, last, current and, possibly, next lover. Ellie is a professor at a conservative college in a conservative state  who worries that being openly gay might cost her her job. A LATE SNOW is about how we find love, how we decide the right partner for us, and how to finally choose to live an authentic life.
OTHER UPCOMING PRIDE IN PLACE READINGS
BUYER & CELLAR
By Jonathan Tolins
Featuring Jeff Award nominee Scott Gryder
Directed by Donterrio Johnson
Thursday, June 4  – 7:00 pm
 
In this one-man comedy, Alex More is a struggling actor who takes a job managing a make-believe shopping mall in the basement of Barbra Streisand's Malibu home. Scott Gryder returns in the role he performed in Pride Films and Plays' full production from spring 2019, directed by Donterrio Johnson.
LAST SUNDAY IN JUNE
By Jonathan Tolins
Directed by Michael Rashid
Sunday, June 28 - 7 pm
 
In 2002, Tolins' penned THE LAST SUNDAY IN JUNE. the day of the annual Gay Pride Parade. Tom and Michael, his partner of seven years, intend to spend the day planning their impending move from the Big Apple to the upstate town of Nyack, but their plans are rerouted as one friend after another drops by to view the parade from the window of their apartment. A series of conversations about relationships follows amid the partying. Since this is the first time in decades the Pride Parade will NOT go down Broadway, the Pride reading celebrates a tradition as it looks at friends and lovers.
UNIDENTIFIED HUMAN REMAINS AND THE TRUE NATURE OF LOVE
By Brad Fraser.
Wednesday, July 1 - 7 pm
Directed by Jacob Van Hoorn
 
Shocking when it first premiered in 1989,  this Canadian work follows the lives of several sexually frustrated "thirty-somethings" and one teenager who try to learn the meaning of love — during a time in which a serial killer is terrorizing the city. Candy is a heterosexual woman trying to meet the perfect man but who along the way finds herself experimenting with lesbianism; her gay roommate David no longer believes that love exists; Kane is a sexually confused teenager who idolizes David; Bernie is David's troubled best friend; and Jerri is a lesbian who falls in love with Candy. Overlooking the proceedings is the otherworldly Benita, a prostitute with psychic abilities. Fraser's drama still carries a punch.
 
Online – instructions on how to enter provided after tickets are purchased
Tickets $10.00. Tickets available by phone at 866-811-4111 or 773-857-0222 or online at www.pridefilmsandplays.com
ABOUT PRIDE FILMS AND PLAYS
 
Pride Films and Plays is working to produce year-round theater and film projects that change lives through the generation of diverse new work (or work that is new to Chicago) with LGBTQ+ characters or themes that are essential viewing for all audiences. The company produces a season of full productions and was recently honored with seven Jeff award nominations for the 2019-20 season and continues our famed play developmental projects. PFP is the principal tenant in Pride Arts Center. 
Pride Arts Center produces events complimenting the PFP vision, including dance, cabaret, film, and more. Events can be one-night or limited run productions or feature national treasures like Charles Busch.  PAC occupies The Broadway at 4139 N. Broadway, which has 85 seats, and The Buena, which has 50 seats at 4147 N Broadway.
 
Pride Films and Plays is supported by The MacArthur Fund for Arts & Culture at The Richard Driehaus Foundation, The Illinois Arts Council, City of Chicago's City Arts Fund, the Elliott Fredland Charitable Trust, Proud to Run, The Pauls Foundation, The Heath Fund, The Service Club of Chicago, the AmazonSmile Foundation, Arts and Business Foundation, Tap Root Foundation, Arts and Business Council, and Alphawood Foundation. 
 
PFP is a member of the Smart Growth Program of the Chicago Community Trust. Pride Films and Plays is a member of the LGBT Chamber of Commerce of Illinois, Northhalsted Business Association, Uptown United, and The League of Chicago Theatres.
For more information, visit www.pridefilmsandplays.com or call 1.773 857 0222