Date:
Sun, 07/19/2020 -

7:00pm

to

9:30pm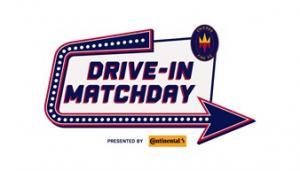 The Fire also announced its "Drive-In Matchday, presented by Continental Tire" has been rescheduled for the match versus New York City FC on July 19 at 7:00 p.m. CT on the Waldron Parking Deck at Soldier Field. Parking lots will open at 5:30 p.m. CT. Fans who previously registered for the July 8 event will be given the first opportunity to sign-up for the new date. Additional details will be shared via email – as well as on the Fire's website and social channels – in the coming days.
Major League Soccer announced that Chicago Fire FC's first MLS is Back Group A match on July 8 against Nashville SC has been postponed.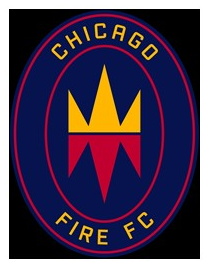 Further details regarding when this match will be played will be announced at a later date.
Since arriving in Orlando, five Nashville players have had confirmed positive tests for COVID-19. Two of the players received the confirmed positive results during the weekend and three players received confirmed positive results last night. In addition, four other Nashville players have received inconclusive test results, and require further testing.
MLS will continue to evaluate Nashville SC's participation in the MLS is Back Tournament following the results of additional testing.
The Fire will now play their first match of the tournament against Inter Miami CF on Tuesday, July 14. Beginning at 8:00 a.m. CT, the match will be televised nationally on ESPN and ESPN Deportes and transmitted locally in Spanish on TUDN 1200 AM.
"We're thrilled to partner with Continental Tire to bring this unique drive-in event to the Soldier Field campus," said Chicago Fire FC COO John Urban. "We'll eventually have our day inside Soldier Field, but in the meantime, we look forward to celebrating alongside our fans as our Club returns to play."
The Waldron Deck will open at 8:00 p.m. CT to allow fans to arrive early. The match will be displayed on two large screens on the Waldron Deck.
Capacity for the Drive-In Matchday will be limited to 300 vehicles who register on a first come, first serve basis. Please note that registration does not guarantee entry and fans are encouraged to arrive early on Wednesday. Each vehicle will receive a Continental Tire snack box with water, popcorn and candy to complement their viewing experience. Additionally, fans in attendance will have an opportunity to register to win a Continental Tire scarf.
During the event, fans will be required to adhere to local and state COVID-19 guidelines, which includes the use of a face mask for anyone outside of a vehicle. Additionally, hand sanitizer will be easily accessible, and the restrooms onsite will be sanitized and cleaned regularly. Fans are encouraged to bring their own food and beverages. Cooking devices and alcohol will not be permitted.
Continental Tire was recently announced as the jersey partner for the Chicago Fire Juniors, the official youth football program of Chicago Fire FC. As part of the multi-year agreement, the Continental Tire brand will be featured on the front of all Juniors and affiliate jerseys and on the front of the Juniors youth training tops. For more information on the partnership, click HERE.
Chicago Fire FC Será Anfitrión de "Drive-In Matchday, presentado por Continental Tire" en Soldier Field para el Primer Partido del Torneo Especial MLS is Back el 8 de Julio
El autocinema gratuito presentará el primer partido
del Fire contra Nashville SC
CHICAGO (3 de julio de 2020) – El Chicago Fire FC anunció hoy que organizará un "Drive-In Matchday, presentado por Continental Tire," para el primer día del Torneo Especial MLS is Back el miércoles 8 de julio. El autocinema se llevará a cabo en el Waldron Deck en el Soldier Field (458 E. 18th Drive, Chicago IL, 60605) y brindará a los aficionados una oportunidad única de ver el partido del Fire contra Nashville SC a las 9:30 p.m. CT.
El partido contra Nashville será el primero del Chicago desde que la MLS suspendió los partidos el 12 de marzo debido al COVID-19. El Fire será el segundo equipo profesional deportivo en regresar a jugar después de las Chicago Red Stars de la NWSL, quienes volvieron a jugar el 27 de junio.
"Estamos muy contentos de poder asociarnos con Continental Tire para traer este especial autocinema a las instalaciones del Soldier Field," dijo el Director de Operaciones del Chicago Fire FC John Urban. "Eventualmente tendremos nuestro día dentro del Soldier Field, pero mientras tanto esperamos celebrar con nuestros aficionados el regreso de nuestro Club a la cancha el 8 de julio".
El Waldron Deck abrirá a las 8:00 p.m. CT lo cual permitirá que los aficionados lleguen temprano. El partido se mostrará en dos pantallas grandes en el Waldron Deck.
Los fans que deseen asistir al evento Drive-In Matchday deben registrarse con anticipación en chicagofirefc.com/drive-in . Los abonados del Chicago Fire, los grupos de aficionados registrados, los socios corporativos y los Chicago Fire Juniors tendrán una oportunidad exclusiva de registrarse desde las 4:30 p.m. CT hasta las 9:00 a.m. CT el sábado, 4 de julio. El público en general tendrá acceso a la inscripción a partir de las 9:00 a.m. CT el sábado, 4 de julio. El autocine es gratuito, sin embargo, se recomienda a los aficionados donar $10 para apoyar al programa P.L.A.Y.S. de la Chicago Fire Foundation.
El evento Drive-In Matchday se limitará a 300 vehículos que se registren por orden de llegada. Por favor tome en cuenta que la registración no garantiza la entrada y se recomienda que los aficionados lleguen temprano el miércoles. Cada vehículo recibirá una caja de aperitivos Continental Tire con agua, palomitas de maíz y dulces para complementar su experiencia. Además, fans tendrán la oportunidad de registrarse para ganar una bufanda de Continental Tire.
Durante el evento, los aficionados deberán cumplir con las pautas locales y estatales de COVID-19, que incluyen el uso de una máscara facial para cualquier persona que esté fuera de un vehículo. Además, el desinfectante de manos estará fácilmente accesible, y los baños en el lugar serán desinfectados y limpiados regularmente. Se recomienda a los aficionados traer sus propios alimentos y bebidas. No se permitirán alcohol ni dispositivos para cocinar.
Continental Tire fue anunciado recientemente como el socio de camiseta para los Chicago Fire Juniors – el programa oficial de fútbol juvenil del Chicago Fire FC. Como parte del acuerdo, la marca Continental Tire estará presente en el frente de todas las camisetas Juniors y afiliados, y en el frente de las camisetas de entrenamiento Juniors juvenil. Para obtener más información sobre la asociación, oprima AQUÍ.