Date:
Thu, 10/05/2023 -

7:00pm

to

9:00pm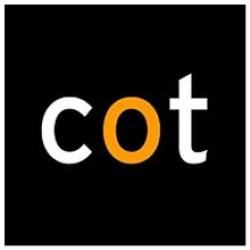 Chicago Opera Theater (COT), Chicago's foremost producer of new and reimagined opera, kicks off its 50th Anniversary season with David T. Little's GRAMMY-nominated Soldier Songs, a haunting, heavy-metal infused theatrical cantata about the psychological impact of war. 
The Chicago Opera Theater has announced a cast change for "Soldier Songs" one week before performances start.
The company revealed that Nathan Gunn had to withdraw from the production due to a family emergency. In his stead, David Adam Moore will jump in. He sang the opera previously with a number of companies and appeared in commercial recording of the work from 2013.
Moore is currently working on "Dead Man Walking" at the Metropolitan Opera and will receive permission from the company to jump into this production. He is slated to arrive on Oct. 4. The opera opens the next day.
"I'm very sorry that Nathan Gunn will be unable to join us next week in Chicago, but grateful that the Metropolitan Opera has released David Adam Moore to step into the role," said composer David T. Little in an official press statement issued by the company. "David is among the leading interpreters of my music. His countless performances of 'Soldier Songs,' beginning in 2008, show him to be a singer of remarkable depth, intelligence, and skill. He knows the role better than anyone, and I'm excited for the COT community to hear him bring it to life."
Conducted by Chicago Opera Theater Elizabeth Morse and Genius Music Director Lidiya Yankovskaya, this one-night only event takes place Thursday, October 5 at 7:00 PM at Epiphany Center for the Arts 201 S Ashland Ave. Tickets are available at chicagooperatheater.org.
Despite being a prominent name in contemporary opera, David T. Little's works have not often been seen on local stages. COT's Chicago premiere of Soldier Songs marks the first time a professional company in Chicago will perform a David T. Little operatic work. Serving as both composer and librettist, Little drew on the experiences of veterans of five different wars from his family and circle of friends to craft Soldier Songs. Little's recorded conversations with these veterans serve not only as a basis for the work's libretto but are also featured in the electronic components of the score. Presented in three stages of a soldier's life- Youth, Warrior, and Elder- and moved forward by driving heavy metal inspired music, the result is a bold examination of the trauma of war, the exploitation of innocence, and the difficulty many veterans experience in talking about their service. COT will offer discounted tickets to veterans and active military personnel in order to expand access for those in our community most impacted by war.
"I am thrilled to be starting my tenure with Chicago Opera Theater and COT's celebratory 50th Anniversary season with Soldier Songs," said Lawrence Edelson, Chicago Opera Theater Edlis Neeson General Director "I have had the pleasure of collaborating with David T. Little on two of his other operas - JFK and Vinkensport, or The Finch Opera - so I am truly excited to be able to share the opera that really launched him onto the opera stage with Chicago audiences. COT is known across the country for its commitment to new and eclectic repertoire, and for extraordinary musical and theatrical performances."
Performance schedule and tickets
Chicago Opera Theater's Soldier Songs is one night only, Thursday, October 5 at 7:00 PM. General admission tickets are $60 and VIP tickets are $175 and are available for purchase at chciagooperatheater.org. 
Discounted tickets are available for season subscribers as well as veterans and active military personnel.
Soldier Songs is a 60-minute production presented without intermission. It is sung in English with English supertitles.
About The Artists
A natural musical storyteller with "a knack for overturning musical conventions" (The New York Times), composer David T. Little is known for stage, concert, and screen works permeated with the power of the unexpected. Little probes the deep corners of human psychology, invoking political, historical, spiritual, and social themes as pathways for exploring the human condition. His broad catalog speaks to the mix of light and dark that we experience in life, unafraid to invoke the mythical, bewitching, disturbing, surreal, or comedic. He has drawn acclaim for operas including Dog Days, JFK, and the comedy Vinkensport, or The Finch Opera (all with libretto by Royce Vavrek), as well as his opera Soldier Songs. Little's latest work is Black Lodge, a metal-infused opera with a libretto by poet Anne Waldman, premiered by Beth Morrison Projects at Opera Philadelphia, with a soundtrack released by Cantaloupe Music.
Upcoming projects include the world premiere of a theatrical choral work, SIN-EATER, based on the ancient practice of paying the poor to ritualistically "eat" the sins of the rich, co-commissioned by The Crossing and Penn Live Arts. In 2024, Little will unveil his monodrama What Belongs to You, developed for tenor Karim Sulayman and Alarm Will Sound. He is currently composing music for a new production of Agamemnon and developing several new operas with frequent collaborator Royce Vavrek including a project commissioned by the Metropolitan Opera / Lincoln Center Theater New Works Program. Learn more at davidtlittle.com.
Lidiya Yankovskaya is a fiercely committed advocate for Slavic masterpieces, operatic rarities, and contemporary works on the leading edge of classical music. She has conducted more than 40 world premieres, including 17 operas, and her strength as a visionary collaborator has guided new perspectives on staged and symphonic repertoire from Carmen and Queen of Spades to Price and Prokofiev. As Music Director of Chicago Opera Theater, her daring performances before and amid the pandemic earned recognition from the Chicago Tribune, which praised her as "the very model of how to survive adversity, and also how to thrive in it," while naming her Chicagoan of the Year.
Following her debut at Santa Fe Opera in a new production of Dvořák's Rusalka in summer 2023,  Yankovskaya will conduct orchestras across the United States. She debuts at Atlanta Symphony Orchestra, Indianapolis Symphony Orchestra, Utah Symphony, North Carolina Symphony, Phoenix Symphony, Louisiana Philharmonic Orchestra, Charlotte Symphony, and Symphony San Jose. Yankovskaya deepens her ongoing relationship with the Chicago Symphony Orchestra, leading MusicNOW world premieres by Jessie Montgomery and Curtis Stewart, and designing a series of educational concerts. Yankovskaya has recently conducted Eugene Onegin at Staatsoper Hamburg, Symphony of Sorrowful Songs at English National Opera, Carmen at Houston Grand Opera, and Don Giovanni at Seattle Opera. Elsewhere she has led Der Freischütz at Wolf Trap Opera, Edward Tulane at Minnesota Opera, and Taking Up Serpents at Washington National Opera and the Glimmerglass Festival. More information at lidiyayankovskaya.com.
About Chicago Opera Theater
Celebrating its 50th Anniversary season in 2023/24, Chicago Opera Theater is a company laser-focused on living its values: expanding the tradition of opera as a living art form, producing high-quality works new to Chicago audiences, identifying top-tier casts and creative talent at the beginning of grand operatic careers, and following through on commitments to equity and access – behind the scenes, on the stage, and in the audience. Since its founding in 1973, COT has grown from a grassroots community-based company to a national leader in an increasingly vibrant, diverse, and forward-looking art form. COT has staged over 155 operas, including 81 Chicago premieres and 47 operas by American composers. COT Music Director Yankovskaya is one of only two women to hold the title of music director at a multimillion-dollar opera company in the United States. Edelson begins his tenure as General Director in the 2023/24 season.
The Vanguard Initiative, founded in 2018 and celebrating its fifth anniversary this Spring, is COT's fully comprehensive program for composers ready to delve into the world of opera. This immersive two-year residency includes participation in all COT productions, sessions with top industry leaders, extensive study of repertoire and vocal writing, and direct insight into administrative and other behind-the-scenes processes, culminating with the development of a full-length opera commissioned by the company. The program is guided and overseen by Elizabeth Morse and Genius Music Director Lidiya Yankovskaya, with Composer Advisors Jake Heggie, Kamala Sankaram, and Gene Scheer. The program has renewed funding from the Mellon Foundation for the 2023/24 season. The 2023/24 Vanguard Composers are Gillian Rae Perry (second year) and Carlos R. Carrillo (first year).
Chicago Opera Theater's season continues with the Chicago Premiere of The Nose December 8 & 10, the Midwest Premiere of Book of Mountains and Seas January 27 & 28, the Vanguard Initiative concert premiere of The Weight of Light April 27, and the World Premiere tour of Before it All Goes Dark with Music of Remembrance May 25 & 26. Ticket subscriptions are on sale now, single tickets go on sale on September 15.
For more information on Chicago Opera Theater productions, visit chicagooperatheater.org/