Date:
Thu, 07/30/2020 -

7:30pm

to

9:00pm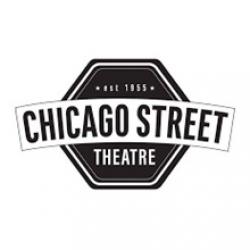 Our teen ensemble has tirelessly worked to virtually adapt their final performance. This recording was made possible by our Director of Education, Lisa Formosa-Parmigiano, who coordinated with playwright Jonathan Dorf.
CLICK THE VIDEO ABOVE FOR A PREVIEW! 
"It's tough being a mid-year arrival in your junior year of high school. To make matters worse for Alisa, her locker is next to this sprawling shrine for a female lacrosse player who died in an auto accident. While the popular "M Squad" leads a school that is in a state of non-stop remembrance for Beth, Alisa is just trying to eke out enough space to get to her books. But her efforts to find breathing room lead her to discover that there was another passing that no one is talking about, and it's left many of the school's students trying to pick up their own pieces. When she connects with Brady, former student TV reporter who infamously had a meltdown in the middle of a broadcast, can they help the community take its first steps toward healing? A play about teen suicide and dealing with loss."
Join us this Thursday, July 30th at 7:30 PM to stream The Locker Next 2 Mine from your living room! You will be able to access the link to this production on our Facebook page. Be sure to like us at https://www.facebook.com/ChicagoStreet and stay tuned! 
*Special thanks to Ione Calvin for creating the preview video for this event!