Date:
Sat, 11/02/2019 -

8:00pm

to

10:00pm
Eddie B is comedy on steroids. The Houston native and former teacher is single-handedly changing the comedy game, tapping into the minds of everyone who's ever stepped foot inside a school and selling out major arenas throughout the country.
For tickets and information, visit www,ParamountAurora.com, call (630) 896-6666, or stop by the Paramount box office, 10 a.m. to 6 p.m., Monday through Saturday.
Teachers' Night Out! More about Eddie B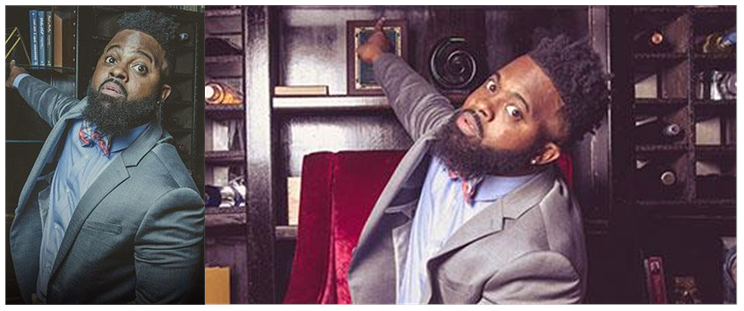 While others waited in the wings for a shot at becoming a top standup comic, Eddie B soared to new heights by creating his own opportunity – offering an uncensored, raw and hysterically realistic portrayal of a teacher's hectic life, from the point of view of an actual teacher. His blockbuster "Teachers Only Tour" established him as the "official voice of teachers" across the globe, from America to Africa, Dallas to Dubai, New York to New Delhi (and beyond). Onstage, he says what he lives, plain and simple. Eddie's comedy is hilarious, smart, passionate and brutally honest, and his comic wisdom is served with powerful energy. And audiences are loving it. Eddie B's worldwide comedy showcase is shattering attendance records with sold-out shows at venues including the Houston Bayou City Event Center and Stafford Civic Center.
The Eddie B phenomenon began with a series of videos entitled "What Teachers Really Say" (written, produced and starring Eddie B). Through a rigorous comedic set characterized by original material and accented by physical comedy, Eddie B says what teachers everywhere are thinking but couldn't quite say out loud, until now. He is known as the official "voice of teachers" and is currently in talks to parlay the success of his tour into a book deal as well as television and big screen versions of his wildly popular viral videos. He is a self-made artist and has headlined sold-out shows at the famed Houston Improv and New York's Broadway Comedy Club. He is also the most irreverent member of the breakthrough group "The 5 Degrees of Comedy. There's comic wisdom behind those deep brown eyes and he serves it up with powerful energy. For more, visit www.eddiebcomedy.com.
More exciting shows already on sale at Paramount Theatre include:
Disney's Newsies
September 4-October 20, 2019
Tickets: $36 to $74*
The rousing, David versus Goliath, Disney family musical about newsboys who take on a greedy news tycoon, directed by Paramount Artistic Director Jim Corti. Sponsored by BMO Harris Bank, Dunham Fund, ComEd, City of Aurora and Rush Copley Medical Center.
Fastlove: A Tribute to George Michael
Saturday, October 26, 2019, 8 p.m.
Tickets: $37-$47
The U.K.'s finest George Michael tribute show is packed with crowd-pleasing anthems from Wham classics to the chart-topping success of the 80s albumFaith, plus the awesome tunes of the 90s. Fastlove stars Andrew Browning, one of Europe's leading and most accurate sound and lookalike to George Michael.
Eddie B "I'm Already Professionally Developed" Tour
Saturday, November 2, 2019, 8 p.m.
Tickets: $30-$50
America's favorite teacher/stand-up comic is changing the comedy game, tapping into the minds of everyone who's ever stepped foot inside a school and selling out major arenas throughout the country.
Disney's Beauty and the Beast
November 13, 2019-January 19, 2020
Tickets: $36 to $74*
The family-friendly, enchanting Disney classic storybook musical fantasy that proves beauty isn't always what it appears, in another holiday season spectacle staging by Paramount's Amber Mak. Sponsored by BMO Harris Bank, Dunham Fund, ComEd, City of Aurora, Jake's Inc. and Hampton Inn Aurora.
The Second City's Holiday Revue: The Good, The Bad & The Ugly Sweater
November 29-December 22, 2019: Thursdays at 7:30 p.m.,
Fridays at 8 p.m., Saturdays at 2 p.m. and 8 p.m., Sundays at 3 p.m.
At Copley Theatre in the North Island Center, 8 E. Galena Blvd., Aurora
Tickets: $37
Take a handful of The Second City's best and brightest comedians. Roll 'em around in some tinsel and eggnog. Throw in your ugliest holiday sweater and before you can say "Aunt Shirley is drunk and trying to put antlers on the dog again," you've got a hilarious holiday revue ready to roast the chestnuts outta all the things we lovingly loathe about the holiday season.

Terry Fator
Saturday, January 25, 2020, 3 p.m. and 8 p.m.
Tickets: $79-$99, VIP packages: $174-$249
Celebrity impressions, singing, comedy and ventriloquism, America's Got Talent season two winner Terry Fator does it all with the help of his hilarious puppet pals Winston, the Impersonating Turtle, Maynard Thompkins, the Elvis Impersonator and many others.
The Secret of My Success – A New Musical!
February 12-March 29, 2020
Tickets: $36 to $74*
A world premiere musical based on the hit Universal Pictures film starring Michael J. Fox, featuring a book by acclaimed writers Gordon Greenberg and Steve Rosen, score by Chicago's own Michael Mahler and Alan Schmuckler, directed by Gordon Greenberg. Sponsored by BMO Harris Bank, Dunham Fund, ComEd, City of Aurora and Rush Copley Medical Center.
Killer Queen
Friday, April 3, 8 p.m.
Tickets: $38-$48
If you want to go back in time to see what a Queen concert looked and sounded like, then you want to get tickets to Killer Queen, the premier Queen tribute featuring Patrick Myers as Freddie Mercury.

Frank Caliendo
Saturday, April 4, 2020, 8 p.m.
Tickets: $52-$62
Comedian and celebrity impressionist Frank Caliendo is a comedy genius, famous for his countless, hilarious appearances on Frank TV, Fox NFL Sunday,MADtv, The Late Show with David Letterman and more. He's also a favorite at Paramount Theatre, where his high-energy blend of observations, impressions, characters and anecdotal stories always start at a frenetic pace and never let up.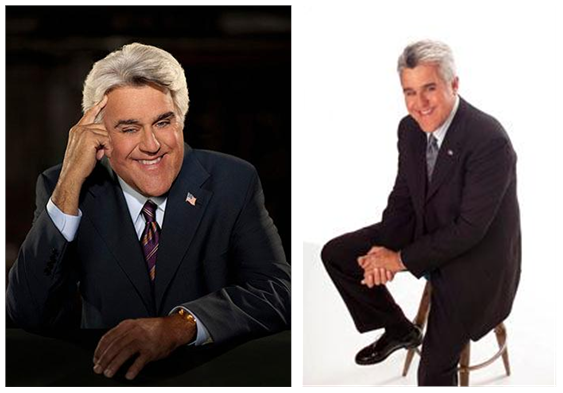 Jay Leno
Friday, April 17, 2020, 8 p.m.
Tickets: $89-$109
For more than two decades, Jay Leno was America's favorite late-night comedy host, dominating the airwaves, winning an Emmy and a slew of other awards, including a star on the Hollywood Walk of Fame. Known as "the hardest working man in show business," Leno is synonymous with quality entertainment. Sponsored by Schmitt McDonald's.
Kinky Boots
April 29-June 14, 2020
Tickets: $36 to $74*
Paramount presents the regional premiere of the high kicking musical, book by Harvey Fierstein, lyrics by Cyndi Lauper, directed by Paramount's Trent Stork. Sponsored by BMO Harris Bank, Dunham Fund, ComEd and City of Aurora.
Fox Valley Orchestra Summer Pops Series
Rhapsody in Pops – Sunday, June 28, 2020, 3 p.m.
Cool Trumpet HOT! – Sunday, July 12, 2020, 3 p.m.
Broadway in Love – Sunday, July 26, 2020, 3 p.m.
Calypso Summer – Sunday, August 9, 2020, 3 p.m.
Tickets: $25-$30; multi-show discounts available – 10% off 3 shows, 15% off 4 shows
Unplug and enjoy live, high quality orchestra performances by the Fox Valley Orchestra, hailed the best in Chicago's western suburbs, for four summer Sunday afternoons in the beautiful Paramount Theatre.
About Paramount Theatre
Paramount Theatre (www.ParamountAurora.com), 23 E. Galena Blvd. in downtown Aurora, is the center for performing arts, entertainment and arts education in the second largest city in Illinois. Paramount opened on September 3, 1931. It was designed by renowned theater architects C.W. and George L. Rapp and is graced with a beautiful Venetian decor with a strong 1930s Art Deco influence. It also was the first air-conditioned building outside of Chicago. From silent films to the first "Talkies," from Vaudeville to Bobby Vinton, from Dionne to Donny and Marie, Paramount Theatre has provided Aurora and the Fox Valley the best of entertainment for generations.In 1976, the Aurora Civic Center Authority (ACCA) restored Paramount to its original grandeur. Paramount Arts Centre reopened in 1978, offering a variety of touring theatrical, musical, comedy, dance and family programming. In 2006, a 12,000-square-foot, two-story Grand Gallery lobby was added, including a grand staircase, new box office, café and art gallery.
In 2010, ACCA hired Tim Rater as President and CEO of Paramount Theatre. Rater's mission was to boost the theater's programming and audience base by transforming Paramount into one of Chicago's top self-producing, professional Equity musical theaters. Rater hired award-winning Chicago director Jim Corti as Paramount's first-ever artistic director. In 2011, Paramount introduced its inaugural four-play Broadway Series with Corti's critically acclaimed production of My Fair Lady. In just eight blockbuster seasons since, Paramount has leapt to the top of Chicago's musical theater scene, winning unanimous audience and critical acclaim, and an unprecedented number of Joseph Jefferson nominations and awards, including Best Musical-Large three years in a row.
Today, the 1,843-seat Paramount Theatre remains nationally renowned for the quality and caliber of its presentations, historic beauty and superb acoustics. More than 41,000 subscribers from throughout the city and suburbs enjoy Paramount's Broadway-quality productions at highly affordable prices, making Paramount the second largest subscription house in the nation. In addition to its Broadway Series, Paramount continues to present an eclectic array of internationally known comedians, music stars, dance events and family shows, and on most Mondays, screens a classic movie for just $1.
Paramount is one of three live performance venues programmed and managed by the ACCA, which also oversees Paramount's "sister" stage, the intimate 173-seat Copley Theatre located across the street from the Paramount at 8 E. Galena Blvd., as well as RiverEdge Park, downtown Aurora's summer outdoor concert venue at 360 N. Broadway.
Rater and his team also celebrated the grand opening of the new Paramount School of the Arts on June 1, 2019. Paramount's new school, which anchors the John C. Dunham Aurora Arts Center directly adjacent to the theater, is encouraging and training young actors, dancers and musicians for a culture-filled life, nurturing the arts in Chicago's western suburbs and adding to the excitement, cultural and economic activity in downtown Aurora. Courses for children as young as six months are offered with opportunities for adults and seniors. Registration is now open for a full roster of classes, private lessons and camps in acting, music and dance. For more, visit www.ParamountSchoolofTheArts.com.