Date:
Mon, 04/06/2020 -

7:30pm

to

9:00pm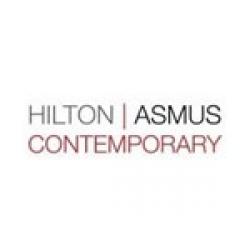 From his home in Devon, England, David Yarrow, the world-famous wildlife photographer, who routinely travels to world to capture images from the most remote areas of the world will discuss how he is adjusting to life within a confined space, and how Britain is coping with the pandemic.  Born in Scotland, he has travelled to isolated locations to capture images of animals in their natural habitat, indigenous communities and landscapes. From record breaking sales at Sotheby's, to editions of photos that sell out within weeks, Yarrow has made history as an artist, conservationist and humanitarian. In
addition to being the Brand Ambassador for NIKON and Global Ambassador for the Swiss bank UBS, Yarrow is also the Creative Partner and Brand Ambassador for Land Rover, a company with whom he recently teamed to raise awareness of the declining lion numbers in Africa by capturing a stunning set of wildlife images for the TUSK conservation charity's 'Year of the Lion' campaign. In April of 2019, Yarrow visited Chicago to capture iconic images of the Chicago Board of Trade with his signature wolf and bear theme, making them part of Chicago history.  He also raised over $2.5 millions dollars for various charities in 2019.  In February of 2020, he raised nearly $2 million for the Australian Bush Fires with celebrities such as Chris Hemsworth and Leonardo DiCaprio.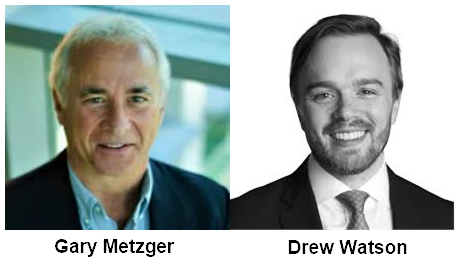 Gary Metzner, Head of Office at Sotheby's Chicago and an avid art collector, will team with New York-based Drew Watson, Senior Vice President, Art Services, Bank of America Private Bank, will discuss their perception of how the art community has been impacted by the coronavirus pandemic. Watson also will discuss Bank of America's $100 million commitment to support local communities facing challenges as a result of the coronavirus, funding increased medical response capacity, addressing food insecurity, increasing access to learning as a result of school closures, and providing support to the world's most vulnerable populations. Metzner will discuss the impact on the international auction houses and how the 275-year-old Sotheby's,  the only large auction house that has not shut down, is planning to weather this storm. 
Arica Hilton, founder and director of Hilton | Asmus Contemporary, a gallery located in the River North neighborhood of Chicago, today announced that she would host a series of live-screened conversations with internationally acclaimed artists beginning Thursday, April 2.  The series will feature photographers Paul Nicklen, Christina Mittermeier, David Yarrow and David Gamble, one of Italy's most famous and popular contemporary artists Marco Nereo Rotelli, and sculptors Blake Ward and Boky-Hackel Ward. The series will address each artist's experience of the current pandemic, as well as a discussion of their body of work and a tour of their homes, including their personal art collection and favorite pieces.  Also included in the series are two leaders in the art community, Gary Metzner, Head of Office at Sotheby's Chicago, and Drew Watson, Senior Vice President, Art Services, Bank of America Private Bank. Viewers may observe and participate in the web chats by visiting HiltonAsmus.com or on the Hilton | Asmus Contemporary social media channels.
"As we are all in shock and amazement that our lives have been upended so swiftly by something that was previously incomprehensible, we are at a crossroads of how we can navigate the next weeks and months," said Hilton.  "Once we catch our breath and take care of our basic needs, we will understand what is most relevant to our very existence. The work of the individuals included in this livestream series takes us on virtual journeys to the far reaches of the earth and awe-inspiring destinations where art and poetry come together. It will also give us the opportunity to grow as global citizens as we hear first-hand how the coronavirus pandemic has impacted those in other nations, and provide a source of vital connection in this difficult time."
Hilton | Asmus Contemporary is spearheading a fundraiser for the Chicago Children's Advocacy Center who are the front-line responders in Chicago to reports of child sexual abuse and the City's only not-for-profit that coordinates the efforts of child protection staff, law enforcement professionals, family advocates, medical experts and mental health clinicians under one roof.  At this time children are at their highest risk of being abused during the shelter in place.
Additional Interviews:
Thursday, April 9 at 7:30 p.m. CT - Marco Nereo Rotelli
Based in Milan, Italy, the hardest hit country for the coronavirus pandemic, architect, artist and poet, Rotelli is best known for his work that merges poetry and art, often manifested in large-scale light installations on large buildings, including the Arc de Triomphe, the Musée du Petit Palais in Paris, the Field Museum in Chicago, Five Pavilion Bridge in Yangzhou, China and Palazzo Ducale in Venice.  He has created light installations for seven editions of the Venice Biennale. In 2000, he founded the group Art Project, directed by Elena Lombardi and young artists and architects with whom he realizes numerous interventions and urban installation projects. He was invited by Northwestern University to work as an Artist-in-Residence in 2013. His works are exhibited in major museums and private collections all over the world.
Monday, April 13 at 7:30 p.m. CT - Blake Ward and Boky-Hackel Ward
Based in Monte Carlo, Monaco, Canadian sculptor Blake Ward and his long-time partner and co-creator Boky Hackel-Ward will discuss their creative process and the impact of the pandemic on their region. The two sculptors had their first joint show at Hilton | Asmus Contemporary in 2019. Ward's most recent works illustrate his contemporary approach to figurative sculpture with a contrarian break from formal academicism. He challenges the classical figure by exposing the interior, evoking a dialogue between our internal and external selves. German-born Hackel began life as a restorer of old master paintings which eventually evolved into her work as a conceptual artist, photographer, musician, writer and poet. As a conceptualist and a polyglot, language has always been extremely important in her work.  The sculptures created by this couple is a prescient signature of our time with their focus on the inner perceptions and machinations of the human spirit.
Thursday, April 16 at 7:30 p.m. CT – David Gamble
A resident of New Orleans, internationally renowned artist/photographer David Gamble is perhaps best known because he was given never-before-seen access to Warhol's home to photograph the contents of the house as they lay before the items were sent to auction at Sotheby's. Gamble's astonishingly personal photographs included the inside of Warhol's medicine cabinet, his living room, his kitchen and his personal items, including his wigs. The photos, initially commissioned to draw attention to Warhol's home so that his personal items could be used to raise money for the Warhol Foundation, have since become valuable in their own right. In some cases, Gamble has silkscreened an image of Warhol into the photographs, using the artists signature style to give the impression that Warhol was still "in" the rooms after his death.
Additional guests will be announced at a future date.
About Hilton | Asmus Contemporary
Internationally recognized gallery Hilton | Asmus Contemporary is owned and run by multi-media artist, gallerist, conservationist, humanitarian and global advocate Arica Hilton. With more than 30 years of experience in representing artists around the world, Hilton founded Hilton | Asmus Contemporary in 2012. In recent years the gallery has flourished, seeing tremendous growth and recognition for the caliber of art exhibitions Hilton has brought to the public. Hilton herself has had exhibitions throughout the world to bring awareness to threats that endanger the delicate balance of all living things. Water and the dangers of microplastics figure prominently in Hilton's paintings and advocacy work. Working with artists like Paul Nicklen and Cristina Mittermeier is a logical step in her mission to use the arts as a platform to record the history of the present and explore the world in search of solutions that will ensure a healthy future for generations to come. Located in Chicago's River North Art District, the gallery specializes in modern and contemporary paintings, works on paper, sculpture, with a special focus on photography featuring internationally known artists. Hilton | Asmus Contemporary has received acclaim for exhibitions of the photographers David Yarrow, David Gamble, Terry O'Neill, Julian Wasser among others.