Date:
Fri, 06/09/2023 -

8:00am

to

10:00am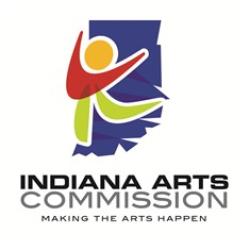 Indiana Arts Commission June Quarterly Business Meeting
June 9, 2023
9:00AM Eastern Time (8:00 AM CT)
Indiana State Library (Room 401)
315 W Ohio St, Indianapolis, IN 46202
AGENDA
Call to Order

Approval of Agenda and March 10, 2023 Meeting Minutes

     a. Items Submitted for Commission Approval

     b. Reports

Committee Reports
              a. Committee on the Future
FY24 Agency Budget Approval
Strategic Framework Update
               b. Programs, Grants and Services
FY24/25 AOS and FY24 APS Grant Cycle
FY24/25 AOS and FY24 APS; RAP and TAI; Cultural Districts 2023 Grant Approval
FY24 Capacity Building Grant Guidelines Approval
Artist Services
Lifelong Arts
IN Department of Education
      5. Regional Arts Partnership
      6. Traditional Arts Indiana Presentation
      7. Consent Agenda Items Moved to Full Agenda (if any)
      8. Officer Elections
      9. Old Business and New Business
     10. Adjournment of Quarterly Meeting
Stream the meeting on YouTube.
Constituents wishing to make a public comment at a Quarterly Business Meeting should contact the Commission no less than 24 hours in advance.