Date:
Tue, 11/19/2019 -

11:00am

to

2:00pm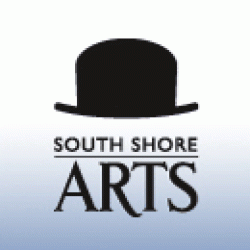 As boys, John and Jim looked forward to watching "The Lawrence Welk Show," snug in their jammies, one in Gary next to his chain-smoking grandma, the other in Pittsburgh next to his tea-sipping grandma, each certain that everything was right with America, it was Christmas all year long.
Bobby and Cissy dance their way into our hearts, accordionist Myron Floren amazes, and "Champagne Lady" Norma Zimmer flashes her pearly white teeth, her hair sprayed firmly in place, in The Music of Your Life, John Rowell's depiction of a simpler time, brought to you by Geritol!
Additional selections include 1940s style icon Dorothy Draper's tasteful tips on holiday entertaining; from the December 1954 Atlantic, William L. Copithorne skewers "the campy humor and covert bragging of the family Christmas letter"; and New Yorker cartoonist David Sipress shares the confusion he felt as a child over his Upper West Side Reform Jewish family's celebration of both Hanukkah and Christmas in A Nineteen-Fifties Jewish-American Christmas Story.
Make your reservations today!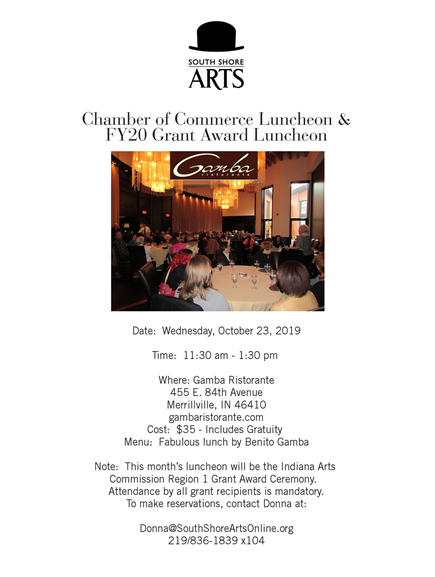 Enjoy a complimentary glass of wine in the gallery beginning at 11am. Lunch at noon with the reading to follow.
South Shore Arts member table of ten $450

Non-member table of ten $500

South Shore Arts member individual ticket $45

Non-member individual ticket $50
Reservations close November 12, 2019.
Call 219/836-1839, ext. 100