Date:
Fri, 06/12/2020 -

12:00pm

to

1:15pm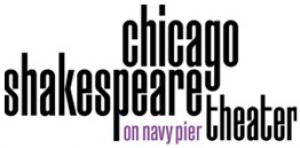 NEXT UP
Virtual "Book Club" on A Midsummer Night's Dream
Friday, June 12, 12:00–1:15 p.m.
Online from the comfort of your living room via Zoom
A Midsummer Night's Dream, one of Shakespeare's most original and deceptively complex stories, transports us to a magical wood where a fight between the Fairy King and Queen turns the whole world upside-down. As the weather heats up, let's cool down and come together to discuss the enduring power of Shakespeare's imaginative flight in A Midsummer Night's Dream.
To register for our Midsummer discussion, please click the link below. You'll receive a confirmation email from Zoom with the link to the "Zoom Room" for our discussion on Friday, June 12.
Participants are encouraged to read (or reread) A Midsummer Night's Dream ahead of time (either online or in that book you already have). While you're reading the play, consider some of the following discussion questions, which will serve as a springboard for our small group discussions.
Throughout A Midsummer Night's Dream, Shakespeare plays with pairs of opposing forces: Athens vs. the fairy wood, Oberon vs. Titania, and, of course, two pairs of mismatched lovers. When you read the play, look for other ways Shakespeare makes use of dichotomy. Does this change the way you interpret Shakespeare's comedy? Bring your examples to our discussion!
A Midsummer Night's Dream concludes with Shakespeare's most complete "play-within-a-play" in his entire canon. Why is it there? What "work" does it do in the play? What does it tell us about the transformative power of performance?
As you read A Midsummer Night's Dream this time, did anything take you by surprise? Did something jump out in this encounter with the story, something perhaps that you've not noticed before in reading or seeing a performance of Midsummer?
This program is presented by the John W. and Jeanne M. Rowe Inquiry and Exploration Series.
As you take part in this program, we hope you'll consider making a gift to support other programs like this through our Brave New World Campaign. Together, we can serve artists, audiences, students, and our community in this time of great need. Please visit chicagoshakes.com/BraveNewWorld.