Date:
Sun, 06/04/2023 - 12:01am

to

Sat, 06/10/2023 - 11:59pm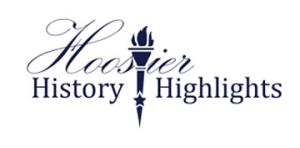 Our wonderful state flower, the peony, has been in bloom across the state. We hope you have had a chance to marvel at its beauty.
Indiana Quick Quiz
    What type of tree is growing in the tower of the Decatur County courthouse in Greensburg?
    Which Indiana county is known as the covered bridge capital of the world?
    Where was the first consolidated school in Indiana?
    Who is the Hoosier, who founded the Grand ole Opry, in Nashville , Tennessee?
Answers Below 
June 9, 1891 American composer and lyricist Cole Porter was born in Peru. Some of Porter's works include "Anything Goes" and "I've Got You Under My Skin".
June 6, 1892  Benjamin Harrison became the first President to attend a major league baseball game while in office. In the 11-inning game, the Cincinnati Reds defeated the Washington Senators by the score of 7 to 4.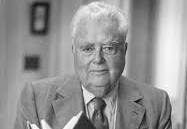 June 7, 1902 Herman B. Wells, president, and chancellor of Indiana University, was born in Jamestown.
June 9, 1940 Janet Scudder died in Massachusetts.  Born in Terre Haute, she was a well-known sculptor who studied and worked in Paris.  She was one of three women sculptors who created statues for the Indiana Building at the Columbian Exposition in Chicago in 1893.  Her statue "Indiana" is on display at the Indiana Statehouse. Scudder also sculpted the Indiana Centennial commemorative medal.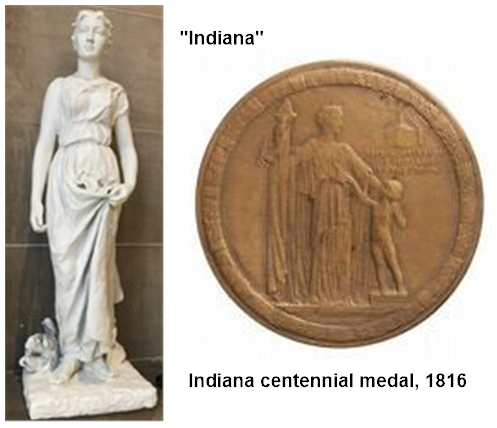 June 7, 1959  Mike Pence 48th Vice President of the United States (Republican: 2017-21) and Governor of Indiana (2013-16), was born in Columbus.
Our Where in Indiana from last week was a photo of the Ohio County courthouse, in Rising Sun. Built in 1844-45, it is our State's oldest courthouse. 
Where in Indiana?
Do you know where this photograph was taken?
Visit us on Instagram to submit your answer.
Follow us on Instagram: @instatehousetouroffice
Answers:    1. Aspen    2. Parke     3. Raleigh School in Rush County    4. George D. Hay of Attica
Follow this link to subscribe to Hoosier History Highlights and to view archived editions
Indiana Statehouse Tour Office  |  Indiana Department of Administration
Guided tours of the Indiana Statehouse are offered Monday through Saturday.  For more information, please contact the tour office.  
(317) 233-5293
touroffice@idoa.in.gov
Take an "Armchair Tour" of the Indiana Statehouse!
Follow us:   Instagram @instatehousetouroffice; Facebook @Indiana Statehouse Tour Office and Education Center; Twitter @INSthouseEdCntr