Date:
Tue, 11/30/2021 -

7:00pm

to

10:00pm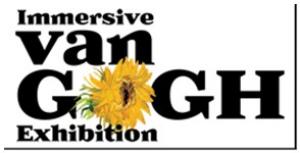 The Lighthouse Lounge, an upscale bar at Lighthouse ArtSpace Chicago (108 W. Germania Pl.) alongside Chicago's hit attraction Immersive Van Gogh, originally only accessible by exhibition ticket-holders, has expanded entry to accommodate the public, and is now hosting regular events. On Tuesday, Nov. 30, from 7 p.m. to 10 p.m., the Lighthouse Lounge will be hosting the Taste of France, an exclusive, culturally festive night of music and fine wine. Tickets are $95 and can be purchased here.  
Fine Vines is providing a diverse selection of 25 vintage cuvées from regions of France known globally for their exquisite vineyards, including Champagne, Bordeaux, Burgundy, Loire Valley and Rhone Valley. Guests are invited to enjoy savory hors d'oeuvres along with live French chanson and jazz music performed by vocalist Christy Bennett, a classically trained singer with a thorough appreciation towards French Jazz, and pianist, conductor, musical director, recording artist, composer and arranger Jo Ann Daugherty, whose work as a music director and keyboardist has led to her conducting and playing with touring Broadway productions like Jersey Boys, Motown the Musical and more.  
The recently renovated lounge that previously only welcomed exhibition guests now offers an upscale ambiance for a night out in Old Town. With wall-to-wall windows, romantic emerald and gold tones, dim lighting and cozy seating, the modern design beautifully contrasts with the historic building's 19th century architecture, making the Lighthouse Lounge a quaint and elegant space to grab a glass of wine after work or catch up with friends.  
The full-service bar offers signature cocktails named after the timeless artwork of Vincent van Gogh, including the Starry Night (Tito's vodka, lime juice, Chambord, peach nectar), the Van Gogh Sunrise (Don Julio Blanco, orange juice, splash of grenadine, cherry garnish) and the Sevilla French (Tanqueray Seville gin, lemon juice, simple syrup, orange bitters topped with Taittinger champagne).  
Regular hours for the Lighthouse Lounge are as follows: 
Monday – 2:30 p.m. – 2 a.m.
Tuesday – Closed
Wednesday – 2:30 p.m. – 2 a.m.
Thursday – 2:30 p.m. – 2 a.m.
Friday – 11:30 a.m. – 3 a.m.
Saturday – 11:30 a.m. – 3 a.m.
Sunday – 2:30 p.m. – 2 a.m. 
The Lighthouse Lounge is also available to book as a venue for private events. For more information, contact Anastasiia Kozlova at (312)434-2951 or anastasiia.kozlova@lighthouseimmersive.com.  
The lounge is accessible through the Immersive Van Gogh entrance located on the second floor of Lighthouse ArtSpace Chicago Building (108 W Germania Place). The Lighthouse Lounge is accessible for ticketholders to enjoy after a viewing of the projection show or as part of a VIP package, however, those entering the Lighthouse Lounge do not have access to the gallery space without a purchased ticket. In accordance with city guidelines, COVID-19 safety measures include masks to enter and when not consuming beverages, as well as socially distant seating.    
About Immersive Van Gogh  
Immersive Van Gogh is a visually spectacular digital art installment that has been experienced by over three-million visitors across North America. The exhibition invites audiences to "step inside" the iconic works of post-Impressionist artist Vincent van Gogh, evoking his highly emotional and chaotic inner consciousness through art, light, music, movement and imagination. The experience was described as "life-altering" and "a savvy, clever and creative show" by Chicago journalist Rick Kogan of WGN Radio and "the future of experiential art" by TimeOut Chicago.  
Ticket prices start at $39.99 ($24.99 for children 16 or younger), with timed and flexible ticket options available. Tickets will be on sale for viewings through Feb. 6, 2021. The venue is easily accessible by public transportation and has ample parking in the nearby James House parking garage.  
For more information about Immersive Van Gogh, visit www.vangoghchicago.com. Follow the exhibition on social media at @vangoghchicago on Facebook, Instagram or Twitter.  
About Lighthouse ArtSpace Chicago 
Lighthouse ArtSpace Chicago is a venue dedicated to immersive art presentations, merging the boundaries between entertainment and culture to give visitors the sense that they are encountering art as never before. Lighthouse ArtSpace Chicago is operated by Immersive Art Space LP, a partnership between co-producers Corey Ross, Svetlana Dvoretsky, Maria Shclover and Irina Shabshis. The venue also features a merchandise/gift shop and café. Future plans include additional immersive art shows as well as live performances.