Date:
Fri, 02/03/2023 -

6:00pm

to

10:00pm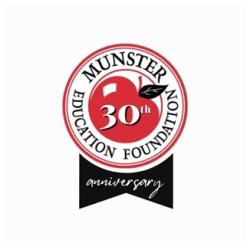 Enjoy exclusive craft beer and gourmet food at Byway Brewing as MEF takes over the entire brewery. Jeans & Jerseys is a casual, sports-themed event.
You'll have the opportunity to hang out in Byway's unique production area/event space or grab a table inside their spacious brewery. There are three different ticket options for you to get in on the action and support your Munster Mustang's education:
Super Fan: Includes early access at 6 p.m., guided brewery tour, unique beer samples, two pints of the exclusive MEF beer brewed just for this event, a customized tote bag, branded pint glass, unlimited food, and unlimited beer/drinks.
Mustang Fan: Includes access at 7 p.m. and unlimited food/beer/drinks.
Designated Fan: Includes access at 7 p.m. and unlimited food/soda.
The super fun band Morning Glories will also be jamming at Jeans & Jerseys. It is led by an MHS alum who also teaches music to many MHS students at HGS Music School.
Jeans & Jerseys is the only chance you'll get to take home two canned pints of this rare beer by purchasing a "Super Fan" ticket or enjoying it at the event. The export stout is traditionally brewed bigger to stand the long journey. Our Mustang Double Chocolate Export Stout will have a dark chocolate and deep roasted coffee nose. Medium-bodied with a burst of dark chocolate upfront that balances well with the sweet roasted malt, this beer finishes with a notable-yet-balanced roasted malt/hop bitterness.
Purchase a jersey, hoodie, t-shirt, or other apparel with the customized Mustang Stout logo. It's the perfect addition to our sports-themed event at Byway or to just wear around town as you show off your support for MEF and Munster schools. You don't need to attend Jeans & Jerseys to purchase this exclusive apparel, since it will be shipped directly to your home. MEF will receive a portion of the proceeds for each item ordered.