Date:
Sun, 11/29/2020 - 12:01pm

to

Sat, 12/05/2020 - 11:59pm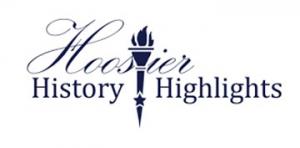 Indiana Quick Quiz
Use the clues below to identify these Hoosiers with December birthdays.  Their initials are also provided.
1.  Indiana Governor in the 1990s and later a United States Senator (E B)
2.  Famous violinist and conductor born in Bloomington (J B)
3.  Basketball legend from French Lick (L B)
4.   Chief Justice of the Indiana Supreme Court from 1987 to 2012 (R S)         
Answers Below 
1849     Indiana Governor Paris Dunning addressed the General Assembly about the need to appoint delegates to the new Constitutional Convention.  This was one of the governor's final acts before his term ended the next day.  The bill authorizing the convention was signed the following month by Governor Joseph A. Wright.  The new constitution was ratified in 1851.  Pictured:  The official portrait of Governor Paris Dunning, painted by Indiana artist James Forbes.  
1868     Two steamboats, the America and the United States, collided on the Ohio River in the area of Switzerland County.  The accident happened in the dark of night on a dangerous bend in the river.  It was believed that the captain of the United States did not hear the warning whistles of the America.  Both vessels caught fire and 72 people died  
1903     The Indiana High School Athletic Association was organized by high school principals.  Their stated purpose was "the encouragement and direction of athletics in the high schools of the state."  The first meeting was held at the Statehouse in the office of Fasset A. Cotton, the Superintendent of Public Instruction.
Did You Know?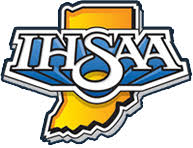 Before the creation of the Indiana High School Athletic Association, there was no statewide organization of school athletics.  Game rules were not uniform and violations of player rules were common.  More than 50 schools were represented at the first IHSAA meeting in December of 1903.  It was agreed by many that the association was needed, and schools were quick to join.  There are 15 schools which are considered charter members:  Anderson, Alexandria, Bloomington, Eaton, Fairmount, Goshen, Huntington, Indianapolis Manual Training, Indianapolis Shortridge, Kokomo, Marion, Noblesville, North Manchester, Salem, and Wabash.  By the end of the first year, membership had reached 71 schools.  Today, there are more than 400 schools on the IHSAA roster. 
100 YEARS AGO
1920     "Made in Richmond" was the theme of an expansive display at the city's YMCA.  Over 50 local companies participated.  Among them was the Starr Company which presented several pianos and phonographs, International Harvester which demonstrated their tractor wheat drill, the Pilot Automobile Company which revealed their new five-passenger touring car, and the Richmond Baking Company which offered a variety of cakes and cookies.  
1937     Former United States Supreme Court Justice Willis Van Devanter was welcomed back to his hometown of Marion.  Over 1,000 attended a dinner in his honor.  He spoke of growing up in Marion and attending Asbury College (now DePauw University.)  He had recently completed 27 years on the nation's highest court, having been appointed by President William Howard Taft.  
1955     Piano virtuoso Van Cliburn performed with the Indianapolis Symphony Orchestra at the Murat Theater.  The 20-year-old received high marks from Indianapolis News critic Corbin Patrick, who described him as a "young man with a future.  His style is Texan, big and expansive."  Van Cliburn went on to world fame three years later when he won the International Tchaikovsky Competition in Moscow.
Hoosier Quote of the Week
"Remember, we all stumble, every one of us.  That's why it's a comfort to go hand-in-hand."  - - - Emily Kimbrough (1899 - 1989) 
Born in Muncie, Emily Kimbrough became a very successful author, journalist, and magazine editor.  Her most famous book is Our Hearts Were Young and Gay.
ANSWERS:  1.  Evan Bayh   2.  Joshua Bell    3.  Larry Bird   4.  Randall Shepard
Follow this link to subscribe to Hoosier History Highlights and to view archived editions
 INDIANA STATEHOUSE TOUR OFFICE - Indiana Department of Administration
Tours of the Indiana Statehouse are offered Monday through Friday by appointment only.  For more information, please contact us.
(317) 233-5293 | captours@idoa.in.gov  | http://www.in.gov/idoa/2371.htm
Take an "Armchair Tour" of the Indiana Statehouse!
Follow us:   Instagram @instatehousetouroffice; Facebook @Indiana Statehouse Tour Office and Education Center; Twitter @INSthouseEdCntr