Date:
Sun, 10/01/2023 - 12:01am

to

Sat, 10/07/2023 - 11:59pm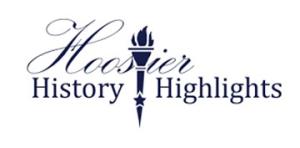 October is National Popcorn Poppin' Month
Indiana Quick Quiz
     In what Indiana County can you visit the Auburn Cord Duesenberg Museum, where you can see over 100 classic cars built in Indiana?
     In what Indiana city was Native American chief  Me-Shin-Go-Me-Sia, or Little Turtle, born in 1782?
     Who is the namesake of Wells County?
     What Indiana recording business started in Richmond, in 1915?
Answers Below 
Did You Know???   America's first interstate highway, known as the National Road, was built across Indiana between 1829 and 1834
October 1, 1887 President Grover Cleveland and wife Francis visit the new Indiana Statehouse.
October 3, 1862 Pleasant A. Hackleman of Franklin County died at Corinth, Mississippi. He was the only Civil War General from Indiana to be killed in action.
October 4, 1860 U.S. Senator and Former Governor James Whitcomb died while on a visit in New York. On this same date in 1860, Ashbel Willard became the first Indiana Governor to die in office.
October 6, 1866 The first train robbery in the U. S. is staged by the Reno Brothers in Seymour.
October 7, 1849 James Whitcomb Riley is born in Greenfield. He gains international fame as the "Hoosier Poet."
Our Where in Indiana? from last week was taken at the Indiana State Museum in Indianapolis.
Where in Indiana?
Do you know where this photograph was taken?
Visit us on Instagram to submit your answer.
Follow us on Instagram: @instatehousetouroffice
Answers:     1. DeKalb     2. Churubusco in Whitley County     3. William Wells      4. Richmond's Starr Piano who later changed its name to Gennett Records
 Follow this link to subscribe to Hoosier History Highlights and to view archived editions
Indiana Statehouse Tour Office  |  Indiana Department of Administration
Guided tours of the Indiana Statehouse are offered Monday through Saturday.  For more information, please contact the tour office.  
(317) 233-5293
touroffice@idoa.in.gov
Take an "Armchair Tour" of the Indiana Statehouse!
Follow us:   Instagram @instatehousetouroffice; Facebook @Indiana Statehouse Tour Office and Education Center; Twitter @INSthouseEdCntr