Date:
Wed, 08/17/2022 -

5:00pm

to

11:59pm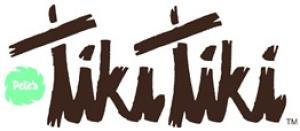 On August 17, the sights and sounds of the South Seas will make their way to Rosemont's popular Parkway Bank Park entertainment district with the grand opening of the new Pete's Tiki Tiki, the latest addition to the Pete's Dueling Piano Bar family. 
Pete's Tiki Tiki is a modern take on the classic Tiki bars of yesterday, featuring more than 30 varieties of rum, dozens of fresh juices and ingredients, and more than 50 colorful cocktails, including the classic Tiki favorites, like the Mai Tai, the Zombie and the Jungle Bird.

Pete's Tiki Tiki is open seven days a week starting at 5 p.m. Pete's Tiki Tiki is located at 5510 Park Place Blvd, next to Pete's Dueling Piano Bar in the heart of Parkway Bank Park. 
"Tiki bars are seeing a resurgence right now," said Kevin Killerman, Pete's Tiki Tiki managing partner and owner. "What we've done here is put that unique Pete's twist on the classic Tiki bar, developing a space that provides plenty of cozy corners while also providing a fun, social atmosphere where you can get to know your neighbor over a colorful cocktail."
Tiki bars began in the 1930s with the first-ever Tiki bar in California, which featured the classic bamboo interior, palm trees and string lights that transported visitors into a quiet oasis away from the concrete jungle outside. The concept took off thanks to innovators who added multilayered, complex cocktails in festive glassware, themed entertainment and delicious, island-themed bites. By the end of the 1960s there were hundreds of Tiki-themed bars and restaurants dotting the American landscape.
The 1970s and 1980s saw a steady decline in the popularity of Tiki restaurants, but they rebounded in the 1990s, creating a new generation of enthusiastic fans. Today there are a number of dedicated fan clubs devoted to Tiki culture, supporting the new
Polynesian-themed hotspots, which once again have begun spreading around the nation.
Pete's thoughtfully handcrafted cocktails are punctuated by fresh tropical fruits, and served in glasses paying homage to the hand-carved totems of the South Seas. Their take on the classic "Mai Tai," includes Appleton Signature Blend rum, Santa Teresa Solera rum, Senor Orange Curaçao, Fee Brothers Almond Cordial and fresh lime juice. Pete's will also be debuting a 200-year-old recipe, "Planters Punch," which combines Cruzan Aged Light Rum, Appleton Signature Blend rum, J Wray Gold rum, Taylor's Velvet Falernum (a Caribbean liquor with hints of ginger, lime, almond and cloves), Angostrura bitters, Grenadine and fresh lime juice.
Pete's Tiki Tiki is from the same family as Pete's Dueling Piano Bar, the popular sing-along nightspot that was founded in Texas 30 years ago and expanded to the Chicago area in 2019. Pete's Tiki Tiki is the first new concept from the Pete's family. "We recognized how important the Chicago market is to us, and we knew that our Tiki bar would perfectly compliment not only Pete's Dueling Piano Bar but also the other terrific entertainment options in Parkway Bank Park," added Killerman.
In addition to seating for 50 indoors, Pete's Tiki Tiki also features an outdoor patio under an expansive thatched roof with additional seating for up to 200. Guests will also be able to order delicious Polynesian-themed munchies to be delivered directly to their seats.
Pete's Tiki Tiki is open 7 days a week from 5pm to late night, and weekends late, late night.
For more information, please visit www.PetesTikiTiki.com, call 847-728-7383 or follow along on social media at @petes_tikitiki.