Date:
Thu, 08/06/2020 - 10:00am

to

Mon, 08/31/2020 - 8:00pm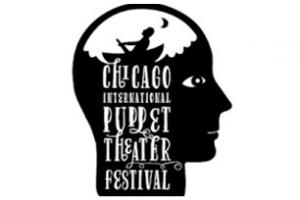 Like a singing-telegram, a Pop-Up Puppet-Gram is puppetry delivered right to your friend's front door, porch, lobby or yard.  They receive a delightful 5-8 minute performance to bring joy to their day during quarantine.  You keep puppeteers doing what they do best, and help advance the art of puppetry.  July's Pop-Up Puppet-Gram features Mark Blashford's Doorstep Marionette.  The cost is $75 for this personal performance.
STEP 1. Pick the day.
Tuesday, Thursday, Saturday OR Sunday (check to be sure your friend will be home)
STEP 2. Pick the timeframe.
10am-12pm, 1-3pm, OR 5-8pm
STEP 3. Pick WHO gets it and WHERE.
We will let you and your friend know when it's en route, and ask them to come to the door for their surprise gift!
The puppeteer will be respecting current social distancing guidelines and we ask that you do too!
MEET THE ARTIST
Mark Blashford is an actor, puppeteer, musician, and licensed teacher in Illinois. He specializes in traditional puppet performance, including: marionette, shadow, rod, and hand puppetry. As a trained puppet builder, Blashford has studied in Germany, Iceland, Great Britain, and the Czech Republic. He received his MFA in puppetry from the University of Connecticut in 2017. While in Chicago, Blashford has worked with several theaters including: Lookingglass, Lifeline, Hell in a Handbag, Rough House, The Annoyance, Blair Thomas & Co. and The Chicago International Puppetry Festival. He is currently touring his one-man show, Jack & Jill as Rootstock Puppet Co.
Chicago International Puppet Theater Festival