Date:
Fri, 02/26/2021 -

6:00pm

to

7:30pm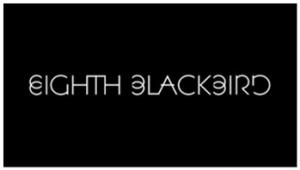 Eighth Blackbird, a four-time GRAMMY Award-winning Chicago-based music ensemble continues their Winter 2021 Chicago Artists Workshop (CAW) live streamed event series with puppeteer Tom Lee: "The Great Zodiac Animal Race" 6 p.m. Friday, Feb. 26. Eileen Blumenthal, author of "Puppetry: A World History" has heralded Lee as "an exciting new talent." Tickets are $20 (suggested) per household. For tickets and more information visit www.eighthblackbird.org.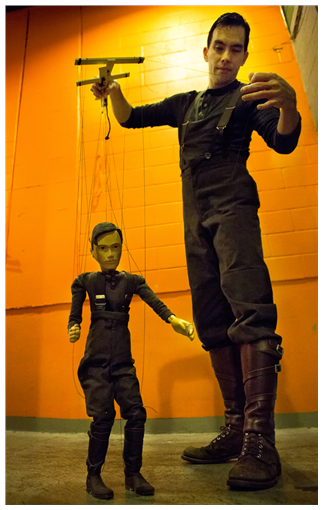 The Lunar New Year, most commonly associated with the Chinese New Year or Spring Festival, typically falls sometime between Jan. 21 and Feb. 20 annually. Lunar New Year 2021, the Year of the Ox, is on Feb. 12, and celebrations continue throughout the month.
Growing up in Hawaii, Lee's memories of Lunar New Year included narcissus blooms, tasty dim sum dishes and bowing to elders before running off to his room to open his lucky red envelope with money in it.  In this show, Lee retells the classic Lunar New Year zodiac tale with shadow puppet animals inspired by Asian languages and pictograms in a program suitable for all ages.
About Tom Lee
Born in Seoul, Korea and raised in Mililani, Hawaii, Lee is a director, designer and puppet artist based in New York and Chicago. Lee began his career at La MaMa Experimental Theater in New York and later, the St. Ann's Warehouse Puppet Lab. His original puppet theater work includes "Shank's Mare" (La MaMa, Japan Tour), "Hoplite Diary" (St. Ann's, La MaMa), "Punch of the Dead" (St. Ann's Puppet Lab) "Odysseus and Ajax" (La MaMa) and "Ko'olau" (La MaMa/Hawaii tour).  Lee has directed and designed puppetry for Giants Are Small with the New York Philharmonic, the Prototype Festival production of "The Scarlet Ibis" by Stefan Weisman and David Cote and for the National Asian American Theatre Company, among others.  He collaborated with director Stephen Earnhart on a multimedia staging of Haruki Murakami's "The Wind-Up Bird Chronicle," for which he designed the scenery, puppetry and projected puppet miniatures. The production was featured at the Edinburgh International Festival in 2011 and the Singapore Arts Festival in 2012.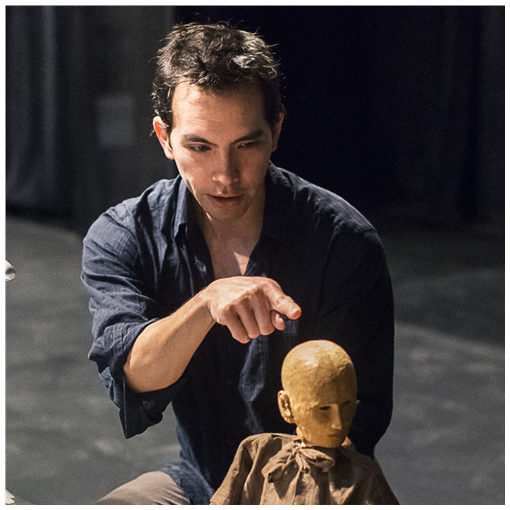 Lee has performed extensively with other companies in New York, including "War Horse" at Lincoln Center Theater with puppetry by the Handspring Puppet Company of South Africa. He is a principal puppeteer of Cio-Cio-san's child in the late Anthony Minghella's production of "Madama Butterfly" at the Metropolitan Opera with puppetry by Blind Summit Theatre.  Lee directed the puppetry for the Giants Are Small production of "Petrushka" with the New York Philharmonic on tour at London's Barbican Centre and was a puppeteer in "Le Grand Macabre" with the NY Philharmonic at Avery Fisher Hall. Other performance credits include Dan Hurlin's Obie-award winning puppet work "Hiroshima Maiden" and "Disfarmer," on tour and at St. Ann's Warehouse in Brooklyn and Lee Breuer's epic puppet opera "La Divina Caricatura" at La MaMa.
Lee studied with Koryu Nishikawa V, headmaster of Hachioji Kuruma Ningyo (cart puppet theater company) with whom he has maintained an ongoing creative relationship. Lee and Koryu Nishikawa V developed "Shank's Mare," a collaborative puppet theater work using the kuruma ningyo style. Lee's work has received support from numerous organizations including The Jim Henson Foundation, The Japan Foundation NY, The TCG/Andrew W. Mellon In the Lab Program, The TCG/ITI Travel Grant Program, The Trust for Mutual Understanding, The Ringling Museum of Art and The Jim Henson Carriage House. Lee was a guest faculty member at Sarah Lawrence College for 10 years and was co-director of the St. Ann's Puppet Lab from 2009-2011. Lee is currently co-director of the Chicago Puppet Studio.
Tickets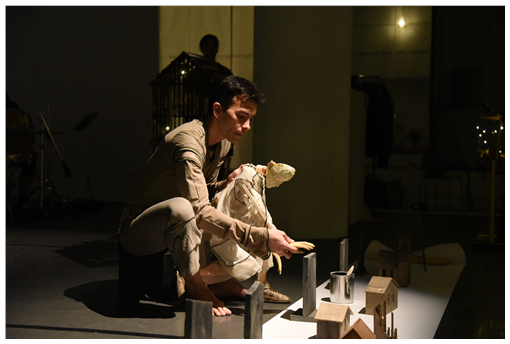 Eighth Blackbird Presents: The Chicago Artists Workshop (CAW) Part 2 February-March 2021. The live streamed events will be staged at the Eighth Blackbird production facility located at 4045 N. Rockwell St. There is also limited in-person seating. Suggested price per household is $20, but options include choosing a price as well as contributing as a supporter. All events include interviews and a Q&A with the artists. For tickets and more information visit https://www.eighthblackbird.org/product-category/caw-tickets.
About CAW
"Eighth Blackbird Presents: The Chicago Artists Workshop'' (CAW) live concert series debuted in Fall 2020, and is being presented in three parts across the 2020-2021 performance season. Part 2 events will take place February-March 2021. Part 3 events, taking place in April-June, will be announced in March 2021. Artists/dates/times are subject to change. For tickets or more information visit eighthblackbird.org. CAW is made possible in part with support from the National Endowment for the Arts.
About Eighth Blackbird
Eighth Blackbird is "one of the smartest, most dynamic contemporary classical ensembles on the planet" (Chicago Tribune). Launched in 1996 by six committed Oberlin Conservatory undergraduates, this Chicago-based super-group has earned its status as "a brand-name…defined by adventure, vibrancy and quality…" (Detroit Free Press).
Eighth Blackbird has since evolved from ensemble to institution, currently realizing its mission through five initiatives: Eighth Blackbird, the award-winning sextet; Blackbird IV, a piano/percussion duo featuring founding members Lisa Kaplan and Matthew Duvall; the Blackbird Creative Lab, the organization's mentoring arm; Blackbird Productions, a designation for wide-ranging creative projects; and the Chicago Artists Workshop, a streaming platform created to support artists.
Recent achievements include a fourth GRAMMY Award, the inaugural Chamber Music America Visionary Award, an Ensemble of the Year Award from Musical America, and the prestigious MacArthur Award for Creative and Effective Institutions. In 2017, the company launched the Blackbird Creative Lab, a tuition-free summer training program, alumni network, and career support platform for emerging professionals focused on cutting edge musicianship, dynamic performance aesthetic, and savvy entrepreneurship.
Set to celebrate its 25th Anniversary in 2021, Eighth Blackbird continues to fuel the modern canon it helped engine with hundreds of commissioned and premiered works by dozens of composers including Viet Cuong, Pamela Z, Bryce Dessner, Jennifer Higdon, Amy Beth Kirsten, David Lang, Andy Akiho, Missy Mazzoli, Nico Muhly, and Steve Reich, whose commissioned work, Double Sextet, went on to win the Pulitzer Prize (2009). A long-term relationship with Chicago's Cedille Records has produced ten acclaimed recordings and four impressive GRAMMY Awards for Best Small Ensemble/Chamber Music Performance. Eighth Blackbird's most recent album, "Singing in the Dead of Night" by Lang, Julia Wolfe, and Michael Gordon, was released by Cedille in June 2020.
The group's latest venture is the inaugural 2020–2021 Chicago Artists Workshop series, a full season of 18 live-streamed concerts and events with a stellar lineup of featured artists as well as a residency program offering studio space and technical support to area artists. For more information about Eighth Blackbird visit www.eighthblackbird.org and visit them on Facebook, Instagram and Twitter #eighthblackbird.