Date:
Sun, 09/17/2023 - 12:01am

to

Sat, 09/23/2023 - 11:59pm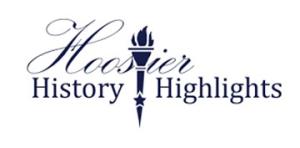 Governor Holcomb Issues Proclamation for 11th Annual National Forensic Science Week September 17th - 23rd.
September 18-24, 2023 Designated as Rail Safety Week in North America
Gov. Eric Holcomb has issued a proclamation declaring that September is Indiana Archaeology Month. The proclamation document as well as the commemorative poster image are at on.IN.gov/archaeologymonth. You will also find information regarding the events that will be taking place around the state—just click on the button "View all Events" below the calendar.
Indiana Quick Quiz
      The Indiana University fight song was first performed by the IU Band during a 1912 football game. What is the name of the of the fight song?
     First performed on Easter Sunday, 1909, what is the name of the University of Notre Dame fight song?
     What popular chant was created by Arnette Tiller, wife of Purdue University head football coach, Joe Tiller (1997-2008)?
     Written by Carl Hofer in 1930, what is the Ball State University fight song?
Answers Below 
September 17, 1997 Comedian Red Skelton died at the age of 84. Born in Vincennes, he became an international star of radio, television, and motion pictures.  
September 19, 1892 The gates opened for the Indiana State Fair at its new location on East 38th Street. In previous years the fair had been held at Military Park and the area of Camp Morton between 19th and 22nd Streets.
September 19, 1881 President James A. Garfield died after having been shot by an assassin 11 weeks earlier.  Shortly after, the city of Indianapolis changed the name of South Park to honor the fallen President.
September 21, 1928 School children received their first issue of My Weekly Reader, a current events newspaper created by editor Harrison Sayre after consulting with groups of Indiana teachers. 
Our Where in Indiana? from last week was taken in Bridgeton, In.
Where in Indiana?
Do you know where this photograph was taken?
Visit us on Instagram to submit your answer.
Follow us on Instagram: @instatehousetouroffice
Answers:     1. Indiana, Our Indiana     2. Notre Dame Victory March     3. Boiler Up!     4. Fight, Team, Fight
  Follow this link to subscribe to Hoosier History Highlights and to view archived editions
Indiana Statehouse Tour Office  |  Indiana Department of Administration
Guided tours of the Indiana Statehouse are offered Monday through Saturday.  For more information, please contact the tour office.  
(317) 233-5293
touroffice@idoa.in.gov
Take an "Armchair Tour" of the Indiana Statehouse!
Follow us:   Instagram @instatehousetouroffice; Facebook @Indiana Statehouse Tour Office and Education Center; Twitter @INSthouseEdCntr