Date:
Sun, 09/25/2022 - 12:01am

to

Sat, 10/01/2022 - 11:59pm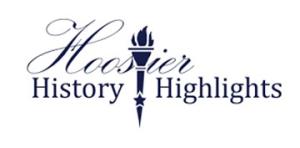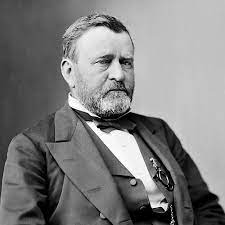 1865     General Ulysses S. Grant, on a victory tour after the Civil War, was greeted with a parade in Indianapolis.  Young attorney Benjamin Harrison served as his "mounted escort" and later dined with him at the Bates House Hotel.  
Hoosier Quote of the Week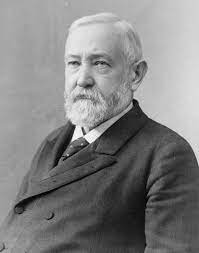 In 1891, President Benjamin Harrison took a 10,000-mile train trip that went through the southern states, up the west coast, and back through the center of the country.  Here is what he had to say at Montezuma after the train crossed from Illinois into Indiana:
"We have had a long journey, and one that has been attended by a great many pleasant incidents.  We have had cheers of welcome, reaching from our first stop at Roanoke, Va., stretching across the mountains of Tennessee and Northern Georgia and Alabama, down through Arkansas and Texas, and along the Pacific coast . . .  but, as I cross to-day the border line of Indiana, and meet again these old friends, I find in your welcome a sweetness that exceeds it all."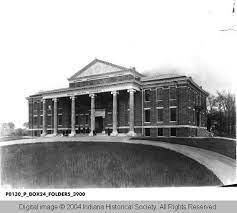 1905     The United Brethren Church founded Indiana Central University.  In 1986, the name was changed to University of Indianapolis.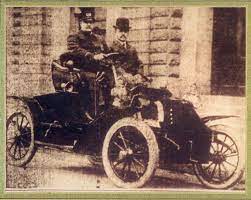 1906     Indianapolis Police Chief Robert Metzger announced a new system of regulating automobile speed on city streets.  Two bicycle officers, in plain clothes, would mark chalk lines on the street and use stop watches to catch drivers who were exceeding the 8-mph limit. 
1919     Tom Harmon was born in Rensselaer.  A star football player at the University of Michigan, he won the Heisman Trophy in 1940.  He became famous as a sports broadcaster for CBS and ABC.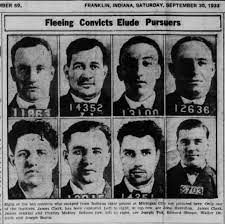 1933     A major jail break took place at the Indiana State Prison in Michigan City.  Ten men, led by notorious bank robber Harry Pierpont, overcame guards with guns reportedly supplied by John Dillinger.  The gang went on a robbery spree for the next several months, hitting banks in Indiana, Ohio, and Wisconsin. 
1999     The Indianapolis News published its final edition.  Started in 1869, "The Great Hoosier Daily" at one time had the largest circulation of any newspaper in the state. 
 Follow this link to subscribe to Hoosier History Highlights and to view archived editions
Indiana Statehouse Tour Office  |  Indiana Department of Administration
Guided tours of the Indiana Statehouse are offered Monday through Saturday.  For more information, please contact the tour office.  
(317) 233-5293
touroffice@idoa.in.gov
Take an "Armchair Tour" of the Indiana Statehouse!
Follow us:   Instagram @instatehousetouroffice; Facebook @Indiana Statehouse Tour Office and Education Center; Twitter @INSthouseEdCntr