Date:
Sat, 11/23/2019 -

1:00pm

to

8:00pm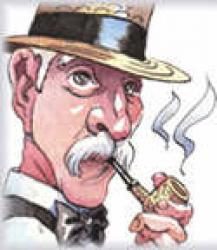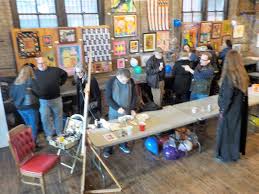 Join us for South Lake Artist's Co-op FIRST RETROSPECTIVE INVITATIONAL and 10th ANNIVERSARY EXHIBIT AND RECEPTION. A review of the first ten years; a gateway to the future!
November began with a CD release and spoken word open mic on the 2nd, continued with Mark Biegel as the guest performer at Sutton's Music Showcase, hosted a punk show and another CD release, welcomes South lake Artist Co-op for their 10th Anniversary Show, throws our traditional Thanksgiving Eve celebration and finishes with a featured artist talk and demonstration by one of our favorites, Chris Guzman!
More in November:
SUNDAY, NOVEMBER 24TH, 1:00 pm, RUMBA DE LA REGION Rumba drum ensemble hosted by Ed Brann. Ed will teach you the form and provide the instruments. Experience is welcome but not necessary. Learn how to speak with each other through the language of the drum! $5.
WEDNESDAY, NOVEMBER 27TH, 7:00 pm, 465th Acoustic Jam and Open Table Potluck. $5 cover or $3 if you perform or bring a contribution to the Potluck Table. This is our annual THANKSGIVING EVE JAM. We cook a turkey and encourage you to fill out the Potluck table with the trimmings and invite you to feast with us!
SATURDAY NOVEMBER 30TH, Noon til 5:30 pm SOUTH LAKE ARTIST CO-OP STUDIO SESSION FOLLOWED BY ARTIST TALK BY CHRIS
GUZMAN AT 6:00 PM. That's THE Chris Guzman!
We hope you join us for any or all of our November events!
Happy Thanksgiving!
David and Rita Mueller
Paul Henry's Art Gallery
416 Sibley, Hammond, IN 46320
219-678-5015
Gallery hours are Tuesday through Saturday 11:00 am til 5:30 pm