Date:
Thu, 03/04/2021 -

7:00pm

to

9:00pm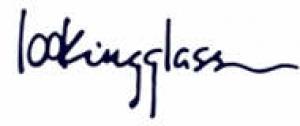 Lookingglass Theatre Company announces a one-of-a-kind experience brought to you by a one-in-a-million theatre company…and you don't even have to be there in person! It's the 2021 gglassquerade unGALA, a virtual event in support of the Tony Award-winning Lookingglass Theatre Company. Stay home, stay safe, stay cozy, and all the while, sustain America's most innovative ensemble-based theatre.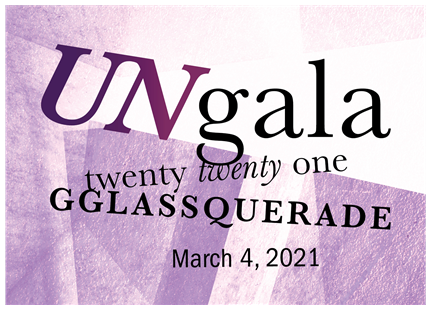 We'll bring the ritz right into your residence as Ensemble (not) hosts Anthony Fleming III and David Schwimmer tour you through an evening of our former majesties and future feats of imagination. Featuring (dis)appearances by Lookingglass Ensemble Members Kareem Bandealy, J. Nicole Brooks, Kasey Foster, and Heidi Stillman, and along with (no) surprise celebrity visits (by no means the unparalleled Stephen Colbert), and concluding with(out) a performance by Lee Golub and the Dr. Bombay Band, the unGALA promises to make presence out of absence the way only Lookingglass can. Won't you join us (by keeping in place)?  
 
Suggested donation, free to access.  More information and register at lookingglasstheatre.org/ungala  
  
33 years. 70 world premieres. More than 55,000 reached through community engagement. And a Tony Award. These are but a few measures of Lookingglass Theatre Company's impact on Chicago, the American theatre, and on art itself. Through the decades, Lookingglass has proved to be a connector, a community enricher, a recovery agent, a solution seeker, an experience maker, and an examiner and celebrator of the human experience. It is an institution well worth supporting in any year, and after the ravages of the past year, it is an institution that will be crucial to our social and cultural rehabilitation. As a non-profit theatre, Lookingglass relies on your donations. We cannot inspire without your investment – it's as simple and as stark as that. Help us, then, rebuild the communal imagination the way only Lookingglass can.  
 
Bring the full virtual gala experience directly to your home! We're partnering with Rick Bayless and Topolobampo to delight sponsors of $2,500 and above with delectable Mexican cuisine (including drinks!).  Lookingglass and Topolobampo merge imaginations with an original menu offering up fancies stirred by both food and theatre – and only amplified by partnership. The dynamic collaboration twixt Lookingglass and Rick and Deann Bayless roots itself in 2012's Cascabel, though the two Chicago institutions, both founded in 1988, share much more than dates in common – namely a sense of probing curiosity and of fantastic flair. 
Explore Sponsorship Opportunities and Benefits 
About the Artists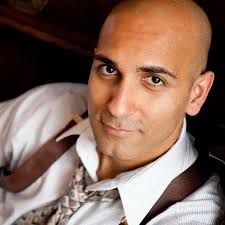 Kareem Bandealy - Lookingglass Ensemble Member and Artistic Producer: New Work 
Kareem Bandealy (he/him/his) has previously appeared at Lookingglass in 20,000 Leagues Under the Seas, Blood Wedding, Moby Dick (2015 & 2017), The Little Prince, Big Lake Big City, Bengal Tiger at the Baghdad Zoo, The Last Act of Lilka Kadison, and Peter Pan (A Play). His play, Act(s) of God, had its world premiere at Lookingglass in early 2019. Other Chicago credits: A Christmas Carol (2014–2019), Rock N' Roll, Gas For Less, and King Lear at Goodman Theatre; The Wheel at Steppenwolf Theatre Company; Oklahoma! at Paramount Theatre; Mother of the Maid at Northlight Theatre; The Good Book and The Illusion at Court Theatre; Julius Caesar, Hamlet, The Caretaker, and Heartbreak House at Writers Theatre; A Midsummer Night's Dream, Edward II, and Romeo & Juliet at Chicago Shakespeare Theater; A Disappearing Number and Blood and Gifts at TimeLine Theatre Company; Othello (as Othello) at The Gift Theatre, and many others. Regional credits include The Merry Wives of Windsor, The Three Musketeers and The Tempest at Illinois Shakespeare Festival; Love's Labours Lost at Notre Dame Summer Shakespeare; Julius Caesar and Stuff Happens at PICT Classic Theatre, and four seasons with Orlando Shakespeare Theater. He has appeared in several films including The Merry Gentleman directed by Michael Keaton, on TV in Chicago Fire (NBC), and is a recipient of the 2011 3Arts Artist Award. He lives in Albany Park with his two children Reza and Anouk.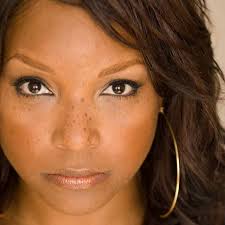 J. Nicole Brooks - Lookingglass Ensemble Member and Mellon Playwright in Residence 
J. Nicole Brooks is an actor, writer, and director. Recent theatrical credits include Beyond Caring (Lookingglass Theatre Company) and Immediate Family (Mark Taper Forum, Goodman Theatre). Directing credits at Lookingglass include: Thaddeus & Slocum: A Vaudeville Adventure (co-directed with Krissy Vanderwarker), Mr. Rickey Calls A Meeting, and Black Diamond. She is author of Fedra: Queen of Haiti, Black Diamond: The Years the Locusts Have Eaten, The Incredible Adventures of Yuri Kochiyama, HeLa, and Her Honor Jane Byrne. Television credits include recurring roles on The Chi (Showtime), South Side (Comedy Central) and season four of Fargo (FX).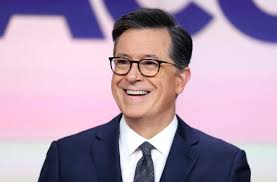 Stephen Colbert - Host, Executive Producer and Writer, THE LATE SHOW with STEPHEN COLBERT 
Stephen Colbert currently hosts the Emmy award nominated, #1 show in late night "A Late Show with Stephen Colbert." From 2005 to 2014, he hosted "The Colbert Report" on Comedy Central, following his eight years as a correspondent on "The Daily Show." "The Report" received two Peabody Awards, two Grammy Awards, five Emmy Awards, and thirty-seven total Emmy Nominations. Colbert took over as host of "The Late Show" on September 8, 2015. 
In addition to "The Late Show," Colbert also serves as Executive Producer on SHOWTIME's "Cartoon President" and the new CBS All Access series, "Tooning Out The News." Colbert has also authored five books, the most recent of which, Whose Boat Is This Boat?, reached #1 on the New York Times Bestseller List. All proceeds from the book benefited the victims of Hurricane Florence and Michael, and most recently, COVID-19 relief. 
Raised in South Carolina, he currently resides in New Jersey with his wife and children. His birthday is May 13.  Follow him on Twitter and Instagram @StephenAtHome.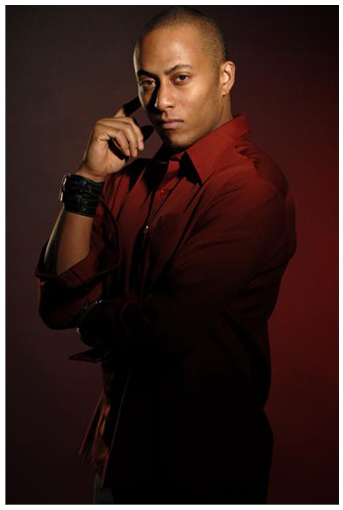 Anthony Fleming III - Lookingglass Ensemble Member and (not) host 
Anthony Fleming III is a Chicago-based stage, film, TV actor and voiceover artist, who joined the Ensemble in 2013. His Lookingglass credits include: Moby Dick, Big Lake Big City, Mr. Rickey Calls a Meeting, Fedra: Queen of Haiti, The Arabian Nights, 1984, Icarus, Manuscript Found in Saragossa, Race, and 555 performances of Lookingglass Alice. Other Chicago theatre credits include: Camino Real (Goodman Theatre), Division St: America and The Glass Menagerie (Steppenwolf Theatre Company), Jitney and Fences (Court Theatre), Hambone, Free Man Of Color, and Denmark (Jeff Nomination for Best Actor, Victory Gardens Theater), Journal of Ordinary Thought and Cut Flowers (Chicago Theatre Company), Orlando (Piven Theatre), and The Cider House Rules (Famous Door Theatre). Regional credits include: Arizona Theater Company, Actors Theatre of Louisville, Milwaukee Repertory Theater, McCarter Theatre in NJ, New Victory Theater in NY, Arden Theatre Company in Philadelphia, Syracuse Stage, and Alliance Theatre in Atlanta. TV credits include: Prison Break (Seasons I and II) and The Beast. 
 
When not onstage, Anthony works as a voiceover artist with Naked Voices and as a fitness instructor. He is a proud member of Actors Equity.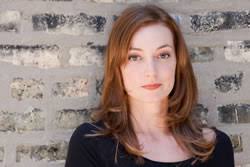 Kasey Foster - Lookingglass Ensemble Member 
Kasey Foster is a performer, producer, choreographer, singer, and puppeteer. She is an Ensemble Member at Lookingglass Theatre, where she most recently performed in The Steadfast Tin Soldier (Ballerina). Other Lookingglass roles include: The Little Prince (Fox), Moby Dick (Fate/Sea), Treasure Island (Mrs. Hawkins/George Merry), and 20,000 Leagues Under the Seas (Professor Morgan Aronnax). Recent on-camera credits include: Chicago Med and IFC's Documentary Now! 
Kasey sings with bands Babe-alon 5, Grood, Nasty Buoy, Old Timey, and This Must be the Band, appearing at venues throughout the city and across the country. Kasey is a professional puppeteer and believes that puppets are some of the world's finest actors. She has created over forty original works in Chicago and produces two annual series, Dance Tribute and The ACTual Show. As a choreographer, Kasey has recently worked with The House Theatre Chicago, Lifeline, and Trap Door Theatre. This past Spring and Summer 2020, she directed/filmed/edited two productions for The Actors Gymnasium: Isolated and Dreams. During these Covid times, Kasey has been crafting music videos and composing political jingles for her YouTube channel. Find out more at kaseyfoster.com.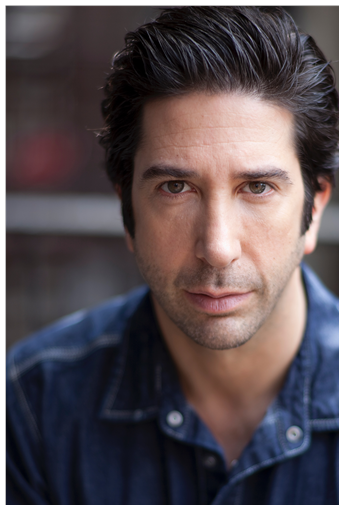 David Schwimmer- Lookingglass Ensemble Member and (not) host 
David Schwimmer was born in New York, raised in Los Angeles, and trained at Northwestern University in Chicago. He is a co-founder of the Tony Award-winning Lookingglass Theatre Company, where he has acted in and directed many productions, including: Plantation!, The Jungle, Big Lake Big City, Trust, Our Town, West, The Master and Margarita, Eye of the Beholder, The Odyssey, The Idiot, Of One Blood, and his adaptation with Joy Gregory of Studs Terkel's book Race. He starred in the premieres of d-girl (Century City Playhouse) and Turnaround (Coast Playhouse) in Los Angeles, Glimmer Brothers (Williamstown Theatre Festival), Some Girls (Gielgud Theatre) in London, the revival of The Caine Mutiny Court Martial (Broadway), and Detroit (Playwrights Horizons). David last directed Sex with Strangers for the Second Stage Theatre in New York.  
 
David starred as Robert Kardashian in Ryan Murphy's anthology miniseries, American Crime Story: The People v. O.J. Simpson, for which he received an Emmy Award Nomination and recently Produced Alexander Zeldin's play Beyond Caring with Lookingglass.  
 
David's notable television and film credits include: Intelligence, The Iceman, Nothing But The Truth, Madagascar I, II, & III, Duane Hopwood, Big Nothing, Band of Brothers, Curb Your Enthusiasm, Six Days Seven Nights, Apt Pupil, The Pallbearer, and the hit comedy series Friends, for which he received an Emmy Award Nomination. His film and television directing includes: Friends, Growing Up Fisher, Since You've Been Gone, Run Fat Boy Run, the HBO series Little Britain USA, and Trust starring Clive Owen, Catherine Keener, and Viola Davis.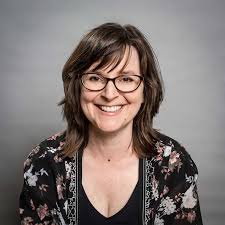 Heidi Stillman - Lookingglass Ensemble Member and Artistic Director  
Heidi Stillman recently directed the World Premiere of Act(s) of God. She has both written and directed for Lookingglass: Hard Times, Cascabel, The North China Lover, Hephaestus, The Brothers Karamazov (2009 Raven Award), and The Master and Margarita. Additional writing credits with Lookingglass include: The Last Act of Lilka Kadison, The Old Curiosity Shop (Jeff Award for Adaptation), and The Baron in the Trees. Directing work with Lookingglass includes: Death Tax, Bengal Tiger at the Baghdad Zoo, Trust, The Wooden Breeks, and Hillbilly Antigone.  
Heidi's adaptation of The Book Thief premiered at Steppenwolf Theatre Company. She directed Minita Gandhi's Muthaland for Silk Road Rising Solos and Victory Gardens Theater's Ignition Festival, CAATA/ConFEST, and at 16th Street Theatre. She co-wrote and directed The Year I Didn't Go to School at the Chicago Children's Theatre.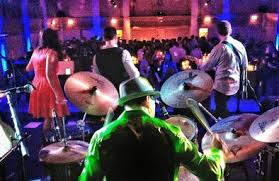 About Dr. Bombay Party Band 
Dr. Bombay is one of Chicago's premiere event party bands. Dr. Bombay's mission is to rock the house and get the crowd onto the dance floor. With a heavy dose of 70's and 80's classics, as well as a sprinkling of contemporary hits, the band covers it all. Dr. Bombay perform at fundraising events, street festivals, private parties, and corporate parties. Learn more: www.drbombayband.com 
 
Thank You To Our Sponsors 
Presenting Sponsor 
BMO Harris Bank 
Joan and Paul Rubschlager 
Grand Benefactors 
Exelon 
Joseph and Bessie Feinberg Foundation  
Lee and Sandy Golub 
Michael Harrington and Anne Pramaggiore 
Event Sponsors 
Mary Jo and Doug Basler  
Barbara Bradford and Robert Sherman  
Richard Chapman  
Conagra 
Richard A. Ditton 
Shawn M. Donnelley 
GCM Grosvenor  
Rachel Kraft and Doug Brown 
Pritzker Pucker Family Foundation 
Nancy and Michael Timmers 
Artistic Advocates  
Rahm Emanuel and Amy Rule  
Marc and Lori Ann Gerdisch  
Paul and Dedrea Gray  
Lisa Naparstek Green and Howard Green   
Vered Hankin and Jeremy Kaufman  
Anita and Dan Mauro   
Mesirow Financial  
Stephanie Morimoto and Matt King  
Char Whitaker 
Gala Patron 
Jeremie and Yoriko Bacon  
Aaron and Whitney Fershee  
Melinda McMullen and Duncan Kime  
Lindsay Knight and Nick Seguin  
Ralph Senst and Karen Zeldin 
Restaurant Partner 
Special Thanks to our friends at HMS Media.  
About Lookingglass Theatre Company    
Inventive. Collaborative. Transformative. Lookingglass Theatre Company, recipient of the 2011 Regional Theatre Tony Award, was founded in 1988 by eight Northwestern University students. Now in its 32nd Season, Lookingglass is home to a multi-disciplined ensemble of artists who create story-centered theatrical work that is physical, aurally rich and visually metaphoric. The Company, located in Chicago's landmark Water Tower Water Works, has staged 70 world premieres, received 161 Joseph Jefferson Award Nominations, and produced work all across the United States. In 2016, Lookingglass received the MacArthur Award for Creative and Effective Institutions and in 2017, was the recipient of the League of Chicago Theatres' Artistic Achievement Award.    
 
Lookingglass continues to expand its artistic, financial, and institutional boundaries under the guidance of Artistic Director Heidi Stillman, Executive Director Rachel L. Fink, a 29-member artistic ensemble, 22 artistic associates, an administrative staff, and a dedicated board of directors led by Chair Nancy Timmers and President Richard Chapman.  
For more information, visit lookingglasstheatre.org.    
Engage with us on Social Media: Facebook, Twitter, Instagram, YouTube, and LinkedIn. #LookingglassTheatre 
Event Listing Details 
Event: Lookingglass Theatre Company's 2021 gglassquerade unGALA;  A Virtual Event to Support Lookingglass 
Date and Time: Streaming on Thursday, March 4, 2021 at 7PM CT 
Ticket Details: Free to register, Donations encouraged.  
Website: More information and register at lookingglasstheatre.org/ungala