Date:
Wed, 10/27/2021 -

4:30pm

to

6:00pm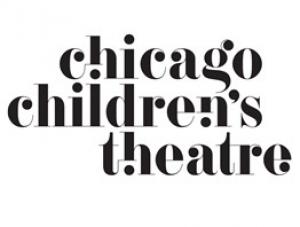 The past 18 months were rife with change, stress and even unexpected joys. And while adults had plenty of opportunities to share how they were impacted by COVID-19, children were given precious few platforms to express how this challenging year impacted them. 
Until last spring, when two parent volunteers and more than 35 youth-focused Chicago nonprofits, schools and government agencies joined up to launch Once Upon Our Time Capsule, a citywide project that captures the individual and collective experiences of Chicago's children living through the COVID-19 pandemic.
Sample images showing Chicago children creating and submitting personal Time Capsules. 
The goal? To elevate Chicago's children to superhero status, and to let them to see themselves as the incredibly special generation of kids that they are - kids confronted with a pandemic, social unrest, the shift to remote learning, and even the loss of friends and family. The project celebrates kids who were able to overcome adversity and emerge from the worst of the pandemic stronger, smarter and more empathetic to others.
"The kids of Chicago have an important story to tell about the years 2020 and 2021," said project co-founder Stacey Gillett. "Through Once Upon Our Time Capsule, we listened to what they found cool and special, what they found weird and difficult, and most importantly, how they were brave."
Gillett's counterpart, Time Capsule co-founder Stephanie Hodges, added, "from May to August, we collaborated with over 35 youth-serving organizations to engage thousands of kids ages 5 to 12 from more than 70 different communities. With the enthusiastic support of partners, we heard from all of the communities where Chicago's kids live, learn and play, including schools, summer camps, inpatient hospital settings, homeless shelters, and residential care for undocumented minors. Approximately 70 percent of participating children represent Chicago's BIPOC communities."
In all, the project engaged more than 5,000 Chicago children who created personal Time Capsules this summer. They custom-decorated their Time Capsules, stowed personal mementos inside, and shared the memories they'd like to keep and those they'd prefer to leave behind. By doing so, Chicago's kids were given a creative, cathartic outlet, unlike anywhere in the world, to process the emotional toll of being a child during a pandemic, to release the negative, and celebrate the positive that came out of the unforgettable years of 2020 and 2021.
That's why, on Wednesday, October 27 at 4:30 p.m. in the Harold Washington Library Winter Garden, 400 S. State St., project volunteers and partners will come back together with participating children and families at the official Once Upon Our Time Capsule Sealing Ceremony.
The ceremony kicks off with a Time Capsule Gallery showcasing select Time Capsules, Time Capsule-inspired arts and crafts activities for kids, plus live performances by Global Girls, After School Matters, People's Music School, Auditorium Theatre's Hearts to Art Summer Camp and Chicago Children's Theatre. Next comes a festive Time Capsule Parade, culminating with a ceremonial sealing of the Giant Time Capsules.
Confirmed speakers (at press time) include Amy Eshleman, First Lady of Chicago; Chris Brown, Commissioner, Chicago Public Library; Jacqueline Russell, Co-Founder and Artistic Director, Chicago Children's Theatre; and, Stacey Gillett and Stephanie Hodges, Co-Founders, Once Upon our Time Capsule. 
This special event is free and open to the public, but pre-registration is required via the Once Upon Our Time Capsule website at ourcapsule.org/sealing.
Following the ceremony, hundreds of Time Capsules will be aggregated into 12 Giant Time Capsules and put on display at iconic cultural institutions around the city including Chicago Children's Theatre, Chicago Academy of Sciences/Peggy Notebaert Nature Museum, The DuSable Museum of African American History and Legler Regional Library in Chicago's Austin community.
In 2026, these 55-gallon drums, teeming with Time Capsules from 2021, will be unsealed to allow a new generation of Chicagoans to revisit the story of life in Chicago during the pandemic, as told through its children's eyes. 
Also, stay tuned, because on October 27, organizers will announce new plans to write and publish a children's book telling the Once Upon Our Time Capsule story, drawing from actual stories of life during COVID-19 shared by kids during the summer of 2021. A supporting curriculum will be created to allow integration of the book into educational settings to create an opportunity for kids to discuss hopes for themselves and for the future of Chicago.
More about Once Upon Our Time Capsule
Once Upon Our Time Capsule was launched in May by Stacey Gillett and Stephanie Hodges, two professionals with backgrounds in urban innovation and technology who live in the city with their families. Lead partners are The Center for Childhood Resilience at Ann & Robert H. Lurie Children's Hospital of Chicago, Chicago Children's Theatre, Chicago Public Library and My CHI. My Future.
Community and school partners included 826Chi, Adler Planetarium, After School Matters, Augustus H. Burley Elementary School, Boys and Girls Club of Chicago, Brian Piccolo Elementary School, BUILD, Casa Central, Carole Robertson Center for Learning, Chicago Academy of Sciences/Peggy Notebaert Nature Museum, The Chicago History Museum, Chicago Housing Authority, Chicago Park District, Chicago Youth Centers, Children's Museum of Art and Social Justice/KIPP Charter Network, Chinese American Service League, Communities in Schools of Chicago, DuSable Museum of African American History, Friends of Cabrini, Girl Scouts of Greater Chicago and Northwest Indiana, Hearts to Art, Heartland Alliance Human Care Services, Hyde Park Art Center, Ingenuity Chicago, JCC Chicago Apachi Day Camp, John C. Dore Elementary School, Lincoln Elementary School, MENTA Academy, Metropolitan Family Services, Namaste Charter School, Oscar Mayer Magnet School, People's Music School, Primo Center for Women and Children, Suder Montessori Magnet Elementary School, UChicago Medicine Comer Children's Hospital and YWCA Metropolitan Chicago.
Once Upon Our Time Capsule is supported by the generosity of Bloomberg Philanthropies, Chicago Public Library Foundation, Comer Family Foundation, Crown Family Philanthropies, John D. and Catherine T. MacArthur Foundation and Polk Bros. Foundation. Multiple Inc., a branding and marketing firm based in Chicago, Atlanta and Vancouver, is generously providing pro bono strategic branding, website and communication services for Once Upon Our Time Capsule. 
For more information, visit OurTimeCapsule.org or follow Once Upon Our Time Capsule on Facebook, Instagram and Twitter.