Date:
Sat, 11/09/2019 -

9:00am

to

3:00pm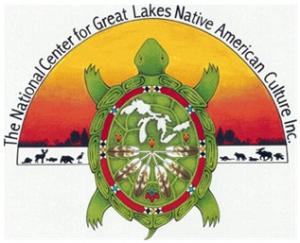 The 14th annual NCGLNAC Academic Conference focuses on Great Lakes Native American war chiefs. Four outstanding educators and tribal members will make one hour presentations that include a question and answer period.
The Jay County Fairgrounds are at the intersection of Votaw and Morton Streets. The Bubp Building is through the main gate heading north and behind the six-sided Floral Hall. Free parking is on site.
Registration before November 1 is $30, $20 for students with photo identification. Late registrations are $40. Lunch is included, however lunch cannot be
guaranteed for walk-in registrants on the day of the Conference.
Contact:
Co-Chair Diana Baltz at diana.baltz@ncglnac.com or 765-426-1923 for more information or Co-Chair Kay Neumayr at 765-426-3022 or
kay.neumayr@ncglnac.com.
Conference Schedule
9:50 am – Welcome Remarks
10:00 am – Willard Sharp, Jr., – Lenni Lenape descent, living historian
Prominent Lenape Chiefs
11:00 am – Kyle Malott – Citizen, Pokagon Band of Potawatomi, Potawatomi Language Specialist
Chiefs of the St. Joseph Potawatomi
12:00 noon to 1:00 pm – LUNCH ON SITE
1:00 pm – Dr. Ben Secunda – NAGPRA, Project Manager, University of Michigan Office of Research
Militant Resistance in the Old Northwest
2:00 pm – Doug Peconge – Citizen, Miami Tribe of Oklahoma, Community Programmig Manager, Cultural Resource Extension Office for Miami Tribe of Oklahoma in Fort Wayne
Understanding War Chiefs and the Significant Role They Play
Registration Form
Return form with registration fees payable to NCGLNAC, Inc. to
Diana Baltz, Conference Co-Chair
2014 Meharry Sreet, Lafayette, IN 47904
Phone: 765-426-1923 • diana.baltz@ncglnac.com • www.ncglnac.org 
View the brochure, which includes the schedule, and registration form.