Date:
Wed, 11/20/2019 -

8:30am

to

10:00am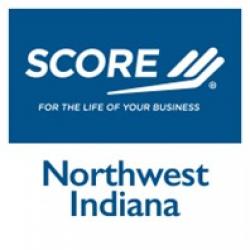 Research has shown that about 25% of firms survive up to 15 years in business, about 33% survive the first 10 years, and 50% survive about 5 years of business while only 70% make it beyond the first year of business. 
Why is this?  Imagine that your start-up business is on one side of a chasm.  On the other side of the chasm is your same business in a more mature and more successful phase. In the chasm are all of the pitfalls and unknowns that can keep your business from making it to the other side.
The good news is you can learn to take the necessary actions to bridge the gap and move your business beyond the start-up phase.
Jack Phelps from Process Solutions, LLC and successful Chasm Crosser will walk you through some of the most common elements that can pull your business into the chasm.  He will share strategies for you to move successfully beyond the start-up phase so your business can be one of the positive statistics for business success.
Jack Phelps has over 30 years of experience operating and advising companies on revenue growth, profit improvement, operations, restructuring, valuation, mergers, acquisitions and integration.  Mr. Phelps has broad-based experience serving roles as Chairman, President, CEO, COO, Executive Vice President, Operating Partner, and Board Member.  Complementing Mr. Phelps' broad functional experience is his diversity of industries which include automobile and heavy truck, manufacturing, distribution services, software development, and internet retail.
When: Wednesday, November 20, 2019 from 8:30 AM to 10:00 AM CST | Coffee will be served.
Where: Valpo Chamber
162 West Lincolnway
Valparaiso, IN 46383
Contact: Barb Regnitz 
SCORE | NW Indiana 
(219) 462-1105 
nwinscore@gmail.com 
Limited Seating is Available and Registrations are Required.  Register at https://greatervalparaisoincoc.wliinc15.com/events/Business-Workshop-Crossing-the-Chasm-Bridging-the-Gap-from-Startup-to-Ongoing-Success-438/register?entityDomainId=3&secure=True