Date:
Thu, 07/30/2020 - 7:30pm

to

Sun, 08/02/2020 - 9:30pm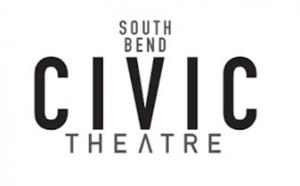 "Nathan Gunn commands an operatic baritone whose mighty heft and richness confer an outsize authority on everything it touches."   The New York Times
*****
"One of America's most accomplished and in-demand Baritones today, Nathan Gunn has one of those deeply lush singing voices that can pierce your heart just as it can effortlessly command the room's attention."   BroadwayWorld
*****
Nathan Gunn is widely acclaimed for his diverse performing career bridging the genres of opera, musical theatre, and recital.   Gunn grew up right here in South Bend, Indiana, doing what most Midwestern boys do: playing sports, working hard at school, and spending time with his family.
He discovered a passion for music and theatre, starting with roles in school productions. With a lot of hard work, his voice has taken him around the world.
The South Bend Civic Theatre is pleased to present two opportunities to witness Gunn's sensational and commanding voice and stage presence.
Tune in on July 25 to stream a live performance by Gunn, accompanied by wife Julie Gunn, for LIGHTS UP!, a cabaret-style celebration of the arts.
Nathan and Julie will return to the CIVIC stage July 30-Aug 2 to bring their original "Shelter in Place: A Living Room Vaudeville."
LIGHTS UP! A free celebration of the arts
WHEN: 8 p.m. Saturday, July 25
WHERE: A livestream at sbct.org
COST: Free, but donations welcome
After a long and unexpected intermission, we are ready to bring the LIGHTS UP! once more on the arts.
On Saturday, July 25, we will be celebrating the return of theatre with an evening of cabaret performances called LIGHTS UP! The event will showcase the high caliber of acts we are able to bring to the CIVIC thanks to the support of our patrons and sponsors.
To headline the event, world-renowned opera singer Nathan Gunn will be performing live for the CIVIC family.
We believe that the arts can be healing and that live theatre brings people together like nothing else can. During this time of isolation and polarization, join us for this free virtual celebration of the arts.
SHELTER IN PLACE: A Living Room Vaudeville
WHEN: 7:30 p.m. July 30 | 7:30 p.m. July 31 | 2 p.m. and 7:30 p.m. Aug. 1 | 2 p.m. and 7:30 p.m.* Aug. 2
WHERE: South Bend Civic Theatre + livestream*
COST: $40 general | $19.99 stream
If you've got to shelter in place, you might as well find some humor in it -- and Nathan and Julie Gunn can help with that. Nathan, a world-renowned operatic baritone, and Julie, a gifted pianist and musical director, will bring their original cabaret performance to the South Bend Civic Theatre stage. Shelter in Place is a little bit of vaudeville, a little bit of improv, and exactly the kind of entertainment we all need right now.
Not comfortable attending in-person? Select the Sunday show and purchase a live stream ticket for $19.99. Instructions to watch will be emailed closer to the show date.