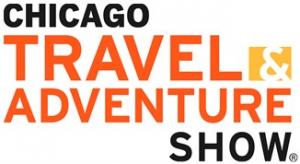 The 16th Annual Chicago Travel & Adventure Show, Chicago's only consumer travel show, will create a weekend travel adventure of its own as travelers' first stop on their next trip. Visitors will take part in an exciting travel and cultural marketplace, sharing the taste of international and domestic destinations, authentic cultural entertainment, educational content and thousands of dollars in show-only travel deals, must-have products and gadgets and expanded programming at the Donald E. Stephens Convention Center in Rosemont (5555 N River Road), February 8 and 9.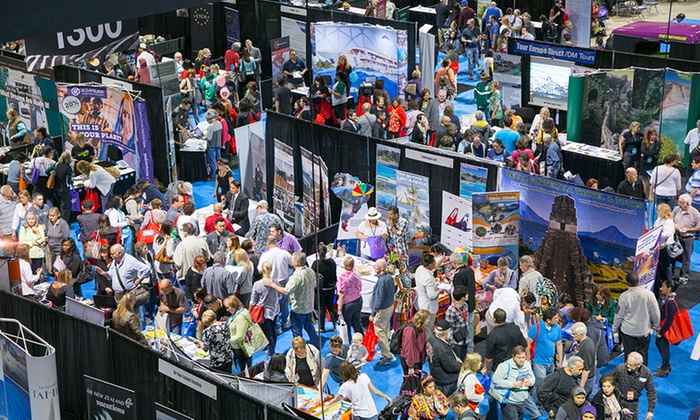 "This is Chicago's favorite travel show and serves as a mini world vacation in and of itself," said Unicomm CEO, John Golicz. "Chicagoland residents who love to travel come to the event to tour the global sights and sounds, receive educational content during hands-on seminars and get inspired to take their next trip from experts from around the globe."
Travel Celebrities on Hand to Create Wanderlust
Guests can learn how to navigate Europe as a local with Rick Steves' European Travel Skills and explore the world as Josh Gates takes them off the map with his Discovery Channel series "Expedition Unknown." Pauline Frommer will also be on hand to help travelers Spend Less and See More, while Peter Greenberg will give the insider scoop on how to win the travel game.
Passport Acceptance and TSA Get Travelers Ready to Go
World travelers will have the opportunity to begin the passport application process, take passport photos, submit applications onsite and get travel and safety information from the U.S. Department of State, right on the show floor. In addition, TSA will be on hand to finalize Precheck enrollment and share information about REAL ID.
Savvy Traveler Theater Provides Tips to Travel Smarter
Travel experts will cover a range of topics at the Savvy Traveler Theater, including how to travel safer and cheaper, how to maximize reward points, packing tips and other travel hacks designed to maximize the travel experience.
Discover the World at the Destination Theater, Sponsored by AAA Travel
Local destination experts will help attendees plan, personalize and book their next vacations while sharing their inside knowledge in workshops right on the show floor. From The Bahamas to Switzerland and countless other AAA Travel destinations, visitors will learn how to travel like a local at these half hour sessions.
Experience Music and Dance from Around the World
Featuring cultural performances from around the globe, the Global Beats Theater is where performers invite visitors to enjoy authentic cultural music and dance presentations during more than 20 sessions throughout the weekend.
Explore Hands-On Travel Experiences
The Chicago Travel & Adventure Show is full of interactive, hands-on activities fit for the whole family. From taking SCUBA lessons in a heated dive pool, to camel and Segway rides, all activities are included with the price of admission.
The Chicago Travel & Adventure Show will take place February 8 -9 at the Donald E. Stephens Convention Center in Rosemont. The show opens at 9:30 a.m. Saturday for travel professionals; the public can attend from 10 a.m. to 5 p.m. Saturday and from 11 a.m. to 4 p.m. on Sunday. Attendees can purchase single-day and two-day tickets online now for the discounted rate of $11/$18 or on-site for $15/$22. Children 16 and under are free and on-site tickets can be purchased with cash only. For tickets and event information, visit https://travelshows.com/shows/chicago.
The press accreditation application period for the 2020 Travel & Adventure Show is now open and can be found here: https://travelshows.com/press-section/media-registration/. Pending approval confirmation and exclusive media opportunities will be sent to you.
About Unicomm, LLC and the Travel & Adventure Show Series
UNICOMM LLC is an independent business-to-business communications company specializing in originating and managing world-class trade shows and conferences. Unicomm's properties include the nation's largest and longest running series of travel events, the Travel & Adventure Show in Washington, D.C., Chicago, San Francisco/Bay Area, Los Angeles, San Diego, Denver, Philadelphia, Dallas, Boston and Atlanta which is new in 2020.
The Official Travel Agency Partner is AAA Travel, while MSC Cruises and Switzerland are the Major Sponsors. The Supporting Sponsor is Rick Steves' Europe. The Official Cruise Sponsor is Celebrity Cruises, with the Contributing Sponsor being Cruise Planners and American Express Travel Company. Supporters include the Chicago Metropolitan Ski Council and the Parkway Bank Park Entertainment District. The Global Beats Stage Sponsor is the World Cultural Heritage Center. Travel Industry Partners include ATA, PATA – NY Chapter, Wanderful, the US Travel Association, Visit Florida, the Wellness Tourism Association, APTA, the Southeast Tourism Society, the Alaska Travel Industry Association, Millennials in Travel, IGLTA, the Cruise Lines International Association, the Family Travel Association, The Travel Institute, Europe Travel Commission, the Louisiana Travel Association, the Caribbean Tourism Organization, Destination Wedding and Honeymoon Specialist Association, the Wellness Tourism Association, and the American Society of Travel Advisors. Media Supporters include Inside Travel Report and JaxFax Travel Marketing. The prize booth drawing sponsor is Pigeon Forge Tennessee.