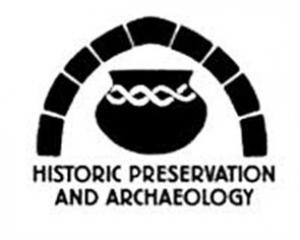 The design includes a pottery sherd from the Angel site, and two historic artifacts recovered from another site, in Evansville. The shirts are 100% cotton, white, short sleeved, and $10 each. Quantities are limited. Sizes small-2XL. 
Shirts may be purchased in the Department of Natural Resources Customer Service Center in the Indiana Government Center South, Room W160A, Indianapolis. For mail orders, call (317) 232-4200 or (877) 463-6367. Each purchase will also include a commemorative poster. DHPA staff will also have the shirts available for purchase at the events they attend during the month. 
The DHPA thanks the following organizations for permission to include their images in the design: the Glenn A. Black Laboratory of Archaeology and the Trustees of Indiana University; Cultural Resource Analysts, Inc., and the City of Evansville.
 Manage Email Settings  |  One-Click Unsubscribe  |  Help  |  Contact Us
This email was sent to laughingcat_98@yahoo.com using GovDelivery Communications Cloud on behalf of: Indiana Department of Natural Resources · 402 West Washington Street · Indianapolis, IN 46204 · (317) 232-4200