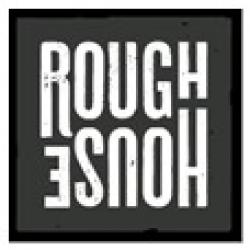 An all new puppet horror anthology emerges from the darkness  ||   On October 7th, Rough House opens the doors to the House of the Exquisite Corpse: a new work of genre-blurring, immersive horror at the Chopin Theater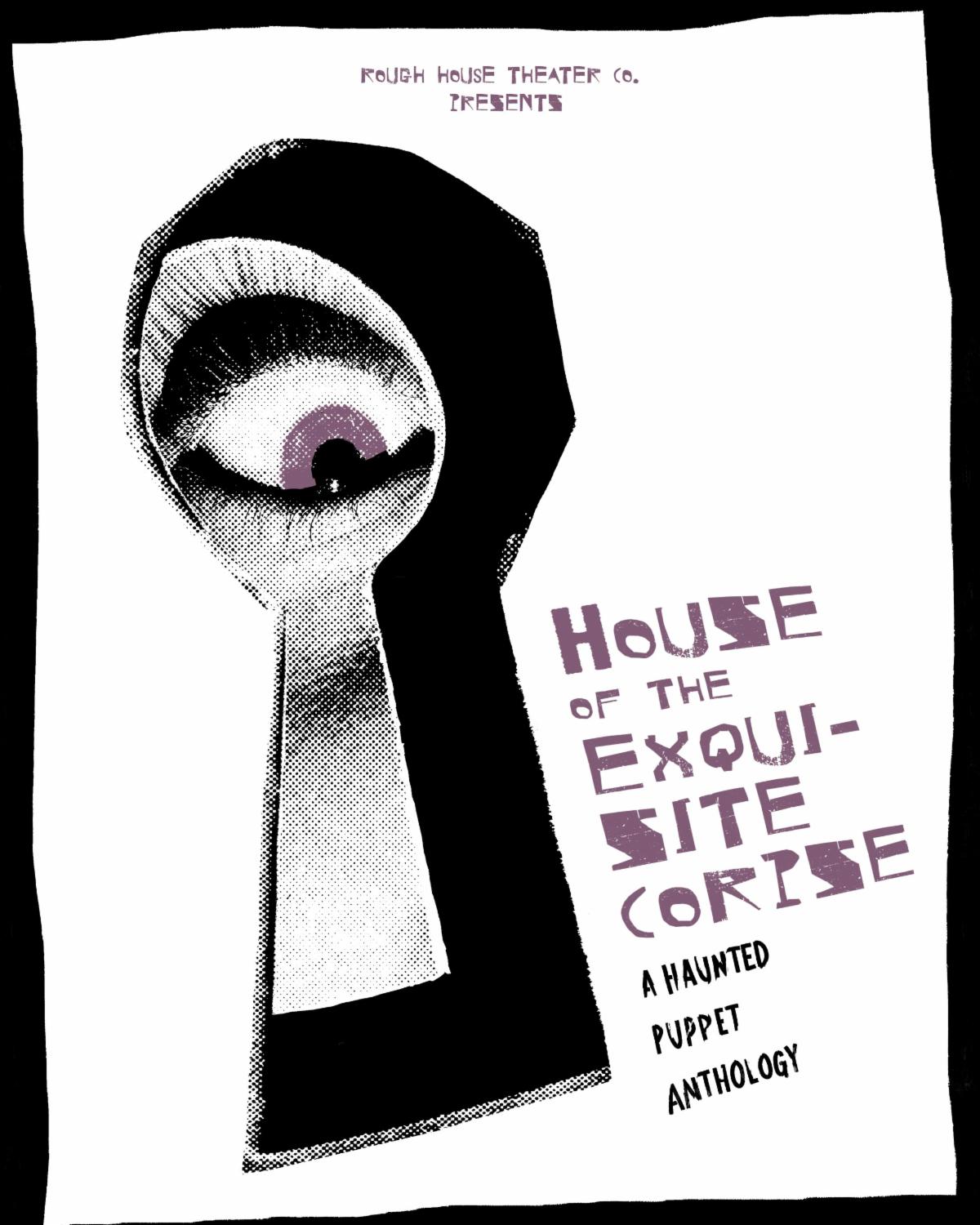 This October, descend into the House of the Exquisite Corpse, a horror peep-show, puppet-theater anthology. Peer through keyholes, cracks, and hidden doors to discover surreal worlds that will terrify and amaze.
Conceived by Mike Oleon, the House of the Exquisite Corpse stitches together six all-new puppet peep-shows created by artists Time Brickey and Sam Lewis, Felix Mayes, Mike Oleon, Claire Saxe, K.T. Shivak and Corey Smith.
Each room a different bodily organ, this corpse of a house is tormented by otherworldly ills. The audience must brave its halls, stopping at each room to spy on the horrors within. Through puppetry, physical performance, soundscape, and illusion, each unique room in the House of the Exquisite Corpse will horrify and enrapture.
The Faceless Servant. Credit: Rough House Theater
An evolution of Rough House's sold-out Harrow House (2018, 2019), this new immersive event beckons you to gaze into nightmares you won't soon forget. Audiences beware. Some of these nightmares gaze back.
Performances take place at the Chopin Theater, 1543 W Division St., October 7 - October 30, Thursday, Friday, and Saturday evenings. Ticketed entries begin at 7 p.m. and take place every 15 minutes. Shows conclude by 10:30 p.m. Recommended for audiences aged 14 and over. Tickets are $21-$26 and may be purchased at RoughHouseTheater.com.
Intestine Man. Credit: Rough House Theater
ARTISTIC TEAM
Lead Artists: Time Brickey and Sam Lewis, Felix Mayes, Mike Oleon, Claire Saxe, K.T. Shivak, Corey Smith.
Collaborating Team: Connor Sale (Lighting), Emily Chervony (Production Manager), Mike Oleon (Scenic Designer, Artistic Coordinator), Claire Saxe (Artistic Coordinator), Joey Meland (Sound Designer), Grace Needlman (Puppet Designer), Caitlin McLeod (Costumer Designer), Fletcher Pierson (Assistant Artistic Coordinator), Warren Wernick (Technical Director), Sara Kachelman, Aro Farmilant, David Gordezky, Kay Kron, Mark Maxwell, Jeremy Ohringer (Artistic Collaborators)
SHOW SCHEDULE: House of the Exquisite Corpse performs Thursdays, Fridays and Saturdays, October 7th through October 30th. Tickets must be purchased in advance. Guests will be ticketed for entry at a specific time. Visit ticketing page for exact details. Press are welcome all of opening weekend, October 7th, 8th and 9th.
VENUE: Chopin Theatre, 1543 W Division St, Chicago, IL 60642
TICKETS AND INFO: Tickets on sale now at roughhousetheater.com. Tickets must be purchased in advance.
TICKET PRICES: $26 General Admission. $21 Low Income Admission
COVID SAFETY PROTOCOL:
Come masked. Come vaccinated. Audience members must show proof of vaccination and will be required to wear a mask that covers both nose and mouth at all times inside the venue.
Pre-Show Attestation: Before arrival at the theater, all attendees must attest that they are not experiencing COVID-related symptoms, have not had exposure to someone with COVID within 14 days prior to attendance of the show, and have not tested positive for COVID within 14 days prior to attendance of the show. Attestation questionnaire will be emailed to attendees 24-hours prior to their ticketed time. Email addresses for each individual attendee must be provided.
Proximity Precautions: Due to the immersive nature of this show and the proximity of audience members to one-another as well as to scenic elements, each audience member will be provided a lightweight, flexible face-shield to be worn throughout the duration of the performance in addition to face-masks. Use of the face-shield is non-optional.
COVID-related Cancellations and Refunds: If you are experiencing any illness or COVID-related symptoms, become aware of exposure to someone with COVID-19 within 14 days of your attendance, or have tested positive for COVID-19 within 14 days prior to your attendance of the show, do not come. Rough House will fully refund the cost of admission up to 3 hours before the first show of each evening. Refunds may take up to 48 hours to process.
Virtual Presentation: A video presentation will be made available to audience members who are unable to attend in-person performances.
PRAISE FOR HARROW HOUSE
During its original run in 2018, The Walls of Harrow House was a sold-out sensation and received much critical acclaim including NewCity calling it "a delightfully unnerving fusion of ambiance and story" and the Chicago Reader saying "Lead puppet designer Grace Needlman's macabre creations really are something to behold."
Its 2019 sequel, entitled The Silence in Harrow House, brought audiences face to face with a new story and new scares. NewCity said "This hour-long walk-through experience is a horror lover's dream…Get thee to Harrow House. I triple-dog dare you." The Northwest Herald told readers "...these are not the 'Hey, kids, let's go check out the cute puppets coming out of the tiny box' kind of puppets. They're mutants – human parts come alive, victims of a sinister mind begging you to discover your own empathy for something so creepily repellent."
ABOUT THE COMPANY
Rough House Theater Co. is on a mission to connect individuals and communities through art that celebrates the weird things that make us unique and the weirder things that bring us together.
Rough House creates theater that captures the heart through the eye. Their shows use puppetry, music, and human performance to tell intimate stories, as strange as they are sincere.
Through performances, presentations of work by fellow artists, and artist training, Rough House aspires to make Chicago a national hub of contemporary puppet theater, comprising a diverse and ever-growing community of audiences and artists.
The company's work has appeared in the National Puppetry Festival, The Chicago International Puppet Theatre Festival, punk houses, funeral parlors, a lotion factory, and the woods of Appalachia.
For more, visit roughhousetheatre.com or follow the company on Instagram, @roughpuppets.