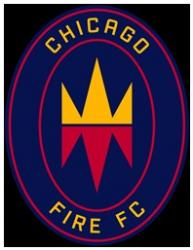 The U-20s will also play two matches against Mexico's U-20 side, on Jan. 16 and Jan. 18. It will be the first training camp under new head coach Anthony Hudson.
Reynolds returns to the U.S. Youth National Team fold after participating in the U-19 MNT's training camp in January 2019. The 18-year-old Homegrown defender is age-eligible for the 2021 FIFA U-20 World Cup, which will take place May 20 – June 11, 2021, in Indonesia.
The U.S. U-20 MNT is preparing for the 2020 Concacaf Men's Under-20 Championship, which will take place in three stages across February, June and July 2020. The U.S. is set to take on Costa Rica, Jamaica and St. Kitts and Nevis in the group stage of the tournament.
Reynolds will return to the Fire for the Club's first day of preseason on Saturday, Jan. 18.