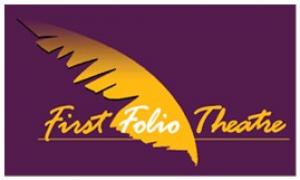 This year's auction is specifically geared towards helping people make it through the pandemic. Special auction packages include a selection of DVD's, puzzles, and games, and even come with packages of popcorn and candy! Other items range from art work and house plants to give you a chance to liven up your pandemic pad a bit more; stamp and coin collections to give you a boost at a new hobby; and wine baskets to help you…well, drink your way through the pandemic as necessary!
First Folio's own master baker, David Rice, is once again offering his special "Treat of the Month" club package. Each month he will drop off a special homemade baked good at your home, such as Mexican Hot Chocolate Brownies or Sour Orange Pie or Crispy Cinnamon Oatmeal Cookies, all geared towards helping you eat your way through the pandemic! There are over 100 special items available. 
Once theaters are able to open again, First Folio Theatre looks forward to returning to full production, with its usual blend of comedy, drama, and gothic suspense, including the world premiere of Agatha Christie's The Secret Council! All performances take place at Mayslake Hall, on the grounds of the Mayslake Peabody Estate, located at 1717 31st St., off Rt. 83, in Oak Brook. Advance tickets are on sale now and may be purchased by calling the box office at 630.986.8067 or online at firstfolio.org.