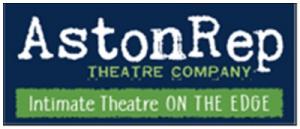 Just in time for Halloween, AstonRep Theatre Company launches its 2020-21 season with a free streaming radio broadcast of Twisted Tales of Poe, based on Tales of Edgar Allen Poe, adapted by Philip Grecian and directed by Aaron Mays. The spooky treat will stream October 26 – 31, 2020 on www.astonrep.com via SoundCloud. The event is free, however donations will be accepted. Press who wish to review the production should RSVP to david@drpublicrelations.com.
Twisted Tales of Poe will feature Jordan Arredondo, Meg Elliott, Christian Castro, Rian Jairell*, Nevada Montgomery, Victor Salinas and Aja Wiltshire*.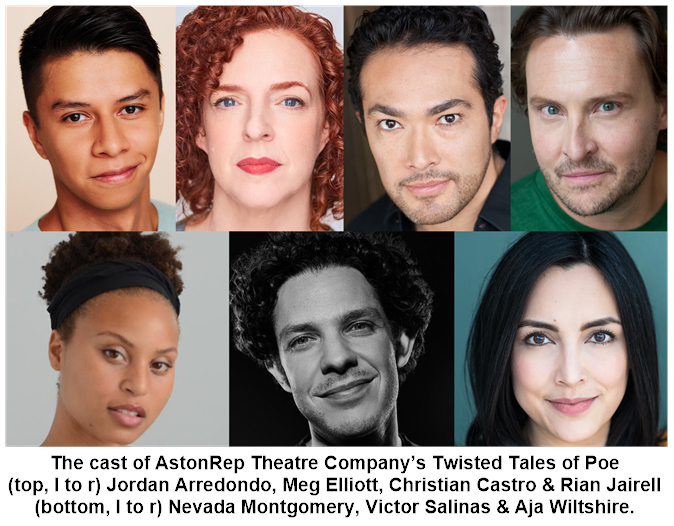 "The Tell-Tale Heart," "The Cask of Amontillado," "The Black Cat," and "The Raven," each created by the master of the mysterious and macabre. The mysterious presence of the raven, the victim's vulture eye and the catacombs of Italy all come to life in AstonRep's streaming radio broadcast.
Director Aaron Mays comments, "I was an avid reader as a kid, and Poe was one of my favorite writers. I wasn't aware of a series of Poe's stories adapted for radio so when AstonRep introduced it as a possibility, I instantly jumped at the chance to direct it."
The production team includes Jeremiah Barr* and Robert Tobin* (co-sound designers), Samantha Barr* (production manager) and Sara Pavlak McGuire* and Derek Bertelsen* (co-artistic directors).
*Denotes AstonRep Company Members.
 About the Director
Aaron Mays is an emerging director and playwright in Chicago with a passion for stories of the African diaspora and the narratives of marginalized voices. Aaron's most recent directing credits include Gem of the Ocean (South Bend Civic Theatre), 2 X 2 (Haven), Waiting for Godot (Tympanic Theatre) with an all-Latinx cast and Tug of War (CIRCA Pintig), a series of short plays on war, trauma and immigration. In addition, he has worked with Chicago's top directors, serving as the assistant director for such productions as Sweat (Goodman Theatre), Two Trains Running (Goodman Theatre) and Whorl Inside a Loop (Second Stage). As a writer, Aaron's plays include Black Santa, Sticks and Stones and The Street Corner. Aaron is a proud graduate of Northwestern University.
About AstonRep Theatre Company:
AstonRep Theatre Company was formed in the summer of 2008. Since then, the company has produced numerous full-length productions, along with their annual Writer's Series. They are currently in residence at The Edge Theater. AstonRep Theatre Company is an ensemble of artists committed to creating exciting, intimate theatrical experiences that go beyond the front door to challenge audiences and spark discussion where the show is not the end of the experience: it is just the beginning.