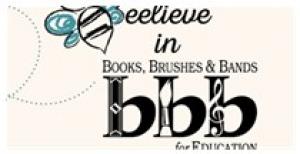 At the present moment, it is important for all of us to take careful watch of our family, check in on neighbors, and do our very best to follow all of the guidelines set forth by the CDC and the local and federal governments.
We have been impacted just as other non-profit agencies. Because we serve our students through direct classroom teaching weekly, our lost instructional time has taken its toll. We were scheduled to deliver 330 instructional hours to 104 students this academic year.
Our instrumental students benefit greatly by coming together and rehearsing as a whole. We are encouraging them to practice at home as we always do. However, this does not substitute for joint rehearsal time so that they continue to train their ears and become better musicians. There is no replacement for sitting in the orchestra room surrounded by fellow musicians to become part of a group. For our choir students, it is similar. An individual voice is made stronger by feeling the music in its heart and then, expressing it in a full ensemble. 
Our goal, at this time, is to make up the lost instructional hours and prepare for our 17th annual concert as time and location will allow.
In addition, we are spending our time continuing to plan a celebration, the first of its kind for BBB4E.
On Saturday, September 12, 2020, we will host our first Gala, "BBB4E Going Platinum," to celebrate 20 years of serving the community. Please Save the Date. We look forward to many of you joining us. Scheduled at the Halls of St. George in Schererville, we will honor the community of people who have supported us, share stories, and celebrate the thousands of students who have been impacted by so many of our signature programs since 2000.
Together, we are better. Together, we will find a new sense of appreciation when this threat subsides. When we do re-assemble, there will be a sense of renewal.
Take good care of each other, be kind and share your generous spirit.
Kind regards,
Michelle Golden 
President
219.932.3232
bbb4e@att.net