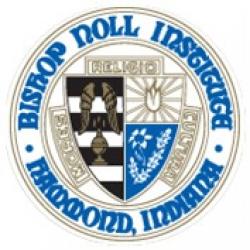 Four Bishop Noll art students have been selected to have artwork featured in this year's Bishop Noll collection of Christmas cards. 
This year's designs will include artwork by: Isabelle Taillon '24, Painalli Patino '24, Maegan Deel '23 and Precious Knight '23.
Cards will cost $15 per dozen with proceeds going toward the Annual Fund. Shipping is available for an extra $5 per dozen.
To see a short video of the cards that shows the inside messages and backs, please click here.