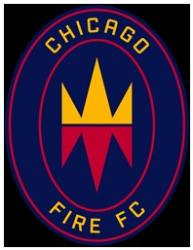 Chicago Fire FC today announced a multi-year partnership with BODYARMOR, establishing the brand as the team's "Official Sports Drink" starting this upcoming 2020 Major League Soccer season. BODYARMOR originally announced a partnership with Major League Soccer in September 2019 to become the league's Official Sports Drink partner in the U.S. commencing in 2020. 
As part of the agreement, BODYARMOR Sports Drink will hydrate Fire players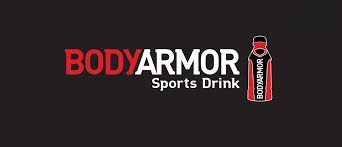 on sidelines at matches and practices, in locker rooms and in training facilities. BODYARMOR's logo and branding will be featured on coolers, cups, squirt bottles and towels on sidelines starting this upcoming season. BODYARMOR and the Fire will also join forces to host local community fan events, including pre-match activations at Soldier Field, and support BODYARMOR's youth initiative, which will provide local youth programs with sideline equipment, essential hydration needs and more. 
"We are looking forward to working with BODYARMOR as they become the Official Sports Drink of the Fire and Major League Soccer," said Chicago Fire COO John Urban. "BODYARMOR is a premier sports drink and with them joining the Club it allows our players to hydrate with the best product out there. Most importantly, this is a tremendous opportunity for collaboration to make even more of an impact in the Chicago community." 
In addition to the multi-year Fire deal, BODYARMOR has also announced partnerships today with 18 additional MLS teams across the country. BODYARMOR was initially announced as "Official Sports Drink" of Major League Soccer in September 2019. It was the largest multi-year partnership in BODYARMOR history. 
"Given the exciting growth of Major League Soccer as a whole and seeing the impact that each team has within their community, we couldn't be more thrilled to expand our partnership to include 19 MLS clubs," said Kobe Bryant, NBA legend and BODYARMOR investor. "As a go-to option for those in need of hydration, we're excited for the opportunity to provide better-for-you options to Major League Soccer's world-class athletes both on and off the pitch."
BODYARMOR's partnerships with the Fire and Major League Soccer come at a pivotal time for the brand, as BODYARMOR's growth continues to accelerate and challenge the market leaders. Now the #2 sports drink sold in convenience stores nationwide, BODYARMOR has incredible momentum at retail nationwide and just recently eclipsed $700 million in sales in 2019.
About BODYARMOR Sports Drink
BODYARMOR is a premium, sports drink that provides superior hydration. It is packed with electrolytes, coconut water and vitamins and is low in sodium and high in potassium. Created in 2011 by Mike Repole, BODYARMOR contains natural flavors and sweeteners and no colors from artificial sources. In 2013, Kobe Bryant joined the BODYARMOR team as one of the top shareholders in the company. In 2017, BODYARMOR launched BODYARMOR LYTE, which has all the same nutrients as BODYARMOR Sports Drink but has only 20 calories and 2 grams of sugar per bottle; and BODYARMOR SportWater, a premium sport water created for those who want all-day hydration to support their active lifestyle with an alkaline pH 9+ and proprietary electrolyte formula. In August 2018, The Coca-Cola Company purchased a minority stake in BODYARMOR, making them the second largest shareholder behind Repole.
About MLS
Headquartered in New York City, Major League Soccer features 26 clubs throughout the United States and Canada, in addition to future expansion teams in Austin, St. Louis, and Charlotte. For more information about MLS, visit  www.MLSsoccer.com.