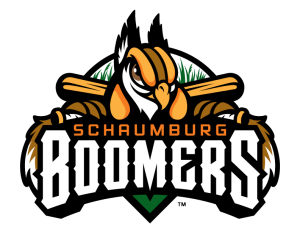 Three pitchers combined to throw the first no-hitter in franchise history as the Schaumburg Boomers blanked the Florence Y'Alls 2-0 in the finale of a three-game series at Wintrust Field on Thursday night.
Jackson Hickert threw seven no-hit innings, finishing just shy of 100 pitches. Hickert issued six walks, but struck out three and worked perfect frames in the second, fourth and seventh to win his second start of the year. Hickert has gone 13.2 innings without allowing a run and has surrendered just one hit in that span. Antonio Frias, activated from the inactive list before the game, issued a walk in the eighth but no hits and Dylan Stutsman preserved the historic moment, ending the no-hitter with a strikeout to strand the tying runs in scoring position and earn the save, his second.
The Boomers scored their only two runs in the first two innings. Chase Dawson doubled in the first with two outs and scored on a Blake Berry RBI single. Alec Craig and Miles Simington walked with one away in the second and Craig came in to score unearned on a throwing error. The team finished with six hits, two each from Dawson and Will Prater. Schaumburg stole six bases in the game with three coming from Craig.
The Boomers had come close previously but had never thrown a no-hitter in the first 10+ seasons in Schaumburg. The no-hitter marked the first in the league this year and the first since Jorge Tavarez of New Jersey threw one on September 2, 2022.
The Boomers (14-9) hit the road for three games with the Evansville Otters this weekend at Bosse Field in Southern Indiana. LHP Kobey Schlotman (3-2, 3.71) takes the ball against RHP Tim Holdgrafer (4-1, 2.03). The home schedule for 2023 is just underway. Tickets are available by visiting www.boomersbaseball.com or calling 847-461-3695.