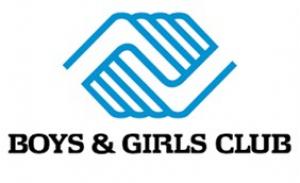 President and CEO of Boys & Girls Clubs of Greater Northwest Indiana, Ryan Smiley, thanked the following individuals for their Board service as they completed their terms: Ben Ballou of Hodges & Davis, Julie Bieszczat of Barney Enterprises, Denise Dillard of Methodist Hospital, Roy Hamilton of Purdue University Northwest, Roosevelt Haywood III of Haywood and Fleming Associates, Dan Killeen of US Steel, Patrick Lyp of the City of Valparaiso, Renee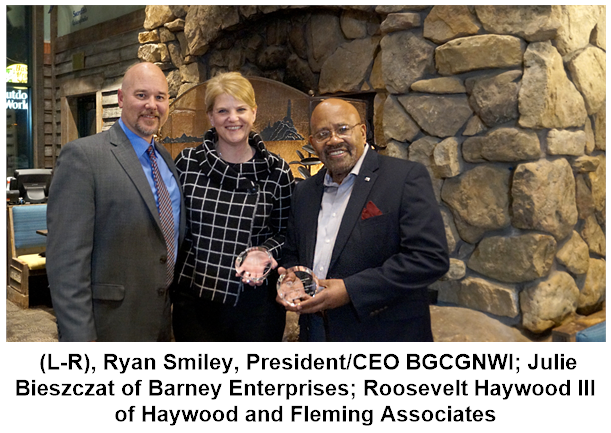 Ramon-Doughman of AccessAbilities, and Christopher White of Times Media. Smiley thanked outgoing members for their service, especially through a period of significant change that included Club renovations and a 2018 organizational merger. He also noted the bittersweet nature of the ceremony.
"These are people who have served our Board and, more importantly, young people in Northwest Indiana for a long time," Smiley said. "They were instrumental in helping to set our Strategic Plan in place. We will miss their leadership, guidance, and support, but we know the impact they had on our Clubs and Club kids will last a lifetime."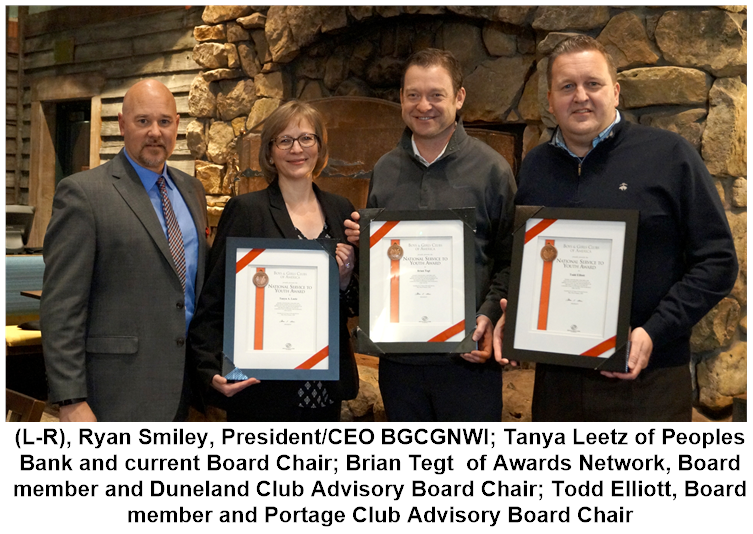 In addition to honoring outgoing Board members, Smiley presented National Professional Service Awards to a number of Board members, including Service to Youth Awards to Brian Tegt and Chris White for five years of Board service and to Todd Elliott and Tanya Leetz for 10 years of service. Smiley awarded the National Bronze Medallion to John Matthiesen for demonstrating exceptionally devoted service to youth and exemplary service to a Boys & Girls Club. He presented the National Professional Service Award to Boys & Girls Clubs of Greater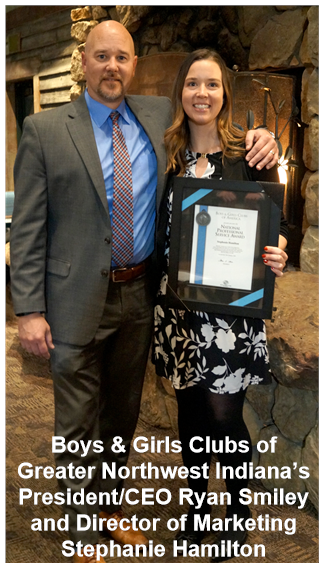 Northwest Indiana's Director of Marketing, Stephanie Hamilton. This award is given to a staff member who demonstrates exceptional dedication to a Club organization and the Boys & Girls Club Movement.
Finally, Smiley formally introduced the Board's new officers, who were elected in December 2019 and whose official terms began this month. New officers include:
·         Tanya Leetz of Peoples Bank as Board Chair
·         Michael Simpson of M.E. Simpson Company, Inc. as Vice Chair
·         Rene Martin of First Merchants Bank as Treasurer
·         Matt Glaros of Meyers Glaros Group as Secretary
·         David Hollenbeck of Blachly, Tabor, Bozik & Hartman as Legal Counsel
·         Christopher Campbell of Centier Bank as Immediate Past Chair
Smiley thanked the new officers for their commitment to the organization and expressed his confidence in them going forward.
"Every year brings new challenges," Smiley said. "But this a group of talented professionals who believe in Boys & Girls Clubs of Greater Northwest Indiana and share our commitment to our kids. I'm excited to work closely with them in 2020."
About Boys & Girls Clubs of Greater Northwest Indiana:
Boys & Girls Clubs of Greater Northwest Indiana has been opening doors to GREAT FUTURES for Porter and Lake County youth for over 60 years. Clubs are open after school and provide great places for youth in grades K-12 to meet friends and have fun while in a safe, supervised environment. Clubs are open during holidays and in the summer. Annual membership is only $40.00. For information on membership, volunteer opportunities, or to make a tax-deductible donation, please contact your local Club by calling (219) 764-2582 or visiting bgcgreaternwi.org. Great Futures Start HERE.