Camelot is a place where everything is right, in a time long ago….until King Arthur meets and weds Guinevere.  Initially it is a relationship made in heaven and the kingdom is perfect. Then, Lancelot enters the picture. King Arthur is enamored with him and bestows knighthood
and makes him a knight of the Round Table.  And then, Guinevere is enamored with him too and this does not end well.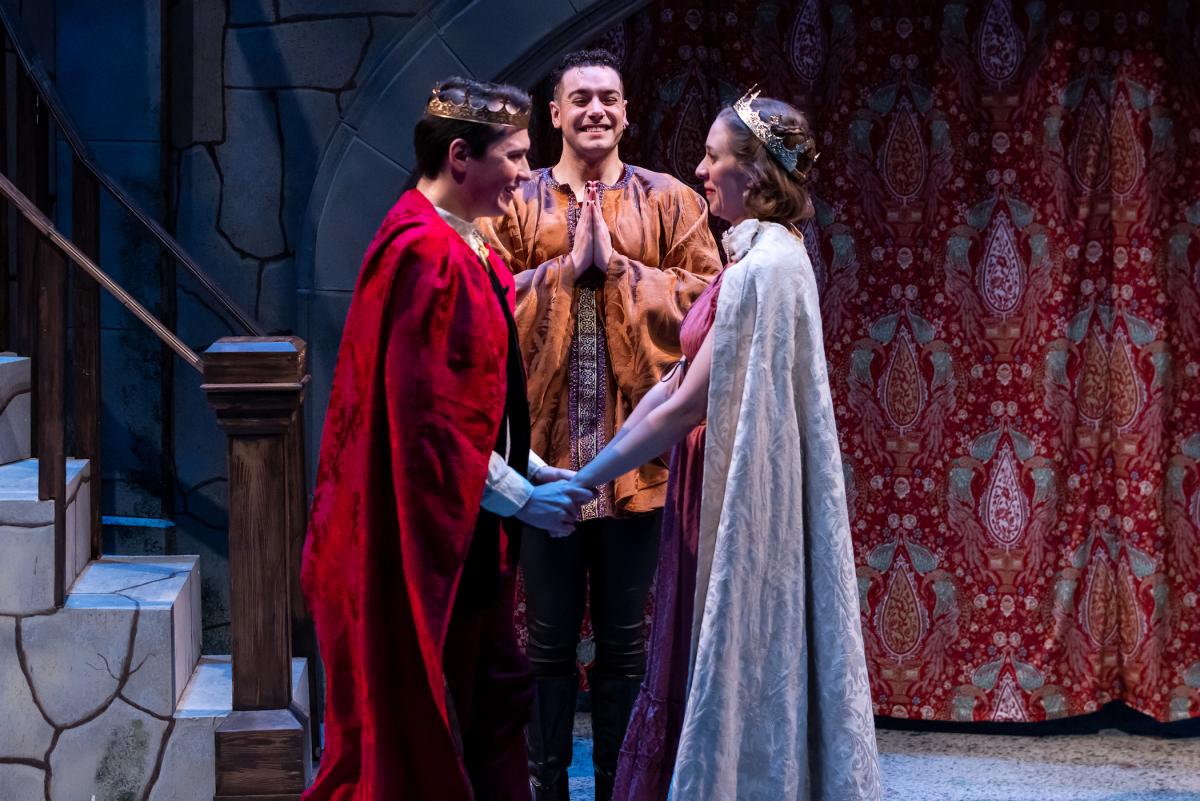 Camelot was perfect, then imperfect but the cast is more than perfect. Standouts are Christine Mayland Perkins as Guinevere, Michael Metcaff as King Arthur, and Parker Guidry as Mordred.  The scenes were seamless, a credit to Director, Briana Borger.  Lerner and Loewe's great score is executed well by Music Director Linda Madonia. The cast's choreography and singing were 'downtown' all the way.  And, at the end, dear audience, while it appears all is lost, Camelot is restored to its original ideals.
Enjoy this great highly recommended neighborhood production at Music Theater Works, playing at the Northshore Center for The Performing Arts, Skokie, IL through November 13th.