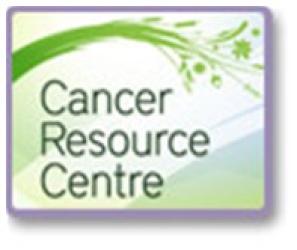 The Cancer Resource Centre offers free educational programs and in-person/virtual mind/body/spirit classes and support groups to individuals in Northwest Indiana with a cancer diagnosis, their family members and their caregivers.
The Centre is located at 926 Ridge Road in Munster, Indiana. Registration is required. For information about joining a support group and to schedule your orientation, please call 219-836-3349 or visit www.cancerresourcecentre.com.
Yoga, Monday December 5, offered from 9 – 10 a.m. Breathe and stretch your body and mind. Yoga classes are therapeutic as well as restorative. Class will conclude with a relaxation segment to enhance overall well-being and peace.
Music Wellness, Monday December 5, offered from 3-4 p.m. A therapeutic music program to enhance quality of life by supporting the health and wellbeing of cancer patients which can lead to stress and anxiety reduction and enhance relaxation.
Caregivers Support Group, Monday, December 5, offered from 6 – 7 p.m. This supportive online program series helps spouses, family members and caregivers explore and develop strategies when a loved one is diagnosed with cancer.
Chi Gong, Thursday December 8, offered from 9:30 – 10:30 a.m. Learn this ancient healing art of breath, movement, non-movement and meditation. Experience this therapeutic form of Eastern medicine and feel revitalized. You will be led through a one hour session of warm-ups, positions and focused movements.
Knit One . . . Nurture Too, Thursday December 8, offered from 1 – 2:30 p.m. Join our fun-filled class for knitting and crocheting blankets, hats, scarves, etc. All skill levels are welcome. Supplies are provided or you may bring your own.
Chair Yoga, Thursday December 8, offered from 2 – 3 p.m. Designed for those who have difficulty support in a regular yoga environment. You may sit or use a chair for balance. Kriya is a holistic, whole body experience; it works to calm the nervous system; strengthens and quiets the mind and body.
Tai Chi, Friday December 9, offered from 9 – 10 a.m. Tai Chi has been practiced for centuries by men and women of all ages and fitness levels. The art of Tai Chi is considered "Meditation in Motion". Classes emphasize balance, posture, breathing techniques, concentration and complete relaxation.