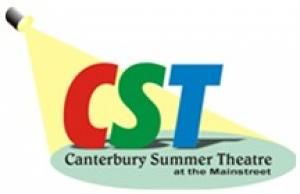 Canterbury Summer Theatre, one of the Midwest's oldest professional summer companies, is pleased to announce its 53rd season of plays and musicals, with weekly performances beginning June 16 through August 7.
Drawing on talent from throughout the country, the Canterbury Resident Company will present audiences with a summer slate packed with comedy, music and drama, performed at Canterbury Theatre, 807 Franklin Street, located in the Uptown Arts District of Michigan City.
 
Ray Scott Crawford returns for his 36th season as Artistic Director. Crawford is Dean of Performing Arts and Communication, and Director of Theatre at Bossier Parish Community College in Louisiana.
 
Canterbury Associate Artistic Director, David Graham, will helm Out of Love, a story of female friendship, to kick off the season. Crawford will direct the musical romp, 8-Track: The Sounds of the 70s, as well as the thriller, Doctor Jekyll and Mr. Hyde, which will premiere at Canterbury, before continuing on to performances in Louisiana.
Canterbury veteran, Lari Renee Leber, will return to direct the updated version of the hit Off-Broadway musical, I Love You, You're Perfect, Now Change. Leber recently earned an MFA in Acting and Directing at Louisiana Tech University, and directed the 2019 production of Vanities: The Musical for Canterbury.
 
A newcomer to Canterbury, Chapman Shields, will stage the final musical of the season, Ordinary Days. Shields has extensive directing experience in the Oklahoma region, including stints at Theatre Tulsa and Oklahoma State University.
Canterbury Guest Artist, Leah Mazur, will create the scenic design for Out of Love. She is Assistant Professor of Scenography and Resident Designer at St. Mary's College of Maryland, who has designed and directed for, and performed on, the Canterbury stage for ten seasons, including playing the title role in A Closer Walk with Patsy Cline.
"After presenting two virtual shows last year, we at the Canterbury are really looking forward to producing a fully-realized season of musicals and plays for our audience this summer. Good things are worth waiting for, and this season's return to the stage is no exception to that adage," said Crawford.
"! believe our audiences will very much enjoy the collection of plays and musical that we are calling our "Season of Love!"
The health and safety of Canterbury patrons and staff is, as always, a priority. The monitoring of, and adherence to, CDC and state guidelines regarding COVID will be ongoing with certain changes already planned.
For example, this season, Canterbury will institute a policy of general admission seating only, with patrons to be socially distanced. However, season ticket holders still may reserve specific seating, if the box office is notified in advance of the performances that they wish to attend.
Also, due to the physical intimacy of the theatre space, protective masks are recommended for audience members.
Canterbury Summer Theatre is produced under the auspices of the Canterbury Guild, a nonprofit arts organization began in 1969 (as the Festival Players Guild) by Michigan City businessmen and educators with the goal of bringing professional summer theatre to the area.
In addition to its summer initiative, Canterbury has produced its Winter Arts series since the 1990s, highlighting a variety of performing arts programming.
Performance times are Wednesdays and Thursdays at 2:00 PM, Fridays at 7:30 PM and Saturdays at 6:30 PM, at Canterbury Theatre, 807 Franklin Street, in Michigan City. 
Tickets for all Canterbury productions, as well as season discount cards, can be reserved by calling (219) 874-4269 or by e-mail at info@canterburytheatre.org. Reduced ticket prices are available for seniors, groups and students.
For more information, please visit  www.canterburytheatre.org
The 2021 Canterbury Summer Theatre Season
Out of Love
By Elinor Cook
June 16-19
A funny, tender and well-crafted celebration of the richness of female friendship, spanning over thirty years. Lorna and Grace have been inseparable best friends since childhood, who grow up sharing everything in their lives, and they dream of escaping their dreary small town together. But fate intervenes, sending each in a different direction in life. Out of Love explores the messy, joyous, and sometimes painful complexities of the relationship between Lorna and Grace in a unflinchingly honest and compelling fashion!
8-Track: The Sounds of the 70s
Conceived by Rick Seeber
June 23—July 3
With its propulsive rhythms and dazzling harmonies, 8-Track is a fast-paced musical romp through one of the most impassioned decades of the 20th century. This Baby Boomers' dream come true features the music of The Emotions, The Carpenters, Labelle, Barry Manilow, Marvin Gaye, The Doobie Brothers, The Bee Gees, Helen Reddy, KC and the Sunshine Band, and more! Rediscover the heart and soul of the forgotten decade with this joyously rousing, moving, and often downright hilarious musical in concert!
I Love You, You're Perfect, Now Change (Updated Version)
Book and lyrics by Joe DiPietro
Music by Jimmy Roberts
July 7-17
The longest running off-Broadway revue in history has been revised for the 21st century! This celebration of the mating game takes on the truths and myths behind that contemporary conundrum known as 'the relationship'. This hilarious revue pays tribute to those who have loved and lost, to those who have fallen on their face at the portal of romance, to those who have dared to ask, 'Say, what are you doing Saturday night?'
Ordinary Days
Music and lyrics by Adam Gwon
July 21-31
From one of musical theatre's most exciting new composers comes a refreshingly honest and funny musical about making real connections in the city that never sleeps (but probably should at some point.) Ordinary Days tells the story of four young New Yorkers whose lives intersect as they search for fulfillment, happiness, love and cabs. Through a score of vibrant and memorable songs, their experiences ring startlingly true to life!
Dr. Jekyll and Mr. Hyde
Adapted by Jeffrey Hatcher
From the novella by Robert Louis Stevenson
August 5-7 (No Wed show)
A new and shocking version of Robert Louis Stevenson's classic tale of depravity, lust, love and horror. On the fog-bound streets of Victorian-era London, Henry Jekyll's experiments with exotic "powders and tinctures" have brought forth his other self—Edward Hyde, a sensualist and villain free to commit the sins Jekyll is too civilized to comprehend. When Hyde meets a woman who stirs his interest, Jekyll fears for her life and decides to end his experiments. But Hyde has other ideas, and so the two sides battle each other in a deadly game of cat-and-mouse to determine who shall be the master and who his slave!