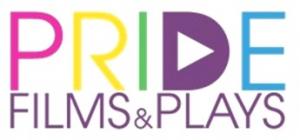 Invictus Theatre Company has announced the cast and production team for the second production of its first full season - the seminal American drama, A RAISIN IN THE SUN, by Lorraine Hansberry. Hansberry's drama of an African American family living on Chicago's south side in the 1950s will play from February 13 – March 15 and will be directed by Aaron Reese Boseman, co-founder and artistic director of PULSE Theatre Chicago. Boseman is a Jeff Award-nominated actor and a Black Excellence Award and Black Theatre Alliance Award nominated director and designer. A RAISIN IN THE SUN will be performed on the Buena stage of the Pride Arts Center, 4147 N. Broadway. It will open to the press on Monday February 17, 2020 at 7:30 pm, following previews from February 13-16. It will play Thursday-Saturdays at 7:30 pm, Sundays at 3 pm and Mondays at 7:30 pm and will close on Sunday March 15.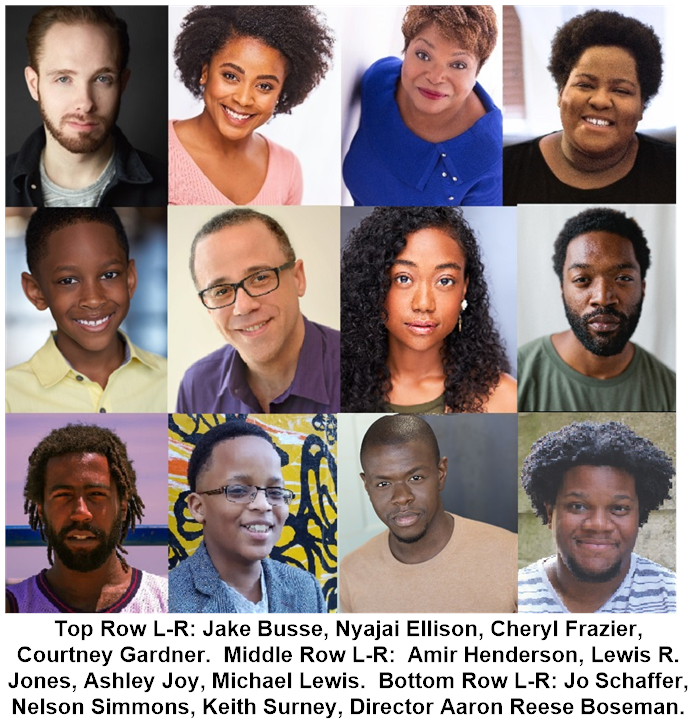 Boseman's cast will include Cheryl Frazier (Lena Younger), Michael Lewis (Walter Lee Younger), Nyajai Ellison (Ruth Younger), Ashley Joy (Beneatha Younger), Keith Surney (George Murchison), Jo Schaffer (Joseph Asagai), Nelson Simmons (Travis Younger), Lewis Jones (Bobo), Courtney Gardner (Mrs. Johnson), and Jake Busse (Karl Lindner). Amir Henderson will alternate as Travis. Understudies are Keisa Yelton-Hunter (Lena, Mrs. Johnson), Barry Irving (Walter Lee, Bobo), Marlene Slaughter (Ruth), Jimiece Gilbert (Beneatha), Xavier Dorsey (George, Joseph), Chuck Munro (Karl Lindner).
The production/design team includes Kevin Rolfs (Set/Properties Designer), Rueben Echoles (Costume Designer), Warren Levon (Sound Designer), Michael J. Wright (Lighting Designer), Glenn Thompson (Fight/Intimacy Choreographer), Kristen Glover (Movement Choreographer), Christie Chiles Twillie (Composer), Ian R. Q. Slater (Dialect Coach), Arlicia McClain (Stage Manager), Kate McDuffie (Associate Stage Manager), Charles Askenaizer (Production Manager, Artistic Director).
 
Tickets, priced at $25 Regular Run; $15 Previews and Students, will be available at www.invictustheatreco.com beginning January 15.
 
LISTING INFORMATION
A RAISIN IN THE SUN
By Lorraine Hansberry
Directed by Aaron Reese Boseman
The Buena, Pride Arts Center
4147 N. Broadway, Chicago
Previews Thursday February 13 – Saturday February 15 at 7:30 pm and Sunday February 16 at 3 pm
Press opening Monday, February 17 at 7:30 pm.
Regular run February 17 – March 15, 2020
Thursday-Saturdays at 7:30 pm, Sundays at 3 pm and Mondays at 7:30pm
Tickets: $25 Regular Run; $15 Previews and Students
Tickets will be available starting January 15 at invictustheatreco.com and at the door (subject to availability)
 
Set on Chicago's South Side in the 1950s, this 20th Century classic concerns the divergent dreams and conflicts within three generations of an African American family. When her deceased husband's insurance money comes through, Mama Lena dreams of moving to a new home and a better neighborhood in Chicago. Her son Walter Lee, a chauffeur, has other plans: buying a liquor store and being his own man. Daughter Beneatha dreams of medical school. The family's heroic struggle to retain dignity in a harsh and changing world is a searing and timeless document of hope and inspiration.
 
BIOS
 
Aaron Reese Boseman (Director) is a Chicago native and a graduate of Columbia College Chicago with a Bachelor of Arts in Theatre Direction and Acting.  Reese Boseman is a Jeff Award nominated actor, Black Excellence Award and Black Theatre Alliance Award nominated director and designer. He is also co-founder and artistic director of PULSE Theatre Chicago where his directing credits include  IN THE BLOOD, THE COLORED MUSEUM, FABULATION, OR THE RE-EDUCATION OF UNDINE, and A STREETCAR NAMED DESIRE. Other directing credits include THE TIGER WHO WORE WHITE GLOVES (eta Creative Arts Foundation), THE LAST DAYS OF JUDAS ISCARIOT, S'KIN, and THE PHILADELPHIA (Columbia College Chicago). Recent Acting Credits include BIG RIVER (TATC), SHREK THE MUSICAL (Windy City Performs), IN THE HEIGHTS (The Miracle Center, SLATE), VIOLET, BALM IN GILEAD (Griffin Theatre and Loyola University), GOLDEN BOY, DO RE MI (Porchlight Music Theatre), RENT (CCC).
 
Lorraine Hansberry (Playwright) was the first black playwright and the youngest American to win a New York Critics' Circle award,  A RAISIN IN THE SUN. The play opened at the Ethel Barrymore Theatre on March 11, 1959, and was a great success, having a run of 530 performances. It was the first play produced on Broadway by an African-American woman. The film version of A Raisin in the Sun was completed in 1961, starring Sidney Poitier, and received an award at the Cannes Film Festival. 
 
In 1963, Hansberry became active in the Civil Rights Movement. Along with other influential people, including Harry Belafonte, Lena Horne and James Baldwin, Hansberry met with then attorney general Robert Kennedy to test his position on civil rights. In 1963, her second play, THE SIGN IN SIDNEY BRUSTEIN'S WINDOW, opened on Broadway to unenthusiastic reception. Throughout her life she was heavily involved in civil rights. She died at 34 of pancreatic cancer.
 
About Invictus Theatre Company:
At Invictus Theatre Company our mission is to create theatre that promotes a better understanding of language: its poetry, its rhythm, its resonance; through diverse works by diverse artists. We respect the power of heightened language: spoken, written, sung; to express the breadth of the human condition. We work to harness the power of language: to promote diversity, to engender respect, to foster collaboration; and to empower our communities to share their voices. 
 
Invictus Theatre Company incorporated in January 2017 and received its 501 (c)(3) nonprofit status in February 2017. A diverse group of Chicago actors and directors founded Invictus with the vision to empower their communities through theatrical productions of heightened language. We are committed to the idea that our productions should reflect the communities we represent, and, to that end, we are committed to non-discriminatory hiring practices. In working with local artists, designers, and production teams, Invictus Theatre Company does not discriminate on the basis of race, sex, sexual orientation, gender identity, ability, nationality, citizenship, religion, or any other protected status by law.