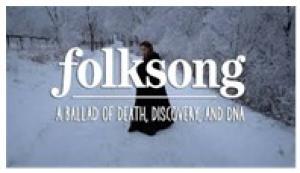 Corey Goodrich writes the story about the father who took her in, the father who took her away, the father who gave her away, and her 89-year-old mother, whose broken heart finally gave out while still protecting the secret to Goodrich's identity. Sifting through the remnants of a life captured in letters and old Polaroids, Goodrich discovers a secret that sets her on a journey with life-altering consequences. In the era of Ancestry.com, DNA testing, and social media, Goodrich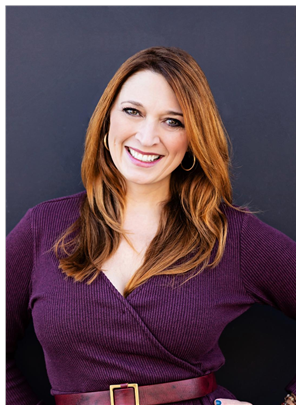 was able to gather together just enough pieces of a puzzle locked away for over 50 years to clearly make out the unfathomable image it depicted. Throughout the book, Goodrich reminds us that while things aren't always what they seem, stunning fortitude and unexpected legacy can rise from the disorganized ashes of a toppled identity.
Cory Goodrich came to Chicago to pursue her dream of acting in 1989. Born in Wilmington, Delaware and raised in Clarkston, Michigan, Cory Goodrich is a Jeff Award-winning best actress for her roles as Mother in Drury Lane Oakbrook's acclaimed production of Ragtime, and as June Carter Cash in the Johnny Cash revue, Ring of Fire, at Mercury Theater Chicago. A five-time Jeff nominee, Cory has performed in productions at the Marriott Theatre in Lincolnshire, Chicago Shakespeare, Theatre at the Center, Ravinia, Candlelight, and Drury Lane.
A graduate of Michigan State University, she is also a singer/songwriter, producer, writer, mother of two, and children's composer with two award-winning CDs, Hush and Wiggly Toes Wiggly Toes. She is a recording artist with original country album W.O.M.A.N. As the recipient of the 2015 Cohen-Grappel Recording Endowment, Cory produced Wildwood Flower, a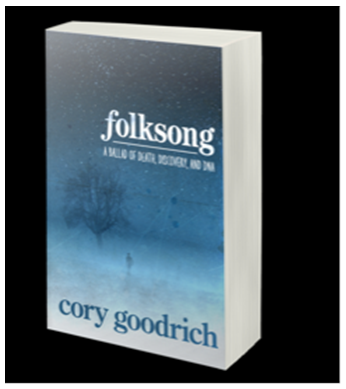 collection of traditional and original folk songs featuring the autoharp. Her latest experimental folk album, which was produced with The Quiet Regret's Ethan Deppe, is set to drop in March. This album features music from her memoir.
Paperback and eBook versions can be purchased via Amazon.com.
ƒolksong: A Ballad of Death, Discovery, and DNA --
 A memoir by Cory Goodrich
The songs our hearts sing are the loudest — and the most persistent.