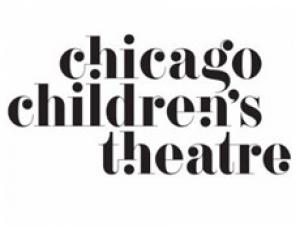 Artists have transformed Chicago Children's Theatre, 100 S. Racine Ave. in the West Loop, into a bright new beacon of hope.
Stroll by the former Chicago police station at Monroe and Racine any evening to see a gorgeous new window installation that changes the colors of the rainbow around the life-affirming message "Everything will be okay."
If you can't walk by Chicago's largest professional theater devoted to families, tune to CCTv, Chicago Children's Theatre's new YouTube channel, where a new music video is sharing with the world the visual symphony of rainbow colors rotating across the building's windows with the comforting message "Everything will be okay."
The message is an homage to and translation of the Italian phrase "Andrà tutto bene," which children in Italy have been hanging in their windows with hand-drawn pictures of rainbows to inspire the world.
The window installation was set up by Chicago Children's Theatre production staff using paper, stencils and LED lights pulled from the theater. The music for the video, "Rainbow of Colors," is performed by Mr. Nick Davio featuring Lindsay Weinberg.
May is National Teaching Artists Month – 18 New Classes with Proceeds Going Back to the Teachers
Chicago Children's Theatre teaching artist Liz Chidester (right) will teach a virtual Ukulele 101 class for ages 6 - 9, while Yuri "The Human Beatbox" Lane (left) is leading Beatbox for Kids ages 4 - 6.

In honor of National Teaching Artists Month, Chicago Children's Theatre also announced 18 unique new Play@Home class offerings for children 2 to 13.
"We are grateful for the work our teaching artists do every day. Our teachers develop confident voices and build community," said Jacqueline Russell, Co-Founder and Artistic Director, Chicago Children's Theatre. "We're pleased to announce that all Play at Home Classes in May are pay-what-you-can, and all proceeds go directly to the teacher."
Following is the newly posted class list. From superheroes, to film noir, to monologues, to beatbox, CCT has a virtual class for all interests:
Movin' and Groovin' with Kate Leslie (Ages 2 – 4)
Beatbox for Kids with Yuri Lane (Ages 4 – 6)
Clowning Around the House with Sivan Spector (Ages 5 – 7)
Storybook Yoga with Jasmine Richman (Ages 5 – 7)
Pirate Stories: Hidden Treasures with Nate Buursma (Ages 5 – 7)
Making a Superhero with Sharon Krome (Ages 6 – 8)
Improv with Abby Thompson (Ages 6 – 8)
Hey! I Was Talking to You! Monologue class w/Bernadette Carter (Ages 6 – 8)
Ukulele 101 with Liz Chidester (Ages 6 – 9)
Zoom Tales with Perry Hunt (Ages 7 – 9)
Picture Perfect Story with Allison Grischow (Ages 7 – 9)
Superhero Training with Roy Gonzalez (Ages 7 – 9)
Set Design with Caleigh Havansek (Ages 8 – 10)
Film Noir with Lizzy May (Ages 9 – 12)
Workouts for the Actor with Emily Daigle (Ages 9 – 12)
Voice Acting with Ashlea Woodley (Ages 9 – 12)
Ridiculous Monologues with Lexi Saunders (Ages 9 – 12)
Making Art In The Time of COVID-19: How are you? No, really. How are you? with Michael Driscoll (Ages 9 – 13)
In addition, through its popular Red Kite Project, Chicago Children's Theatre continues offering two virtual classes each week for children on the autism spectrum, grades 5 -12, Shakespeare & Autism (Tuesdays, 3-4 p.m.) and Drama Time (Thursdays, 3-4 p.m.)
Visit chicagochildrenstheatre.org to view class dates, times, descriptions and to register.
Note that one silver lining of virtual classes is the chance to connect with children across geographies, so please consider sharing these opportunities with friends and families outside of Chicago.
LAST CHANCE REMINDER:
Ralla Klepak Play@Home Contest Extended until May 31!
During this difficult time when children aren't in school, Chicago Children's Theatre's Ralla Klepak Play@Home Contest is spurring kids to build new worlds and stories using their own imaginations, found objects, family members (pets included) and a little help from Chicago Children's Theatre.
Parents, there's still time to encourage your homebound kids to get creative, write their own script, find props and costumes from around the house, and perform their original work on video.
The winner will receive their choice of a Family Four Pack to CCT's 2020/21 Season OR one free class session sponsored by The Ralla Klepak Trust for the Performing Arts.
The rules are:
* Your play MUST include a mythical creature of your choice, an evil villain, and one of your family members.
* Your video should be 5 minutes or less.
* Young artists of all ages welcome to participate. 
* Ask an adult to help you send the video via Dropbox, Google Drive or WeTransfer to dexter@chicagochildrenstheatre.org.
* Receive bonus points for asking a parent or guardian to share portions of the videos and "on set" photos while tagging Chicago Children's Theatre on Facebook or Instagram and using the hashtag #PlayAtHomeContest.
More than 30 families have submitted their plays on video since the contest was announced in late March. For inspiration, enjoy some of the early entries already posted on CCTv: Virtual Learning and Theatre from Chicago Children's Theatre. You'll see you don't need a fancy camera or knack for editing – creative storytelling reigns supreme!
Need help getting started on your script? Questions or stuck? Check out the handy script templates available on CCT's website. Or, email Dexter Ellis, Director of Education and Community Programs, Chicago Children's Theatre, at dexter@chicagochildrenstheatre.org. Dexter and his team of CCT teaching arts can help families out over email or set up a FaceTime session. 
And please stay tuned for news about an epic premiere Play@Home online video festival of plays created at home by Chicago families while staying at home!
About Chicago Children's Theatre
"The Chicago theater scene is legendarily vibrant, so naturally a number of companies tailor productions to younger audiences. The cream of the crop is Chicago Children's Theatre."  – Chicago Tribune
Chicago Children's Theatre was founded in 2005 with a big idea: Chicago is the greatest theater city in the world, and it deserves a great children's theater. Nearly 15 years later, Chicago Children's Theatre is the city's largest professional theater company devoted exclusively to children and young families, and has established a national reputation for the production of first-rate children's theater, with professional writing, performing, and directorial talent and high-quality design and production expertise.
In January 2017, the company celebrated the opening of its new, permanent home, Chicago Children's Theatre, The Station, located at 100 S. Racine Avenue in Chicago's West Loop community. The building, formerly the Chicago Police Station for the 12th District, was repurposed into a beautiful, LEED Gold-certified, mixed-use performing arts, education and community engagement facility that now welcomes all Chicago families. CCT offers free tickets to more than 5,000 low-income students each season in partnership with Chicago Public Schools. CCT also continues to grow its performing arts and STEAM education programs, offering classes, workshops, winter and spring break camps, and summer camps for ages 0 to 13.
Last year, Chicago Children's Theatre won the 2019 National TYA Artistic Innovation Award from Theatre of Young Audiences/USA. In addition, Chicago Children's Theatre has garnered six NEA Art Works grants, and in 2017, became the first theater for young audiences in the U.S. to win a National Theatre Award from the American Theatre Wing, creators of the Tony Awards.
Chicago Children's Theatre is led by Co-Founders, Artistic Director Jacqueline Russell and Board Chair Todd Leland, with Board President Armando Chacon.
For more, visit chicagochildrenstheatre.org.