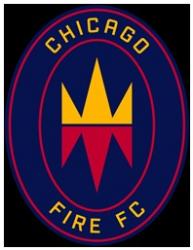 Jimenez joins the Fire from the University of the Pacific, where he started all 21 games in which he appeared from 2018-2019, recording eight goals and five assists. In 2018, Jimenez scored the first hat trick in Pacific's modern era when he tallied three times in three minutes to lead the Tigers to a 3-2 comeback win
against No. 11-ranked University of Portland. Additionally, in 2018, four of Jimenez's goals were game winners, including one against Stanford which was the first loss for the defending national champions in nearly a year.
Prior to joining the Tigers, Jimenez played in 29 games (starting 28) for Seton Hall University from 2016-2017, recording four goals and nine assists. The Florida native was named to the Big East All-Freshman team in 2016.
Name: Jonathan Jimenez
Position: Defender/Midfielder
Height: 5'11"
Weight: 176 lbs.
Date of Birth: December 17, 1997
Hometown: Cape Coral, Fla.
Citizenship: United States of America