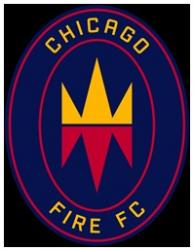 All tickets already purchased for March 21 will be honored for the rescheduled date. The Fire will work with ticket holders on appropriate credits or refunds for this and any other games that may be affected and an email will be sent to all season ticket holders from their Account Representative.
"We all share in the health and well-being of our community," said Fire President Nelson Rodríguez. "We will continue regular dialogue with all city, state, national and league authorities on issues relating to COVID-19 and will provide fans and partners updates accordingly." 
DECLARACIÓN DE CHICAGO FIRE FC
Major League Soccer ha suspendido sus partidos por 30 días con efecto inmediato y hasta nuevo aviso, a medida que la liga continúa evaluando el impacto de COVID-19 con su cuerpo médico y funcionarios de salud pública. Esta decisión incluye el partido de regreso a casa del Fire en Soldier Field el 21 de marzo.
Los boletos que ya hayan sido comprados para el 21 de marzo serán respetados para la fecha en la que se reprograme el partido. El Fire trabajará junto con los socios y abonados en cuanto a créditos y reembolsos para este y todos los partidos que puedan ser afectados, y todos los abonados recibirán un correo electrónico de su Ejecutivo de Cuentas.
"Todos compartimos en la salud y en el bienestar de nuestra comunidad," dijo el Presidente del Fire Nelson Rodríguez. "Continuaremos con el diálogo de manera regular con todas las autoridades municipales, estatales, nacionales y de la liga sobre los temas relacionados al COVID-19 y proporcionaremos información a los aficionados y socios como corresponde."