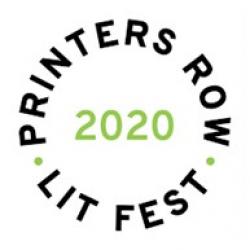 For the first time in its 36-year history, Chicago's Printers Row Lit Fest has been canceled. The current city and state restrictions around large public gatherings due to COVID-19 make it impossible for the event to proceed as planned over Labor Day weekend 2020. The festival, which is the largest outdoor literary showcase in the Midwest, will return in the summer of 2021.
Ta-Nehisi Coates, photo credit Gabriella Demczuk
New York Times bestselling author and National Book Award winner Ta-Nehisi Coates is the recipient of the 2020 Harold Washington Literary Award, as previously announced.
For more information and updates throughout the year, visit printersrowlitfest.org.
"We encourage everyone to keep supporting independent booksellers during this difficult time," said Bonnie Sanchez-Carlson, president and executive director of the Near South Planning Board, which presents the festival. "Printers Row Lit Fest will return, but until then, take advantage of the programming at your local bookstores and follow them on social media. They are an essential part of our communities."
Near South Planning Board, founder of the Printers Row Lit Fest, is a not-for-profit community-based organization serving businesses, institutions and property owners of the Near South Side of Chicago since 1946.