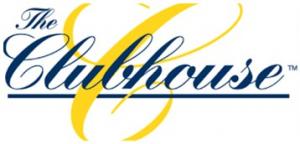 In accordance with the State of Illinois health and safety guidelines for Phase 4 of Illinois' reopening, The Clubhouse Oak Brook will limit all parties to tables of 10 guests or less. While walk-ins are accepted, reservations are strongly encouraged and are available via OpenTable or by calling the restaurant directly at 630-472-0600.
Beginning Monday, June 29 a special "buy one, get one" offer will be available at The Clubhouse Oak Brook. From 3 p.m. to 6 p.m. Monday through Thursday, guests with a minimum drink purchase of $5 will receive a free item from the restaurant's Bar Bites menu which includes Baked Goat Cheese, Caprese Skewers and Jalapeno Angus Sliders, among other bar bite appetizers.
"The Clubhouse is ready and prepared to welcome our guests back for indoor dining while continuing to provide curbside pickup, delivery and al fresco dining," said Jim Olson, Director of Operations. "Our team will continue to be attentive and conscientious of all health and safety guidelines so our guests remain safe and comfortable during their experience."
Health and sanitation practices implemented by The Clubhouse Oak Brook will remain in effect in order to keep its guests and staff safe during the re-introduction of indoor dining. These include but are not limited to:
Conducting health screenings and temperature checks for all employees before they enter the restaurant
Requiring guests to wear face masks at all times while in the restaurant unless seated at their table
Maintaining six feet of social distance between tables on its patio and inside the restaurant
Providing scannable QR codes for al fresco and indoor dining guests to access the restaurant's menu via their phones
Requiring the use of face masks by all employees
Providing guests single-use condiments upon request
A complete list of health and safety measures is available on The Clubhouse's website.
The Clubhouse offers its guests a delectable menu filled with the restaurant's signature seafood, steaks, sandwiches, burgers and desserts. The full menu is available at theclubhouse.com/menu.
About The Clubhouse
Located in Oak Brook, Ill., The Clubhouse is the perfect setting to enjoy a great meal in the company of great people. Designed by legendary Chicago restauranteur, Jerry Kleiner, The Clubhouse is known for its classic American cuisine, expansive wine and cocktail list, exceptional service, and grand atmosphere. The Clubhouse regularly appears on OpenTable's "100 Best Brunch Restaurants in America" list and has been satisfying the palates of diners for more than 20 years. Conveniently located at Oakbrook Center, the restaurant is easily accessible from I-88, I-290, and I-294. For information on menus, events, and private dining, please visit theclubhouse.com.