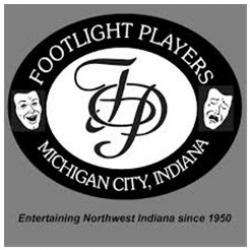 The great musical team of Lee and Laura Meyer have done it again. This talented duo, who brought you ALICE ON BROADWAY, ALICE IN DOLLYWOOD and, ALICE GOES TO HEAVEN, have added ALICE'S HEAVENLY FOLLY to their collection of  "Alice shows"  
The shows were written to honor their mothers, Alice, played by Diana Hirsch, and Jeanette, played by Penny Russell. Both are bored up in heaven and decide to put on Ziegfeld's Follies style show. Other heavenly bodies are Danielle Bilderback, Molly Caplice, Noel Carlson, Kathy Chase, Adrianna and Tom LeDonne, and Chris West.
Some of the highlighted songs of the show are "I Don't Know How To Love Him" from JESUS CHRIST SUPERSTAR, "Anything You Can Do" from ANNIE GET YOUR GUN, "Wonderful" and "Follow Your Heart" from WICKED.
The production will be at The Footlight Players Theater located at 1705 Franklin Street on Friday 6/25 and Saturday 6/26 at 7:30 pm and a Sunday matinee on 6/20 at 2:00. Ticket price is $15.00 dollars ($10.00 children 12 and under). Footlight Patrons of the 1920-1921 season can use their gift cards..
The Footlight Players are very happy to be re-opening their theater and able to once again, bring quality entertainment to our community. Make your reservations now by telephone (219) 874-4035 or via the internet at www.footlightplayers.org.  You will not only have an enjoyable evening, but you will help support Northwest Indiana's award winning Community Theater.  Please note that Footlight still requires face masks be worn while in the building.