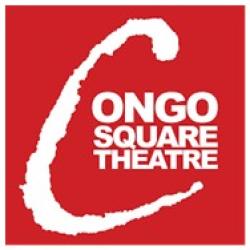 Congo Square Theatre Company (Congo Square), one of the nation's premier African American ensemble theaters, continues to prioritize its founding principles of radical generosity and radical community-building with an expanded Festival on the Square (FOTS) this summer. Partnering with three different South Side venues, Congo Square brings theater to audiences in their own communities with three free festival events through the summer: June 22 at the Retreat at Currency Exchange in Washington Park, June 28 at Boxville Marketplace in Bronzeville, and July 29 at the Silver Room in Hyde Park in conjunction with its popular Silver Room Block Party. Each FOTS program will feature semi-staged readings of new plays by Black playwrights performed and directed by Congo Square ensemble members and guest artists. These jubilant, community-oriented events will also feature food and drinks for purchase, and opportunities to shop at Black owned businesses. All FOTS programs are free, registration is required. To register, visit congosquaretheatre.org.

"Our annual Festival on the Square celebration invokes the spirit of the original Congo Square in New Orleans where Black Americans have built community, joy, and radical resistance through art and commerce since the 18th century," says Congo Square Theatre Artistic Director Ericka Ratcliff. "We are thrilled to be partnering with this trio of valuable organizations to bring this radical spirit to three different communities this summer."
2023 Festival on the Square programming:
Welcome to the Blue Swan
Thursday, June 22 @ 7:00 PM
Retreat at Currency Exchange, 305 E. Garfield Blvd.
Selected through the August Wilson New Playwright Initiative, Welcome to the Blue Swan by playwright Paris Crayton takes place in a St. Louis bar, making Retreat at Currency Exchange during happy hour the perfect venue for its reading. Directed by Congo Square ensemble member Daniel J. Bryant, the never-before-produced play follows Jimmy Earl Brown as he and his friends prepare for a championship darts tournament at the Blue Swan lounge. Complications arise when Sugar, a recently released ex-convict is hired as a dancer at the lounge causing Jimmy Earl to face difficult truths about his past and make important decisions about the future.
Retreat at Currency Exchange, located on the "Arts Block" of Garfield Blvd., is the brainchild of Theaster Gates and his Rebuild Foundation. Functioning as a café and artist workplace during the day, the space transforms into a swanky bar on Thursday and Friday nights for happy hour featuring a rotating roster of rising BIPOC culinary talents and live entertainers. Festival on the Square guests are encouraged to arrive early to experience all of "happy hour" which lasts from 5:00 PM – 9:00 PM.
Next Up Fellowship Readings
Wednesday, June 28 @ 7:00 PM
Boxville Marketplace, 330 E. 51st St.
Congo Square is committed to fostering the next generation of playwrights through its Samuel G. Roberson Next Up Fellowship, which provides  high school and college aged students the opportunity to mentor with Congo Square ensemble member and playwright Aaron Todd Douglas culminating in the completion of a full-length play. This FOTS event will showcase excerpts from the 2022-23 Fellows' full-length plays, The Playgrounds by Bair Warburton Brown, and The September Show by Helaina Coggs both directed by Malkia Stampley Johnson. The festival will also include a reading of the 10-minute play Tisha, Rita, and Mary Lee vs. The World by incoming 2023-24 fellow Maria D. Smith directed by Ken-Matt Martin.
Boxville is Chicago's first shipping container marketplace that uses modified shipping containers for commerce in place of traditional brick and mortar spaces. Boxville supports entrepreneurs of color by lowering the start up cost necessary to start a business and cultivating a supportive community of commerce. FOTS activities will take place on Boxville's Neighborhood Square and guests are invited to peruse the 17 shipping containers that make up the marketplace and house a variety of unique businesses selling everything from food and beverage to apparel and houseplants to best-sellers.
CHRCH: A Black Music Story
Saturday, July 29
Silver Room Block Party (exact time and location of reading TBD)
The final FOTS event of the summer will take place in conjunction with the iconic Silver Room Sound System Block Party. Seshat Yon'shea Wallker's CHRCH: A Black Music Story takes the shape of a church service at a dance club – afloat somewhere in the universe – where Pastor Teesh shares sermon and testimony of her own spiritual journey to acceptance through House music. This reading of CHRCH will be directed by Justice Ford.
Silver Room Sound System Block Party, now in its 18th year, is a music and arts festival that takes its name from the historic Bronx sound system parties that connected communities through music. Wallker's homage to House music fits perfectly into the festival that celebrates community-building through music in the city that birthed House music. Attending the play reading is free and does not require a ticket to the Block party.
About Congo Square Theatre Company
Congo Square Theatre Company is an ensemble dedicated to producing transformative work rooted in the African Diaspora. We are a haven for artists of color to challenge and redefine the theatrical canon by amplifying and creating stories that reflect the reach and complexities of Black Culture. Congo Square is one of only two African American Actors' Equity theater companies in Chicago. Founded in 1999, Congo Square aimed to provide a platform for Black artists to present works that exemplified the majesty, diversity, and intersectionality of stories from the African Diaspora.
Congo Square has risen to become one of the most well-respected African American theaters in the nation. Previously mentored by two-time Pulitzer Prize-winning playwright August Wilson, Congo Square would go on to cultivate talents such as playwright Chadwick Boseman (Marvel Studio's Black Panther), who penned the 2006 Jeff nominated play Deep Azure, and playwright Lydia Diamond, who penned the massively successful Stick Fly, a critically acclaimed play that explores race, class, and familial friction. Stick Fly ultimately ran on Broadway and is currently being developed into a full-length series for HBO with Alicia Keys serving as a producer. Congo Square also produced the widely praised Seven Guitars, which would eventually go on to win top honors for best ensemble, best direction, and best production at the 2005 Joseph Jefferson Awards. This would earn the theater company the distinction of being the first African American theater company to receive such an honor.
Congo Square's Community Engagement and Education programs bring the impact of theater to young audiences. Its outreach programs, CORE (Curriculum Objectives Residency Enrichment), and CAST (Congo After School Theater), present and teach theater arts by providing classroom and after-school residencies that provide Teaching Artists to build upon already established Chicago Public Schools literature and art curriculums. CORE and CAST impact students, schools, and community organizations located on the South and West sides of Chicago.
For more information on Congo Square, visit www.congosquaretheatre.org.