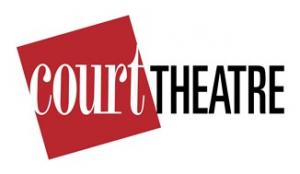 Court Theatre announces the remount of audience favorite An Iliad as the sixth production in its 2019/20 season. Taking place throughout the Oriental Institute Museum (OI) on the University of Chicago campus, this groundbreaking, site-specific performance not to be missed. Combining promenade-style elements throughout the Oriental Institute Museum, as well as a seated portion performed in the OI's Robert and Deborah Aliber Persian Gallery, this explosive combination of theatre and history brings the epic poem to life in a thrilling new way. As the Center for Classic Theatre, Court will partner with the OI to add exciting environmental and thematic context to Lisa Peterson and Denis O'Hare's one-man adaptation of Homer's Iliad. Tickets go on sale to the public on Monday, September 16 at noon.
The Oriental Institute, an interdisciplinary research center devoted to the study of the ancient Middle East, celebrates its Centennial this year. Over the course of one hundred years, the OI has changed how humans understand their own history through groundbreaking work in archaeology, linguistics, and historical and literary analysis — work that continues today in Chicago and across the Middle East.
Directed by Court's Marilyn F. Vitale Artistic Director, Charles Newell, and starring Timothy Edward Kane as The Poet, Court's production of An Iliad was heralded as "one of the most remarkable performances of the theatrical year" by Chris Jones of the Chicago Tribune. An Iliad received its Chicago premiere at Court in 2011 and was remounted in 2013 to sold-out houses and critical acclaim.
Newell comments, "Our collaboration with the Oriental Institute in honor of its centennial anniversary celebrates more than just the work they've accomplished over the past one hundred years — it also serves to celebrate the enduring and illuminatory power of storytelling across generations and civilizations. To draw on the vitality of the OI's galleries as the setting for this play serves to further highlight the way that stories transcend geographic and temporal boundaries."
Timothy Edward Kane, reprising the role of The Poet, shares, "Being asked to return to this powerful piece in this unique manner is remarkable. Collaborating with Charlie, Court, and the dream team of designers was amazing in 2011 and '13 — this time we get to join forces with the very empires, antiquities and sacred objects that were witnesses to this story. The history, humanity, and poetry of Homer's Iliad are embedded in the Oriental Institute's collection — to perform this play there is an opportunity to draw directly on the throughline of history, just as the character of The Poet does. It will be fascinating to discover how the piece, the audience and I are uniquely affected by the intimacy and immediacy of this production."
Christopher Woods, OI Director and John A. Wilson Professor of Sumerology, said, "Our Centennial is a time to reflect on a century of accomplishments, but just as importantly it is an occasion to look to the future, set new, ambitious goals, and expand our scope. Fostering greater engagement on campus, particularly with the arts, is a major aspect of that vision. We are delighted that the Court Theatre has partnered with us on this evocative performance, which has connections with our collections and research while transcending the boundaries that often separate the ancient and modern worlds."  
The original design team returns including Todd Rosenthal (scenic design), Rachel Healy (costume design), Keith Parham (lighting design), and Andre Pluess (sound design).
An Iliad at OI is sponsored by The University of Chicago Women's Board
ABOUT THE ARTISTS:
CHARLES NEWELL (Director) is the Marilyn F. Vitale Artistic Director of Court Theatre. He was awarded the SDCF Zelda Fichandler Award, "which recognizes an outstanding director or choreographer who is transforming the regional arts landscape through singular creativity and artistry in theatre." Charlie has been Artistic Director at Court Theatre since 1994, where he has directed over 50 productions. He made his Chicago directorial debut in 1993 with The Triumph of Love, which won the Joseph Jefferson Award for Best Production. Charlie's productions of Man of La Mancha and Caroline, or Change have also won Best Production Jeffs. Other directorial highlights at Court include The Adventures of Augie March, All My Sons, The Hard Problem, Man in the Ring; One Man, Two Guvnors; Satchmo at the Waldorf; Agamemnon; The Secret Garden; Iphigenia in Aulis; M. Butterfly; The Misanthrope; Tartuffe; Proof; Angels in America; An Iliad; Porgy and Bess; Three Tall Women; Titus Andronicus; Arcadia; Uncle Vanya; Raisin; The Glass Menagerie; Travesties; Who's Afraid of Virginia Woolf?; The Invention of Love; and Hamlet. Charlie has also directed at Goodman Theatre (Rock 'n' Roll), Guthrie Theater (The History Cycle, Cymbeline), Arena Stage, John Houseman's The Acting Company (Staff Repertory Director), the California and Alabama Shakespeare Festivals, Juilliard, and New York University. He has served on the Board of TCG, as well as on several panels for the NEA. Opera directing credits include Marc Blitzstein's Regina (Lyric Opera), Rigoletto (Opera Theatre of St. Louis), Don Giovanni and The Jewel Box (Chicago Opera Theater), and Carousel (Glimmerglass). Charlie was the recipient of the 1992 TCG Alan Schneider Director Award, and has been nominated for 16 Joseph Jefferson Director Awards, winning four times. In 2012, Charlie was honored by the League of Chicago Theatres with its Artistic Achievement Award.
TIMOTHY EDWARD KANE (The Poet) is pleased to return to Court for his thirteenth production. Other Chicago credits include Buried Child, Rosencrantz and Guildenstern Are Dead, and Arms and the Man (Writers); Faceless, Lost in Yonkers, and She Stoops to Conquer (Northlight); Blood and Gifts (TimeLine); The North Plan (Steppenwolf Garage) and 21 productions at Chicago Shakespeare including Tug of War: Civil Strife, and Henry IV Parts 1 & 2 (CST & RSC). Regional credits: The Mark Taper Forum, Notre Dame Shakespeare, Peninsula Players, and the Illinois Shakespeare Festival. TV: Chicago Fire (NBC), Empire (FOX). Mr. Kane is married to actress Kate Fry and has two sons.
Fact Sheet / An Iliad
Title:               An Iliad
By:                  Lisa Peterson and Denis O'Hare, based on Homer's The Iliad, translated by                          Robert Fagles
Directed by:  Charles Newell
Dates:            Previews: February 26 - 28, 2020
                       Gala Opening: February 29, 2020 at 7:30pm
                       Regular Run: March 3 - 22, 2020
Schedule:      Wed/Thurs/Fri: 7:30 p.m.; Sat/Sun: 2:00 p.m. & 7:30 p.m.
                       During matinees on March 14 and 15, 2020, audiences will not be required                           to walk through the gallery during the performance; patrons will be seated in                         the Persian Gallery for the entirety of the performance.
Location:       The Oriental Institute, 1155 E 58th St, Chicago, IL 60637
Tickets:          Previews $100; Regular Run $125
                       Court Theatre subscribers and members of the Oriental Institute save $10 on                         tickets through December 1, 2019.
Box Office:    (773) 753-4472 or www.CourtTheatre.org.
Court Theatre is the professional theatre of the University of Chicago, dedicated to innovation, inquiry, intellectual engagement, and community service. Functioning as the University's Center for Classic Theatre, Court and its artists mount theatrical productions and audience enrichment programs in collaboration with faculty. These collaborations enable a re-examination of classic texts that pose the enduring and provocative questions that define the human experience. Court endeavors to make a lasting contribution to classic American theatre by expanding the canon of translations, adaptations, and classic texts. The theatre revives lost masterpieces; illuminates familiar texts; explores the African American theatrical canon; and discovers fresh, modern classics. Court engages and inspires its audience by providing artistically distinguished productions, audience enrichment activities, and student educational experiences.
The Oriental Institute
Both a pioneering interdisciplinary research center and a world-renowned museum, the Oriental Institute of the University of Chicago aims to understand, reveal, and protect the earliest civilizations. Since its founding in 1919, the OI has conducted field-defining research across the Middle East, including excavations and field projects, linguistic research deciphering ancient languages, creating comprehensive dictionaries, reconstructing the histories, literatures and religions of long-lost civilizations, and preserving the region's imperiled cultural heritage. OI research has uncovered new ways of seeing what connects humans and why—providing insights into the ancient world and the challenges societies still face today, from environmental change to immigration to disruptive technologies. OI field research continues today in Egypt, Israel, Jordan, Iraq, Turkey, and Afghanistan. Much of this research is on display at the OI Museum, located on our campus and home to the largest collection of ancient Middle Eastern artifacts in the United States with 350,000 objects. As part of the centennial celebration, the OI has completed a comprehensive reinstallation of its galleries, with some 500 artifacts from the collection that have never before been on permanent display; a new space devoted to the Islamic period; a monumental relief from Persepolis, which had been on loan for 80 years to the Boston Museum of Fine Arts; and a special exhibit, "We Start Here: The OI at 100" commemorating the highlights of a century of OI discovery and research. Learn more at www.oi100.uchicago.ed