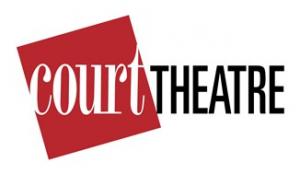 Court Theatre, under the continuing leadership of Charles Newell, Marilyn F. Vitale Artistic Director, and Executive Director Angel Ysaguirre, announces the Chicago premiere of Theatre for One: Here We Are. Deeply rooted in the belief that intimacy and human connection is possible at any moment, at any time, and with any person. Theatre For One: Here We Are is a live digital theatrical experience that brings together one actor and one audience member featuring eight new microplays written and directed by Black, Indigenous, and Women of Color. 
A laugh shared with a stranger, a world created by imagination, a soul nourished through storytelling: these are things only theater can accomplish. Following its critically acclaimed run in New York, Court Theatre brings these eight stories to life with Chicago actors to offer audiences a deeply personal theatrical experience that breaks the boundaries of digital theatre.
"Court is thrilled to present the Chicago premiere of this intimate, digital experience as part of our 2020/21 season," says Charles Newell, Marilyn F. Vitale Artistic Director. "Written and directed by an impressive array of BIPOC artists, each of these plays is an astonishing, boundary-pushing experience, perfectly tailored to the current moment."
"We're excited to provide access to Theatre for One: Here We Are free-of-charge," shares Angel Ysaguirre, Executive Director of Court Theatre. "As a form of public art, these microplays offer a unique opportunity for one-on-one connection at a time when the need for new stories is more urgent than ever to make sense of ourselves and the world around us."
While Theatre for One: Here We Are is inspired by the pandemic; the 100th Anniversary of the ratification of the 19th Amendment; and the Black Lives Matter, We See You WAT, and other movements fighting racism, the Here We Are writers have contributed works that span a spectrum of ideas and points of view. Theatre For One elevates a vibrant chorus of voices creating deeply personal works that resonate in this shared moment.
Here We Are was commissioned by Arts Brookfield with additional support from Thomas M. Neff, and the Chicago premiere is supported by the University of Chicago Women's Board, Allstate, and De and Paul Gray. 
THEATRE FOR ONE: HERE WE ARE
Creator and Artistic Director: Christine Jones
Co-Artistic Director for Here We Are: Jenny Koons
Platform Programing & Design by Open Ended Group—Marc Downie & Paul Kaiser
Originally produced by Octopus Theatricals—Mara Isaacs, Executive/Creative Producer
Preview Performances: February 18 and 19, 2021
Press Opening: Matinee on February 20, 2021
Regular Run: February 21, 2021 - March 14, 2021
Performance Schedule:
Thursday and Friday at 7:30pm
Wednesday, Saturday and Sunday at 2:00pm and 7:30pm
Plays:
Thank You For Coming. Take Care.
By Stacey Rose, Directed by Miranda Gonzalez
What Are The Things I Need To Remember
By Lynn Nottage, Directed by Chris Anthony
Pandemic Fight
By Carmelita Tropicana, Directed by Miranda Gonzalez
Here We Are
By Nikkole Salter, Directed by Monet Felton
Thank You Letter
By Jaclyn Backhaus, Directed by Lavina Jadhwani
Before America Was America
By DeLanna Studi, Directed by Chris Anthony
whiterly negotiations
By Lydia R. Diamond, Directed by Monet Felton
Vote! (the black album)
Written and Directed by Regina Taylor
The creative team for the production includes Erica Friesen (costume designer), Emily Brown (lighting designer), Lara Musard (properties designer & chatroom curator),  Jennifer Gadda (production supervisor), Bryan Hunt (Theatre For One production supervisor), Joshua McCammon (technical supervisor), Cherie B. Tay (tech consultant), Srđa Vasiljević (artistic consultant), and Erin Albrecht (production stage manager).
Casting for Theater For One: Here We Are will be announced soon.
Tickets will be free and open to the public beginning Thursday, February 11, at 10am. For reservations, visit CourtTheatre.org.
Artist Profiles
Chris Anthony (director, What Are The Things I Need To Remember and Before American was America) is a director, teacher, actor, and producer working at the intersection of art and community empowerment. Now Assistant Professor of Acting at The Theatre School at DePaul University, she has worked in educational, professional, and community spaces. Professional directing credits include the original Off the Rails for Native Voices at the Autry, Lunch Lady Courage at Cornerstone Theater, A Midsummer Night's Dream, Romeo & Juliet, and Othello at the St. Louis Black Rep, and Romeo & Juliet at the Shakespeare Center of Los Angeles. As Associate Artistic Director of the Shakespeare Center of Los Angeles, she oversaw the development of the company's Youth & Education programs, including Will Power to Youth,
Jaclyn Backhaus (playwright, Thank You Letter) is a playwright, cofounder of Fresh Ground Pepper, and new member of The Kilroys. Her plays include Men On Boats (New York Times Critics' Pick, Clubbed Thumb, Playwrights Horizons, published by Dramatists Play Service), India Pale Ale (Manhattan Theatre Club, recipient of the 2018 Horton Foote Prize for Promising New American Play), You Across From Me (co-written with three other writers for the Humana Festival), Folk Wandering (book writer and co-lyricist with 11 composers, Pipeline Theatre Company), and You On the Moors Now (Theater Reconstruction Ensemble), among others. She was the 2016 Tow Foundation Playwright-in-Residence at Clubbed Thumb and she is currently in residence at Lincoln Center. Backhaus holds a BFA in Drama from NYU Tisch, where she now teaches. She hails from Phoenix, Arizona, and currently resides in Ridgewood, Queens with her husband, director Andrew Scoville and their son Ernie.
Lydia R. Diamond (playwright, whiterly negotiations) is a nationally recognized playwright and an assistant professor at Boston University's School of Theatre. Her award-winning plays—including Harriet Jacobs, The Bluest Eye, and Voyeurs de Venus—have been produced across the country. Most recently, Diamond's play Stick Fly was produced on Broadway at the Cort Theatre, where it enjoyed a three-month run. Diamond's work has won the African American Arts Alliance of Chicago Black Excellence Award, an American Alliance for Theatre and Education Award, a Back Stage Garland Award, a Black Theatre Alliance's Negro Ensemble Company Award for Best Play and Lorraine Hansberry Award for Best Writing, an Independent Reviewers of New England (IRNE) Award, an LA Weekly Theater Award, and a Los Angeles Drama Critics Circle Award. She received an Illinois Arts Council Grant and has been in residence at the Steppenwolf Theatre in Chicago through the NEA/TCG Theatre Residency Program for Playwrights. Diamond has been a W.E.B. DuBois Institute Fellow and a Huntington Playwrighting Fellow and is currently a member of the Theatre Communications Group board and the Huntington Theatre Company's Council of Overseers. She graduated from Northwestern University. 
Monet Felton (director, Here We Are and whiterly negotiations) is a Director, Producer, Writer, Teaching Artist, and Company Member at Jackalope Theatre. Monet earned their BFA in Acting at The University of Illinois at Chicago. They are currently studying on a scholarship to be certified in Alexander Technique. They have had the opportunity of working at theatres such as Jackalope Theatre, Writers Theatre, Steppenwolf for Young Adults, and Bluebird Arts.
Miranda Gonzalez (director, Pandemic Fight and Thank You For Coming. Take Care) is currently a Producing Artistic Director at UrbanTheater Company (UTC) in Humboldt Park and is a part of The Nova Collective, a diversity equity and inclusion consulting firm. She was a founding ensemble member of Chicago's All Latina Theater company Teatro Luna and has devised and developed plays since 2000. She is a 2 time 3Arts and ALTA nominee and a recipient of the International Centre for Women Playwrights 50/50 Award. Her most recent play Back In The Day: An 80's House Music Dancesical, world premiered as a part of Destinos, the Chicago International Latino Theater Festival, at UTC in the fall of 2019. Previous directing, writing, and script development credits include Ashes of Light by Marco Antonio Rodriguez; La Gringa by Carmen Rivera; Of Princes and Princesas by Paola Izquierdo at the 2010 Goodman Latino Theatre Festival; Lullaby by Diane Herrera; Crossed; GL 2010; The North/South Plays, a workshop at the Chicago Department of Cultural Affairs; F.O.P and Crime Scene Chicago with Collaboraction; and Melissa DuPrey's Sushi-Frito at Free Street Theater. She is also an Executive Producer for the web series 50 Blind Dates with Melissa DuPrey and has written for web series Ruby's World Yo created by Marilyn Camacho (Season 1, episode 3 and Season 2, episodes 1-4).
Lavina Jadhwani (director, Thank You Letter) is a theatre director, adaptor, and activist. Recent directing credits include As You Like It at the Guthrie Theater, Peter and the Starcatcher at the Oregon Shakespeare Festival, Roe and The Cake at Asolo Repertory Theatre. Her adaptations include The Sitayana (a solo piece based on The Ramayana), Shakuntala, Uncle Vanya, The Cherry Orchard, and A Christmas Carol. Lavina lives in Chicago, where she was recently named "One of the Top Fifty People Who Really Perform for Chicago" by NewCity; in 2013 she was TimeOut Chicago's "Best Next Generation Stage Director." BFA/MA, Carnegie Mellon University; MFA, The Theatre School at DePaul University.
Lynn Nottage (playwright, What Are The Things I Need To Remember) is a playwright and a screenwriter. She is the only woman to have won the Pulitzer Prize for Drama twice. Her plays have been produced widely in the United States and throughout the world. Her plays include Sweat (Pulitzer Prize, Obie Award, Susan Smith Blackburn Prize, Tony Nomination, Drama Desk Nomination), This is Reading, Floyd's, Mlima's Tale, By The Way, Meet Vera Stark (Lilly Award, Drama Desk Nomination), Ruined (Pulitzer Prize, OBIE, Lucille Lortel, New York Drama Critics' Circle, Audelco, Drama Desk, and Outer Critics Circle Award); Intimate Apparel (American Theatre Critics and New York Drama Critics' Circle Awards for Best Play); Fabulation, or The Re-Education of Undine (OBIE Award); Crumbs from the Table of Joy; Las Meninas; Mud, River, Stone; Por'knockers; and POOF! Nottage wrote the book for the world premiere musical adaptation of Sue Monk Kidd's novel The Secret Life of Bees and is currently writing the book to the upcoming musical MJ, featuring the music of Michael Jackson, premiering on Broadway in summer 2020. She is the co-founder of the production company, Market Road Films, whose most recent projects include The Notorious Mr. Bout directed by Tony Gerber and Maxim Pozdorovkin (Premiere/Sundance 2014), First to Fall directed by Rachel Beth Anderson (Premiere/ IDFA, 2013) and Remote Control (Premiere/Busan 2013- New Currents Award). She has developed original projects for HBO, Sidney Kimmel Entertainment, Showtime, This is That and Harpo. She was a writer and producer on the Netflix series She's Gotta Have It, directed by Spike Lee. Nottage has received various fellowships, grants, and playwright awards, including a MacArthur Fellowship. She is a board member for BRIC Arts Media Bklyn, Donor Direct Action, Dramatist Play Service, Second Stage and the Dramatists Guild. She recently completed a three-year term as an Artist Trustee on the Board of the Sundance Institute. She is a member of the The Dramatists Guild, WGAE, and the American Academy of Arts and Letters. She is currently an artist-in-residence at the Park Avenue Armory and an Associate Professor in the Theater Department at Columbia School of the Arts.
Stacey Rose (playwright, Thank You For Coming. Take Care.) hails from Elizabeth, NJ and Charlotte, NC respectively. She is a proud mom, daughter, and sibling. Stacey is a 2019- 20 McKnight Fellow, 2020-22 Playwrights' Center Core Writer, 2018-19 Goodman Theatre's Playwrights Unit writer, and member of The Civilians R&D Group. She was a 2018 Sundance Theatre Lab Fellow, 2017-18 Playwrights' Center Many Voices Fellow, and 2015-16 Dramatist Guild Fellow. Her play America v. 2.1 was awarded the inaugural Burman New Play Prize and received its world premiere production at Barrington Stage Company in June 2019. Her play Legacy Land, developed at The Playwrights' Center, will world premiere at Kansas City Rep in February 2020.  America v. 2.1 and her play AS IS are featured on the 2019 Kilroys list. Legacy Land also made The List as an Honorable Mention. Stacey is a recipient of a 2019 Virginia B. Toulmin Foundation Women Commissioning Grant in partnership with Rattlestick Playwrights Theatre. Her work has been presented at UNC Charlotte, On Q Productions, NYU Tisch School of the Arts, The Fire This Time Festival, The Brooklyn Generator, The Bushwick Starr Reading Series, Mosaic Theatre, The Amoralists Theatre Company, Rattlestick Playwrights Theatre, National Black Theatre, and Pillsbury House Theater. She served as Writers Assistant and Script Coordinator for season one of the series "She's Gotta Have It." She holds an MFA in Dramatic Writing from NYU Tisch School of the Arts and a BA in Theatre from UNC Charlotte. While at Tisch, she was the recipient of an AAUW Career Development Grant, Future Screenwriting Fellowship, and The Goldberg Prize for her play The Danger: A Homage to Strange Fruit. Stacey's work celebrates and explores Blackness, Black identity, Black history, body politics, and the dilemma of life as the "other."
Nikkole Salter (playwright, Here We Are) arrived onto the professional scene with her co-authorship and co-performance (with Danai Gurira) of the Pulitzer Prize nominated play, In the Continuum (ITC). For its Off-Broadway run at Primary Stages and the Perry Street Theatre and for its US State Department and Bloomberg sponsored international tour, Ms. Salter received an OBIE Award, and the NY Outer Critics Circle's John Gassner Award for Best New American Play, the Seldes-Kanin fellowship from the Theatre Hall of Fame, and the Global Tolerance Award from the Friends of the United Nations to name a few. Ms. Salter also received Helen Hayes and Black Theatre Alliance nominations for Best Actress for her performance. ITC, published by Samuel French, was pronounced by The New York Times, Newsday, and New York Magazine as one of the best plays of 2005 and was featured in numerous esteemed media outlets including Essence Magazine, American Theatre Magazine, the Los Angeles Times, and NPR's Leonard Lopate Show. ITC has received over 20 productions across the world to date. As a dramatist, Ms. Salter has written 8 full-length plays, been commissioned for full-length work by 6 institutions, been produced on 3 continents in 5 countries, and been published in 12 international publications. Her work has appeared in over 20 Off-Broadway, regional and international theatres, and the Crossroads Theatre production of her play Repairing a Nation (directed by Marshall Jones, III) was regionally aired during the second season of the WNET program "Theatre Close-Up" on NYC's channel THIRTEEN, WLIC, NJTV. The National Black Theatre production of her play Carnaval was nominated for 7 AUDELCO awards including Best Playwright and Best Production, and won for Best Ensemble Performance. Ms. Salter is a 2014 MAP Fund Grant recipient, a Eugene O'Neill Theater Center National Playwrights Conference semi-finalist, USA Fellowship nominee, a two time Playwright's of New York (PoNY) Fellowship nominee, and is currently working on a commission from Woolly Mammoth Theatre Company. Ms. Salter is an active member of the Actors Equity Association, the Screen Actors Guild/American Federation of Television and Radio Artists, and the Actors Center; and sits on the Council of the Dramatists Guild and serves as Chair of the Board of the Theatre Communications Group. She received her BFA in theatre from Howard University under the instruction of Al Freeman, Jr. and Sybil Roberts; and her MFA from New York University's Graduate Acting Program under the tutelage of Zelda Fichandler and Ron Van Lieu.
DeLanna Studi (playwright, Before America Was America) most recently starred in Astoria: Part One at Portland Center Stage and Indiana Repertory Theatre's Finding Home: Indiana at 200. DeLanna's Off-Broadway Debut in Informed Consent at the Duke Theater on 42nd Street was a New York Times Critics' Pick, which described her performance as "moving gravity." She was a company member of the Oregon Shakespeare Festival for two seasons, where she was one of only ten Native people (onstage and off) to have done so! She performed in the first national Broadway tour of the Tony and Pulitzer Prize-winning August: Osage County. She has won awards for her performances in Hallmark/ABC's Dreamkeeper and Chris Eyre's Edge of America. DeLanna also tours in the Encompass Compassion Play Kick, a one-person show written by Peter Howard which explores the power of images, stereotypes, and Native American mascots. She recently starred in the short film Blessed and can be seen in ABC's General Hospital, Showtime's Shameless, and SyFy's Z Nation. She is the current chair of the SAG-AFTRA Native Americans Committee. Her next project, in addition to And So We Walked, will be Portland Center Stage's Astoria: Part Two. This spring, she will begin writing the memoir counterpart to And So We Walked.
Regina Taylor (playwright and director, Vote! (the black album) is best known to television audiences as Lilly Harper in the series I'll Fly Away and as Molly Blane in CBS's hit drama The Unit. Her credits as a playwright include Oo-Bla-Dee (Recipient of the American Theatre Critics Association New Play Award), Drowning Crow (Manhattan Theatre Club), The Trinity River Plays (Dallas Theater Center and the Goodman Theatre; Recipient of the 2010 Edgerton Foundation New American Play Award), Magnolia, The Dreams of Sarah Breedlove, A Night in Tunisia, Escape from Paradise, Watermelon Rinds, and Inside the Belly of the Beast. Taylor's critically acclaimed Crowns continues to be one of the most-performed musicals in the country, and is the winner of four Washington, D.C. Helen Hayes awards. Taylor also wrote and directed Post Black for New York's Ensemble Studio Theatre. Taylor is a member and Artistic Associate of the Goodman Theatre and a resident playwright at New York's Signature Theatre Company. She received the Hope Abelson Artist-in-Residence Award from Northwestern in 2010. She has received honorary doctorates from Columbia College, DePaul University and Lake Forest College. Most recently, Taylor both wrote and directed stop. reset. at Signature Theatre Company. She will direct stop. reset. again at the Goodman Theatre in 2015. Taylor has also received a Golden Globe, an NAACP Image Award, two Emmy Award nominations, and the Oscar Micheaux Award from the Chicago Film Critics Association. Visit www.ReginaTaylor.com for more information.
Carmelita Tropicana (playwright, Pandemic Fight) has been performing in New York's downtown arts scene since the 1980s, straddling the worlds of performance art and theater in the US, Latin America, and Europe with her irreverent humor, subversive fantasy, and bilingual puns. She received an Obie for Sustained Excellence in Performance (1999) and is a recipient of the Performance and Activism Award from the Women in Theater Program / American Theater in Higher Education (2015). Notable and recent works include: Schwanze-Beast (2015), a performance commissioned by Vermont Performance Lab; Recycling Atlantis (2014), a performance installation at 80WSE Gallery; Post Plastica (2012), an installation/video and performance presented at El Museo del Barrio; and the highly anthologized Milk of Amnesia (1994). Her publications include the book, co-edited with Holly Hughes, Memories of the Revolution: The First Ten Years of the WOW Café (University of Michigan Press, 2015). Tropicana has taught at numerous universities and sits on the Board of Directors at Performance Space 122 and NYFA.
Court Theatre is the professional theatre of the University of Chicago, dedicated to innovation, inquiry, intellectual engagement, and community service. Court endeavors to make a lasting contribution to classic American theatre by expanding the canon of translations, adaptations, and classic texts. The theatre revives lost masterpieces; illuminates familiar texts; explores the African American theatrical canon; and discovers fresh, modern classics. Court engages and inspires its audience by providing artistically distinguished productions, audience enrichment activities, and student educational experiences. In all of this work, we are committed to recognizing, addressing, and eradicating racism, as we strive to better serve our South Side community.
Theatre for One was originally conceived as a mobile state-of-the-art performance space for one actor and one audience member. Conceived by Artistic Director Christine Jones and designed by LOT-EK architects, Theatre for One commissions new work created specifically for each venue's one-to-one relationship. Embracing serendipity, Theatre for One is presented in public spaces in which audience members are invited to enter into an intimate theatrical exchange in which actor and audience member encounter each other as strangers and are equally dependent on each other. Theatre for One is produced by Octopus Theatricals and was originally produced by True Love Productions.